It's on days like this when I did mental gymnastics at work, changed one explosive diaper after another, had to switch out the car seat because of explosive diaper #2, had my three-year old throw one tantrum after another at home, preschool and the supermarket, and a bunch of other minor annoyances that I won't bore you with that I am so grateful for those moments I can steal away with my machine and sew in bliss.
Before I run off to sew, I'll leave you with a couple of photos of a pouch I sewed up this weekend to hold my new eyeglasses case.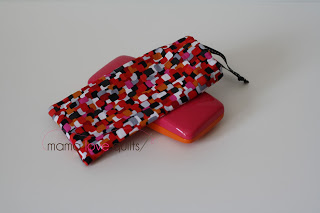 They gave me a case in pink and orange. How did they know that is one of my favorite color combos?!? I had the perfect fabric to match in my stash. I used a pouch that my husband has for his case as a model to make my own. It fits perfectly.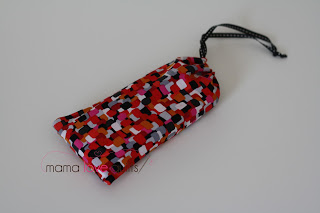 It's on days like this that I smile when I look at the little things, like this pouch, that I've sewed.
Now, I'm off to spend some quality time with my machine.
I hope your day wasn't as exciting as mine!