I'm doing a happy dance over here! I finished the sewing machine cover for my partner in the Modern She Made swap!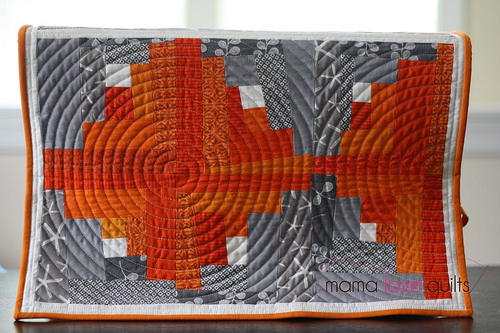 When I first started working on the cover, I had this brilliant idea to make improv circles. I even tried one out with this mini. But, the improv circles had me going in circles. And with the deadline looming, I decided to let that idea go and try something else.
I kept the improv theme and went with log cabins. I was surprised that when I arranged the blocks, they formed a sort of circle, which was perfect since circles are required for the swap. Serendipity!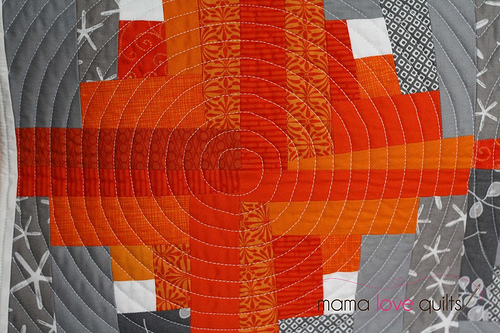 I added more circles by quilting spirals rippling out from the center of the blocks just in case my abstract circle doesn't count.
I made the top of the cover into a rectangular log cabin. I'm thinking I might just have to try that in a quilt one day.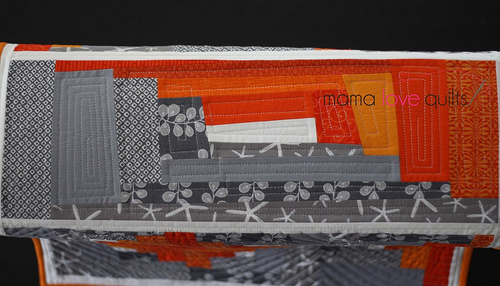 The cover attaches to the machine with ties on the side so that my partner can adjust the fit to her machine.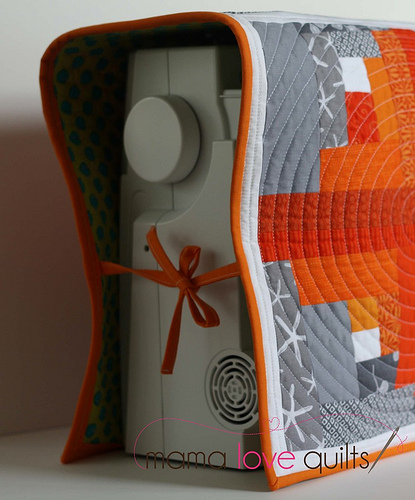 I'm so glad to be finished – and ahead of the deadline, I might add! Now, I just have to wrap it up and ship it off, along with the pouch I made as a little extra something.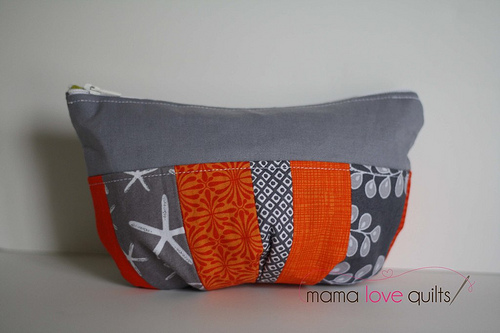 Sewing machine cover for partner in Modern She Made swap
Pouch and/or sewing accessories for MSM partner
Pouch for a friend for Mother's Day (okay, so better late than never!)
Cityscape wall hanging
Preschool nap time mat covers
Two down, three to go! Not bad.