I finished the May block for We Bee Modern Too and it's still May!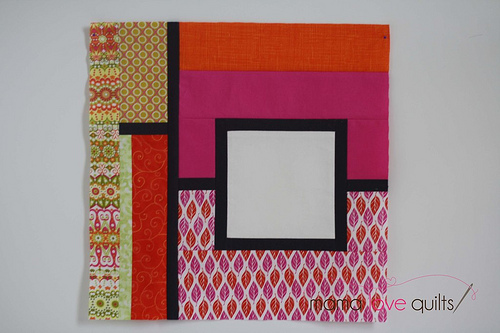 Megan over at
City Stitches
asked for the Mondrian block from the
Modern Blocks
book in pink, orange, and yellow. Fortunately, I have no shortage of pink and orange fabric. I added a tiny bit of green to cool down all that hot pink and orange.
I made a siggy block to go with it.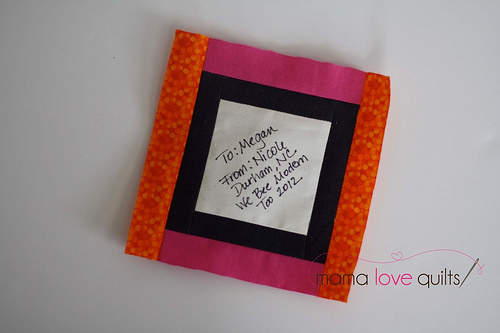 Luckily for me, Megan lives down the street – well, sort of. So if I can get this in the mail today, she should get this tomorrow while it's still May.
Now I'm off to get some things done before my hot date. Seven years ago today, I said, "I do," to a wonderful man. Tonight we'll go out and reminisce over the past 7 years. It has been an amazing adventure so far. I look forward to spending many more years with him by my side.