Thanks to everyone for your kind words about my EZ Dresden Table Runner!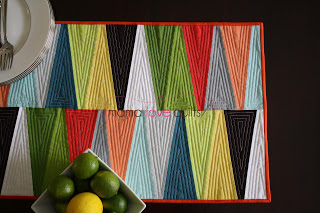 And thank you for everyone who entered the giveaway.
Random.org says that the ruler goes to #8!
True Random Number GeneratorMin: Max: Result:8Powered by
RANDOM.ORG
#8 is Sew Very Sherry who said,
8. Sew Very Sherry said…
Your choice of using solids really sets off the quilting in this runner. Great job.
June 9, 2012 9:11 AM
Congratulations Sew Very Sherry! I'll be contacting you soon for your mailing address.
In making the table runner, I ended up cutting more pieces than I needed and have some left over.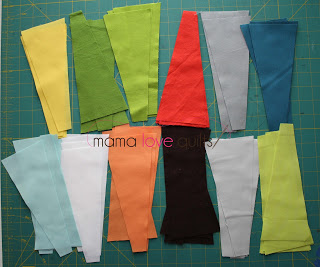 I've put together two kits, each with 72 blades, and have listed them in my shop. If you are still interested in making this table runner and don't want to bother with cutting the pieces, check out the listing here. You can also use these pieces to make something else. The choice is yours!
Happy sewing!