Whenever I get new fabric, I deliberate about what to do with it for a while before cutting into it. These little bundles are no different.
First, I picked up a set of three fat quarters as part of a design challenge my guild is hosting.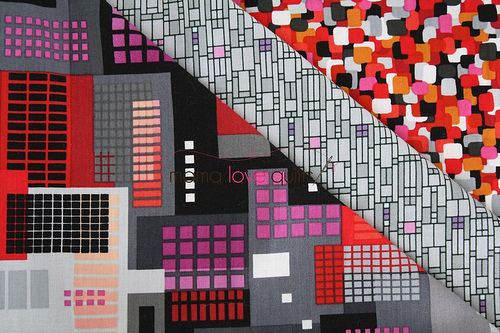 The challenge is called, "Life in the City," and the challenge is to use the three fabrics and any other fabrics to portray some aspect of city life. And it doesn't have to be a quilt! I'm not sure what I'm going to do, but I have until October to come up with something.
The other fabrics were just because Wondrous Woven Fabrics is having a going-out-of-business sale. It's sad to see a fabric shop close, but it is nice to get discounted fabric.
I picked a bundle of Honey Child by Jennifer Paganelli. I love these big bright prints. I'm not sure what I'll do with them, but I'm thinking something simple to showcase the fabric.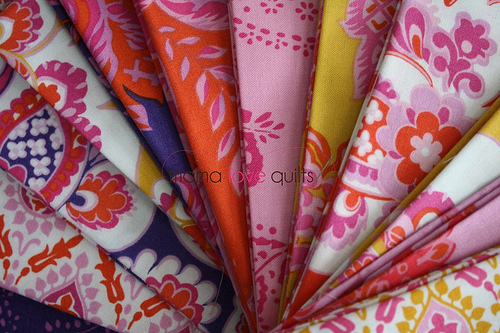 And then I ordered a cute bundle of Spring Street by Carolyn Gavin.
Like Honey Child, I'm not sure what I'll make with this bundle. Does that ever happen to you? Do you ever buy fabric just because, with no plan in mind? Or do you only buy when you know exactly what you'll do with them?