My husband is an easy going guy who doesn't ask for much. So when he does ask for something, I do my best to make it happen. The other day he asked me to make him a quilt to keep him warm when he watches TV.
Would you believe I have never made a quilt for him?!? Shameful, I know. In the almost 11 years since we've been together, this will be the first quilt I will make him.
I dug deep down into my stash bin and pulled out a kit for Cityscapes, a Cherry House Quilt. I bought the kit last year right after I had my last daughter. Somehow I thought buying a kit would get me up and quilting quickly after her birth. Clearly, I was mistaken. I haven't touched the kit in over a year!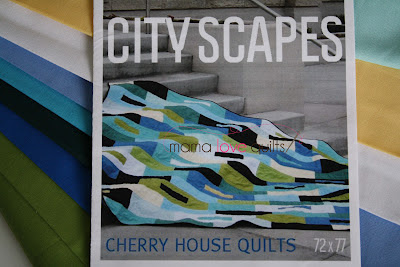 I think the fabrics will work well for a masculine quilt. It's a nice set of Kona cottons in blues and greens, with a bit of yellow, white, and black.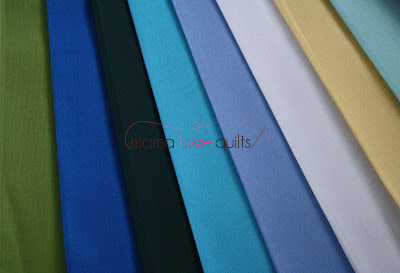 The pattern promises that it's quick to piece, which is just what I need. I don't want to waste any more time in giving my sweetheart a quilt.