I signed up for another swap: Modern She Made Round 2!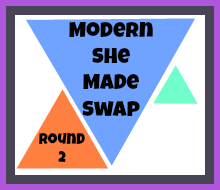 This round there must be triangles somewhere in the design.
Here's the mosaic I made to inspire my partner.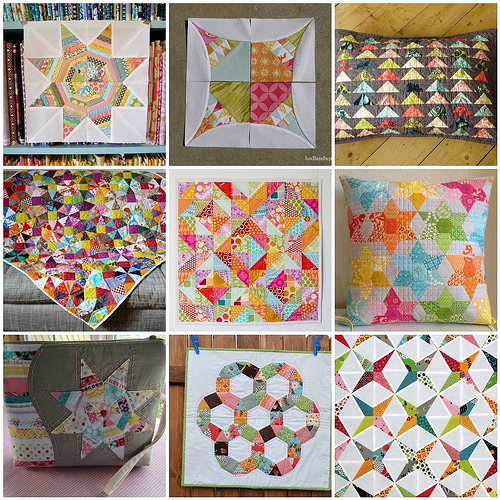 I found out who my partner is and have already begun snooping around to figure out what she likes. Coming up with a design that she will like and that meets the requirements of the swap is my favorite part of a swap. I love the challenge!
I must say she's made herself pretty clear on what she likes and doesn't like so I don't think I'll be going crazy trying to figure her out. That way, I can sit back and enjoy dropping little hints here and there for my partner, which I'll do as soon as I figure out the design!