I finished piecing the string quilt top and handed it over to a long arm quilter for the first time ever. It feels so strange now that it's gone, but hey, I better get used to it being gone since it's not mine anyway!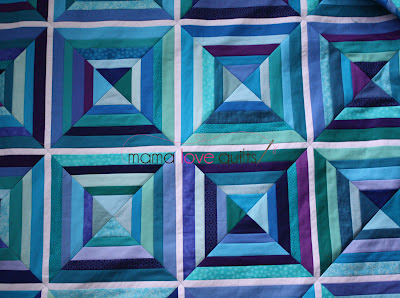 A couple of folks have asked me what type of foundation paper I used to piece the strings together.
None!
I used muslin. I like the stability that the muslin gives the blocks and there's no paper to tear away. Here's a look at the back of the quilt top.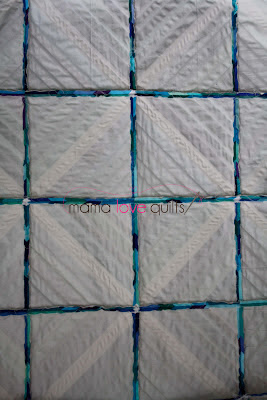 I will say that having the extra layer of muslin makes the quilt heavier than it would be otherwise, but I like cozy quilts so this is not a problem for me.
Now that the quilt is out of my hands for a little bit, I'll have to regroup and figure out what's next. There is so much fabric, yet so little time!