Was September busy for you? It was for me!
I made myself a new bag, which was long overdue, a bee block, and a coin pouch and key fob for my swap partner.

1. Msg bag, 2. We Bee Modern Too September, 3. Coin Pouch and Fob
But the biggest accomplishment for me in September was finishing my first commissioned quilt. I was thrilled to get this quilt done and even more thrilled that my client loves it.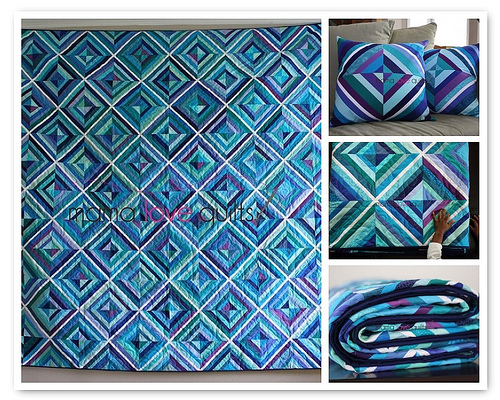 1.
Commissioned String Quilt
, 2.
String Pillows
, 3.
Commissioned string quilt_little hands
, 4.
Commissioned string quilt_bound
Modern She Made swap – Round 2 item
We Bee Modern Too quilt
Triangle mini quilt
Messenger bag
String pillows
Dresden doll quilt
Coin purse
Log cabin Christmas quilt
Let's see what I get done in October!