With only a few hours to spare, I'm entering "Just Stay Little" in the Blogger's Quilt Festival.
I made this quilt for my 1 year-old daughter. When I look at her little fingers and toes, hear her giggle, watch her toddle around, and listen to her babbling, I wish she would just stay little. She keeps growing, though, as she should! Yet this quilt reminds me to cherish the time I have while she is still small enough for me to carry around on my hips.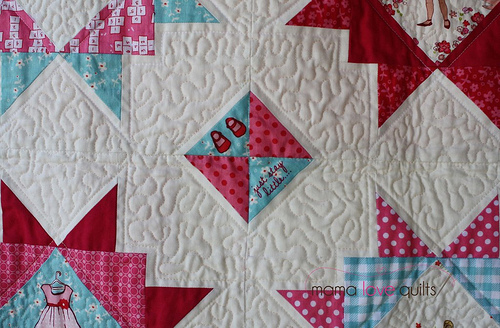 When I found the Children at Play collection, I knew I wanted to do something with it, but it wasn't until I found Megan's Star in the
Modern Blocks book
that I developed the design. The block is perfect for fussy cutting, as is the fabric.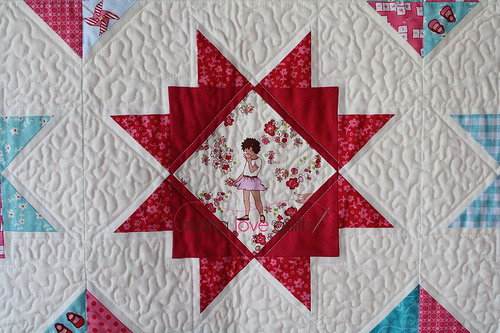 Here is a look at the back.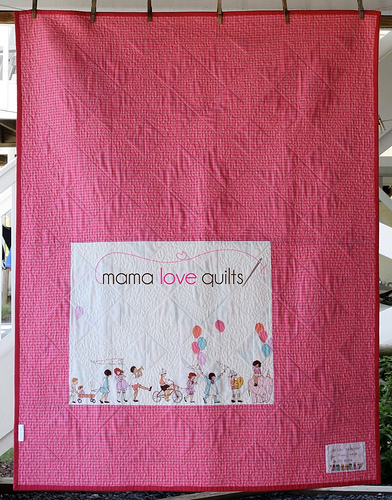 I wanted to feature the parade by offsetting it in a sea of pink.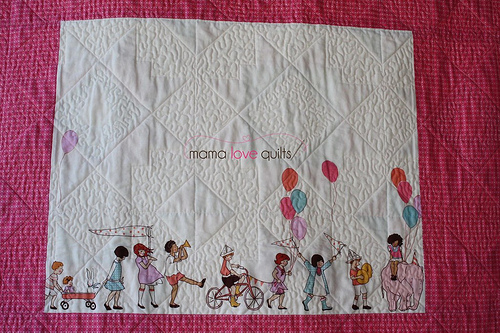 Blogger's Quilt Festival Stats
Finished quilt measures : 41″x 53″
Special techniques used : Fussy cutting
Quilted by : me
Best Category : Baby quilt
Hope on over to Amy's Creative Side and check out the hundreds of quilts already entered!