A year ago I signed up with my first virtual bee, We Bee Modern Too. This month brings the bee to a close.
Here's a look at what I've done over the last year, using blocks from the Modern Blocks book.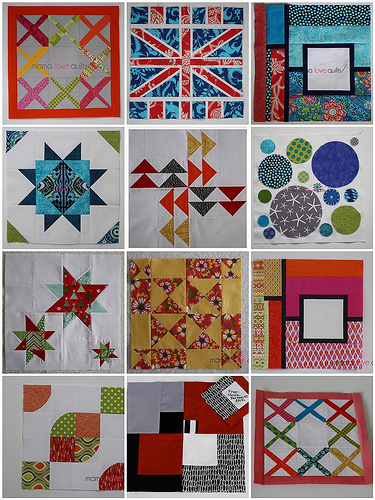 1. WBM2_January, 2. WBM2_December, 3. WBM2 November, 4. WBM2_October, 5. September 2012-Small projects, 6. We Bee Modern Too_July, 7. Bee Audition_block2, 8. June bee block, 9. May block, 10. April We Bee Modern Too block, 11. We Bee Modern Too March Block, 12. February We Bee Modern Too Block
I'm sorry to see We Bee Modern Too come to a close, but am glad I had the chance to be a part of the group.
If you're looking for a bee to join, keep an eye on this Flickr discussion.
Happy sewing!