This weekend I had the pleasure of meeting Debbie from A Quilter's Table. Do you know Debbie? She has a great blog that combines food, quilting, and sewing, always a winning combination in my book!
What a treat to meet her and hang out with her! She wrote a lovely post about our get together here.
She surprised me with this cute pouch that she made just for me!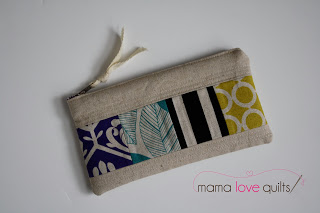 I love it! And have already started to fill it with my pens, lip gloss, and some of the little things that get lost in the bottom of my purse.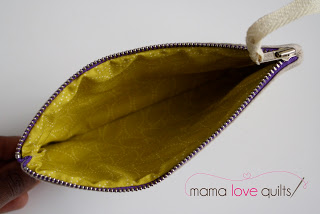 What I most love about the pouch is that Debbie made it for me. She was the first person that started following my blog. She has continued to be a faithful supporter as I journey along my quilting adventure. The pouch reminds me of her support and encourages me to keep going.
Thank you, Debbie!