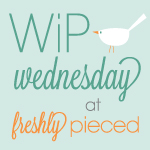 It's W.i.P. Wednesday!
One of the projects I've got in the works – we won't talk about the rest – is the Ohio Star baby quilt. I'm plugging away. Of the 13 blocks, I've got 8 done and 5 to go.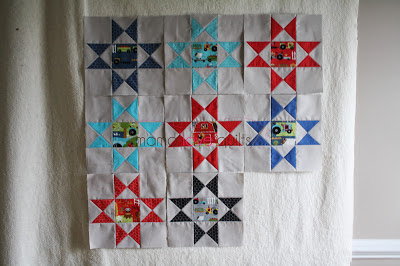 I'm loving the fabric – Oink a-Doodle Moo by Jenn Ski. It is too cute!
I picked up a charm pack a few months ago with no idea of what to do with it. Tell me I'm not the only one who does that?!?
The charm pack is perfect for the baby quilt since I only need a little bit of each of the fabrics.
Here's one of my favorites.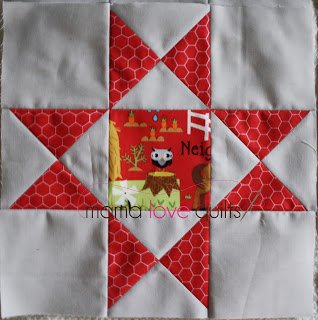 How's your W.i.P. pile coming along? Making progress, are we?!?