Are you interested in practicing improvisational free-piecing? Are you in the Raleigh-Durham, NC area?
If so, check out the new modern quilting workshop I will be teaching at Spoonflower!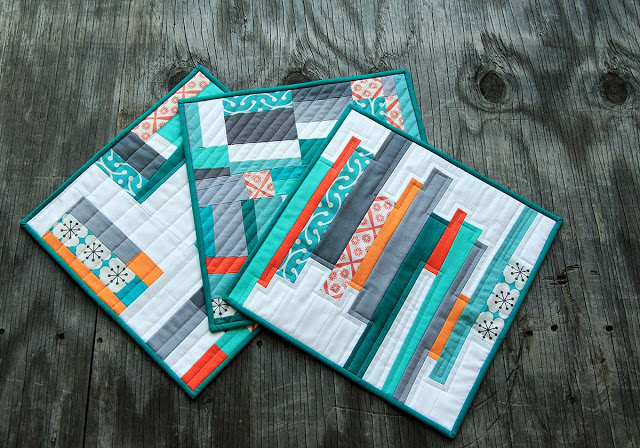 Courtesy of Caroline Okun
We'll be practicing three different free-piecing techniques. It's going to be fun!
The workshop will take place on October 6 from 2 – 5 p.m. Visit Spoonflower for more details.

Courtesy of Caroline Okun
The workshop is limited to 15 people so don't delay registering if you're interested. Registration opens at 6 p.m. today on Eventbrite!
If you're not in the Raleigh-Durham area, but want to practice free-piecing, you'll still have a chance to learn about these techniques. More on that soon!
If you have any questions about the workshop, please feel free to ask me in the comments below. Be sure to leave your email address so I can respond.
Happy stitching to you!