Have I ever mentioned how much I love teaching workshops on modern quilting?!?
I love meeting people who are as interested in fabric and quilts as I am and sharing a new technique with them.
Yesterday, I spent the afternoon at Spoonflower teaching a workshop on making modern Log Cabin quilt blocks.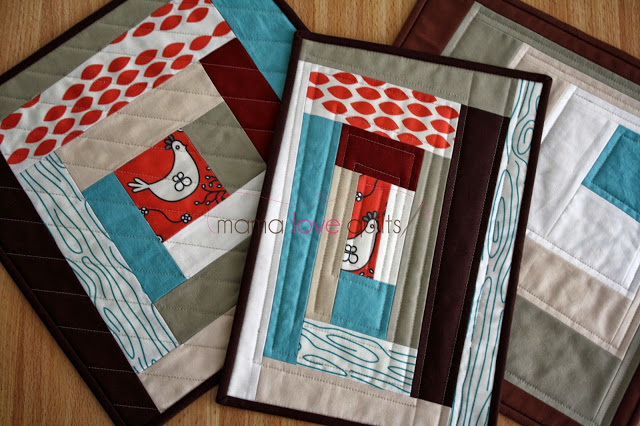 Log cabin blocks are one of my favorite blocks to make and it was a treat sharing how to remake the traditional log cabin block using improvisational techniques.
Here's a photo of the participants showing off their blocks. Their blocks were lovely and the women were a joy to work with.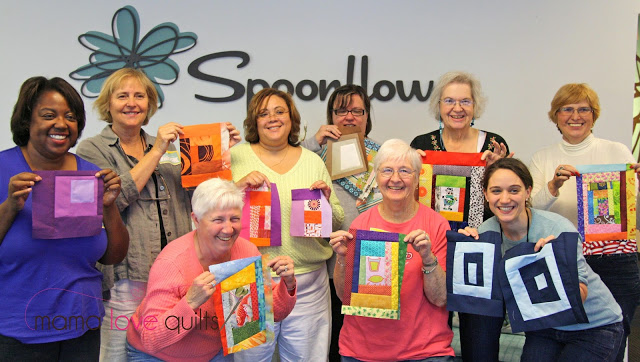 Yesterday's workshop was the second in a four-part series at Spoonflower. The next workshop will be on November 3rd and will feature improv triangles using the stitch-and-flip method. Check out the blocks we'll be making.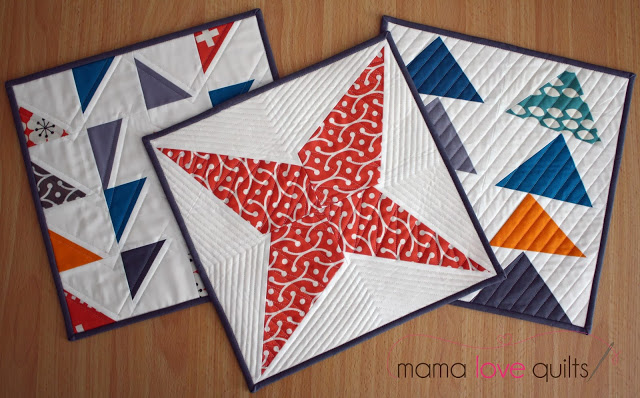 You can find more details on the Spoonflower blog. Registration is open so if you are interested and available, check it out!
Happy stitching!