Are you ready for the holidays?
With Christmas about 2 weeks away, I'm pushing to get a couple of quilts done.
Last year, I was optimistic enough to start this Christmas quilt only days before Christmas. I got pretty far, finishing all the blocks and piecing most of the top. But then Christmas came and I still wasn't done so I folded the half finished top and put it in a basket with my other works in progress.
I pulled it out this weekend to work on.
Thankfully, there was a sew-in scheduled through my guild this past weekend. You can see the quilt top sitting on the edge of the table in the corner.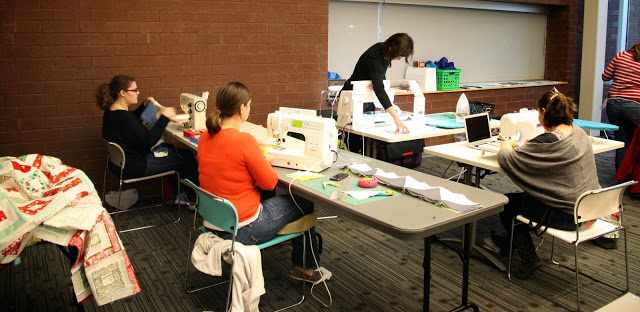 I managed to finish piecing the top at the sew-in.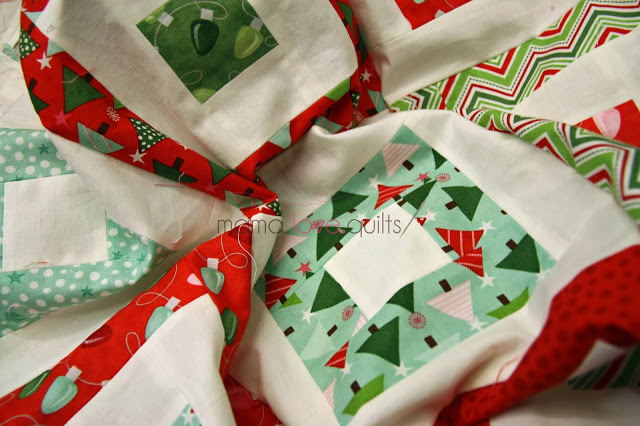 I also had a few blocks left over from Twinkle. I decided to make a little Christmas quilt for my 2-year old. I was on a roll after the sew-in and made a few more star blocks and finished the top.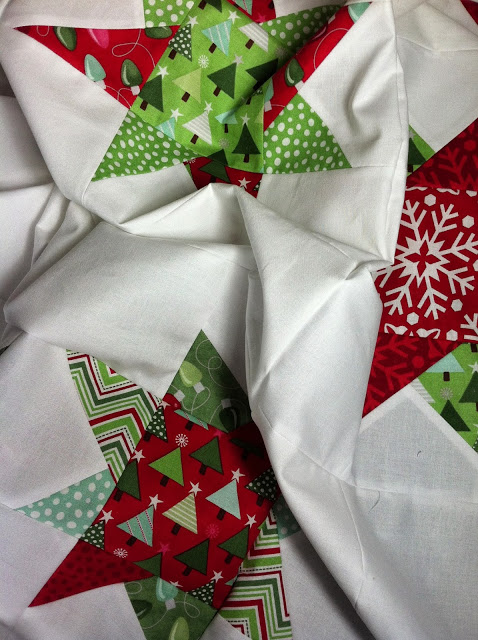 Now I have two tops that are ready to become Christmas quilts. And this season, I think I will get them done before Christmas.