My project for DQS14 is coming along. For more on my design decisions, click here.
I'm going rainbow for this project. Four fans together will make a color wheel. Here's a peek.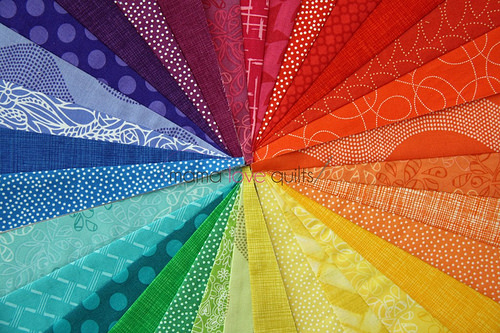 The mailing deadline for the swap is quickly approaching. I need to get stitching!
As a side note, I've always liked the ease of commenting without having to prove that I'm not a robot. But lately, I've been getting a lot of spam. So it's on with the word verification option. Sorry for the inconvenience. I hope you'll still leave comments. I appreciate each one!