I hope you had a wonderful weekend!
I made a couple of Easter dresses for my girls. What a joy it was to watch them wear them!
Here's the little one.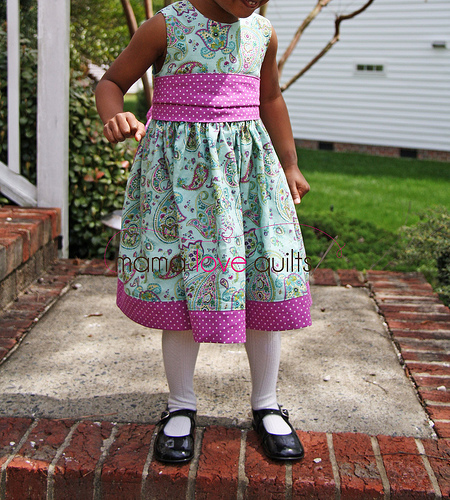 I had a totally different fabric combo in mind for the dress for the big one, but once she saw the dress I made for her sister, she wanted one just like it. Thankfully, I had enough fabric left over from making the first dress.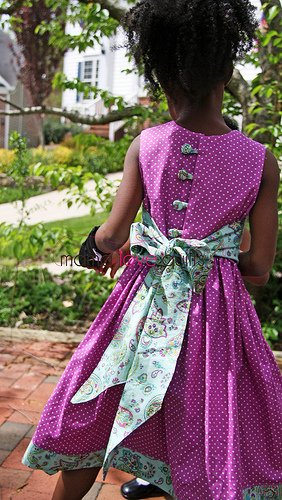 I'll say that the dresses were well received by the girls.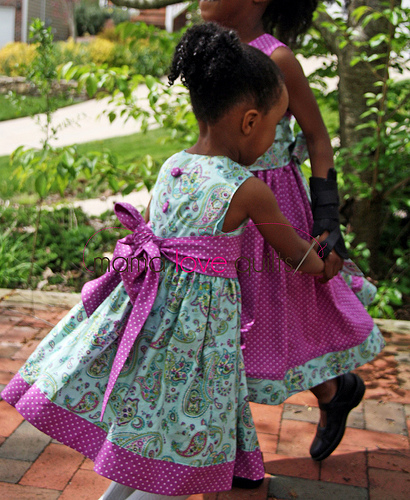 I used the
Party Dress pattern
by the Cottage Mama. It's free when you sign up for the newsletter. It's well-written with lots of photos. I highly recommend it.
It took me a couple of days to make the first dress. I made the second dress in one day. Funny how much quicker things are the second time around!
I enjoyed making these dresses for my girls and am looking to make more!
Do you have a favorite pattern for girls' dresses? If so, please share in the comments!