Living under restrictions is not easy! I'm happy to say that I've resisted the temptation to start a new project. For more on my self-imposed restriction, click here.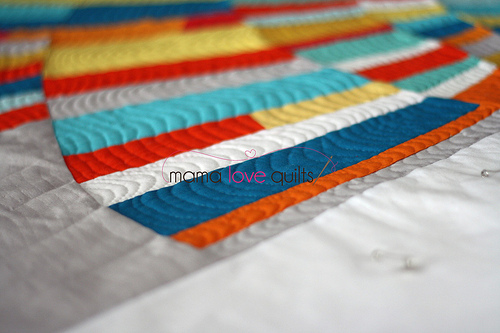 I have taken a break from the curves project. I got a bit stuck with the quilting. The quilting has been more challenging for me than piecing the curves. I figured out what to do with the wedges – back and forth arcs, but what about all that negative space?!?
While I think on it, I've been working on a w.i.p. that has been hanging on my design wall for some time. Here's a peek at one of the blocks.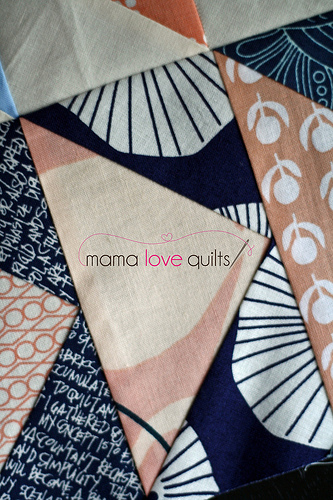 I'm loving the text fabric that I pieced into one of the blocks.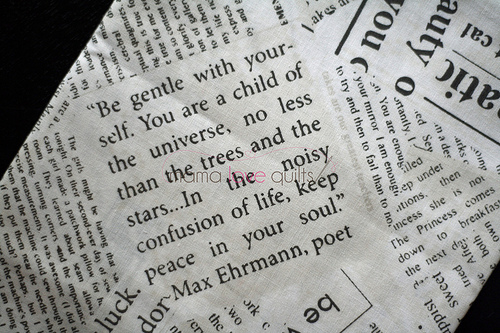 It's a nice reminder for when life gets a little crazy.
Linking up to W.i.P. Wednesday!