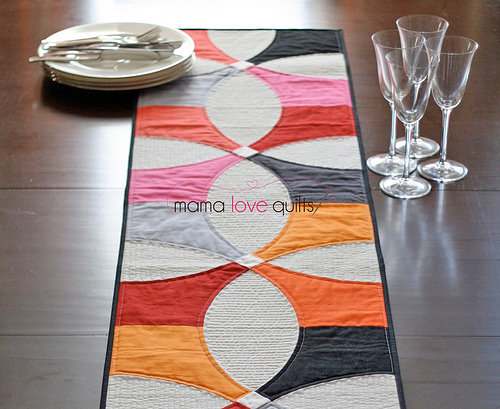 A client saw the table runner and asked that I make one to fit a narrow wall in her home. I said, "Yes," and got to work making a larger version, customized to fit the wall.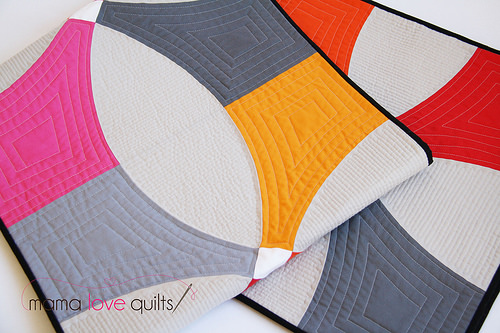 I did the quilting differently than the first time around, quilting more densely in the background and filling the petals with a wide straight line spiral. Since the background quilting is so dense, it flattens the background, which makes the petals puff up a bit. It's a nice contrast.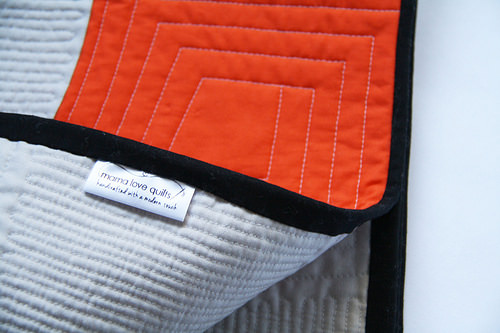 This weekend I finished it and sent it off to its new home (the quilt tag is by 
Gutentags
).
I hope it is everything my client imagined it to be.