A few months ago, I signed up for the IG Cotton and Steel Mini Quilt Swap. The June deadline seemed so far away at the time. Now it's almost here, I'm buckling down to get the mini quilt done.
I pulled fabrics mostly from the Mochi line by Rashida Coleman-Hale, with a few other prints from different C + S collections.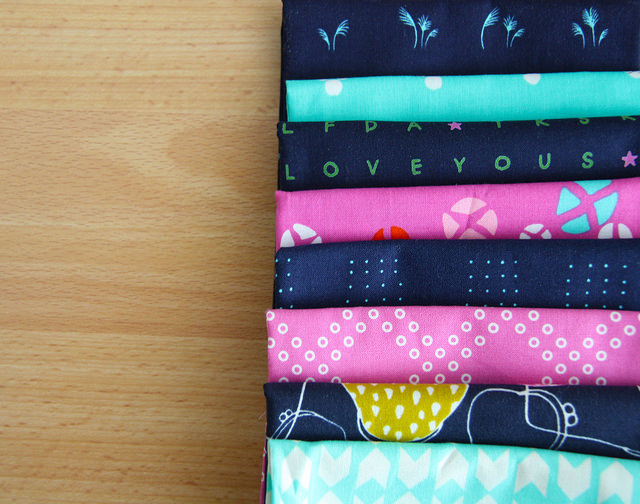 I went back and forth with what to do with them, but decided on the Japanese X and + quilt block. I'm using the tutorial posted by badskirt. It's perfect for a mini as the blocks finish at 7.5″ squares.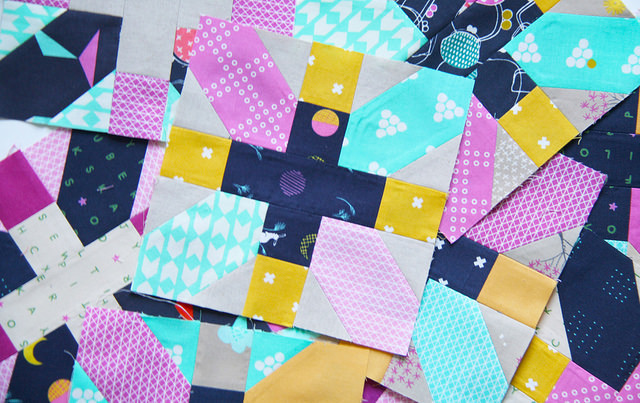 I've got the blocks laid out and ready for stitching!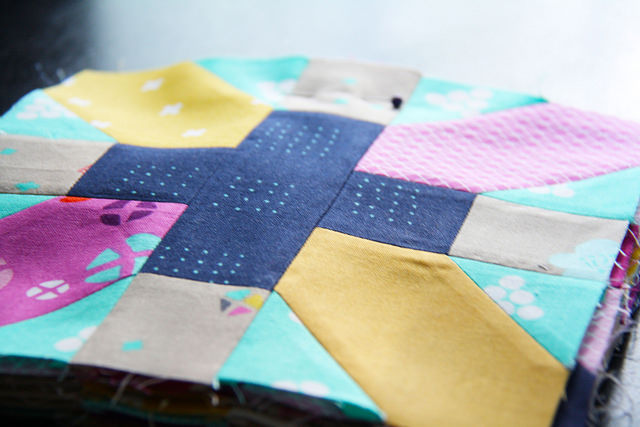 Linking up to W.i.P. Wednesday!