I have a finish to share!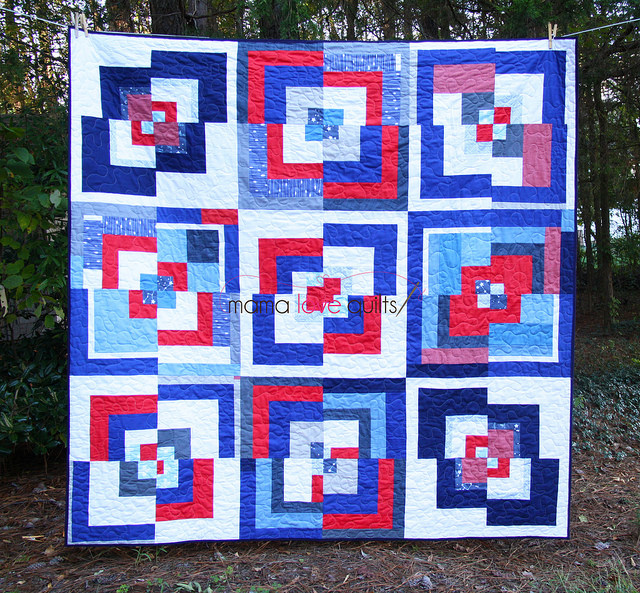 This quilt is part of a
Spoonflower/Triangle Modern Quilt Guild challenge
to make a quilt for a local charity using a set of Spoonflower prints and solids. The challenge was over earlier this summer, but I'm just finishing up now. You know what they say, "Better late than never!"
Can you tell that I started this quilt around the Fourth of July?!?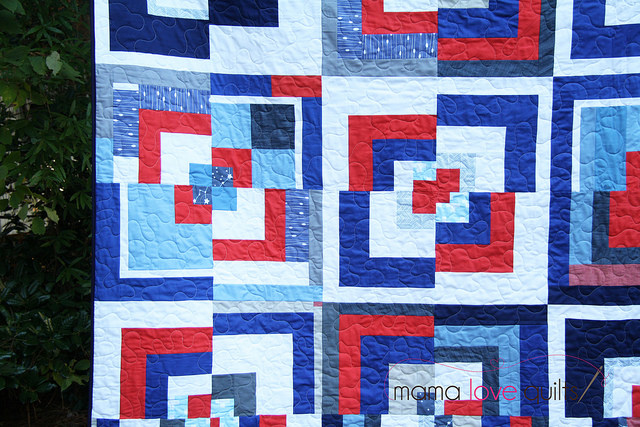 I made this quilt using jumbo log cabin blocks that I cut into quarters and then rearranged and sewed back together. It's a technique that I've been wanting to try for some time.
I'm glad I tried a new technique, although I'm on the fence about the finished quilt. It's not my usual color scheme; I miss the pink and orange! Nor is it my usual design aesthetic of less is more. But, I do like the bold graphic design of the blocks and that I used only fabrics that were in my scrap bin. What I love most is that it's done!
Now it's ready for gifting to a child in our area.