In my tradition of last minute Christmas quilt making, I started a new Christmas quilt about a week ago.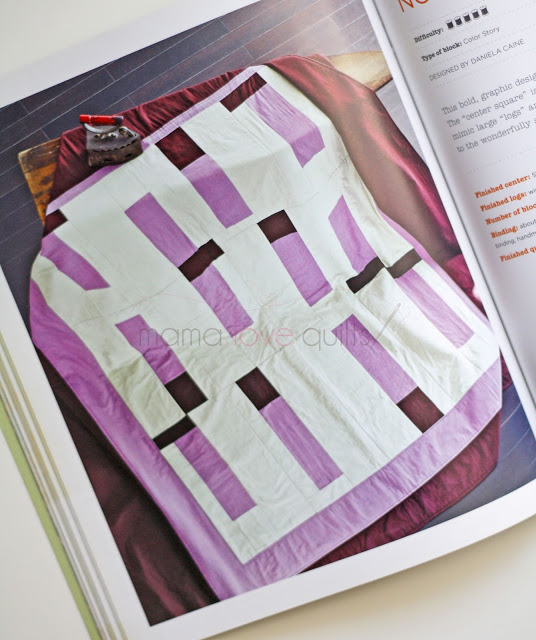 I love the Northwest's minimalist design – just three fabrics – and the large scale of the blocks – which promise a quick finish, which is always a good thing when doing last minute quilt making.
For the focal fabric, I decided to use the scraps from the Hello Kitty pajamas I made for my kids last year.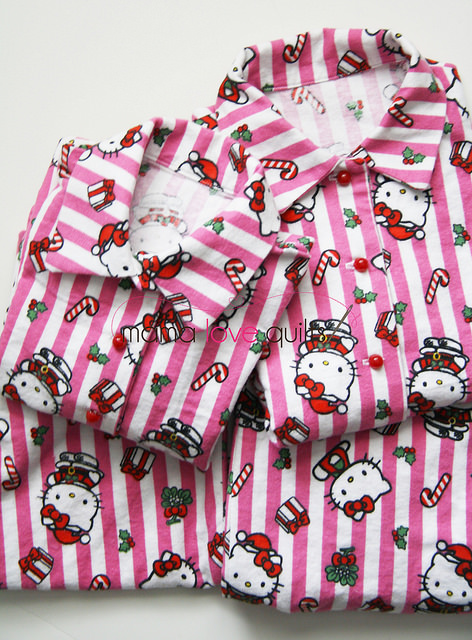 I added Kona white for the background and aqua for the accent fabric.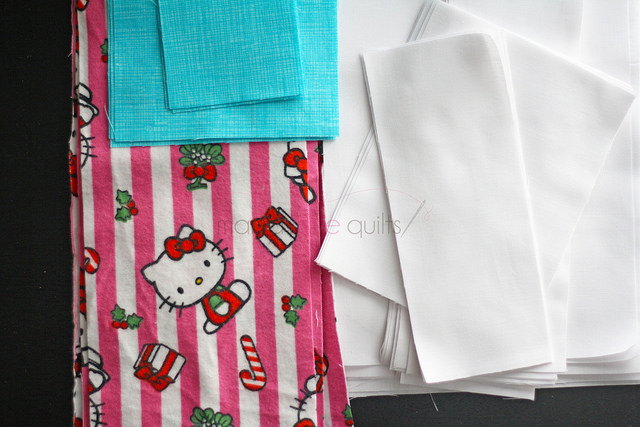 Here's one of the blocks. If you plan on ever making this quilt, you may want to double check the math BEFORE you cut. I think the cutting measurements in the book are off a bit, but I haven't found an errata online. #wordtothewiseissufficient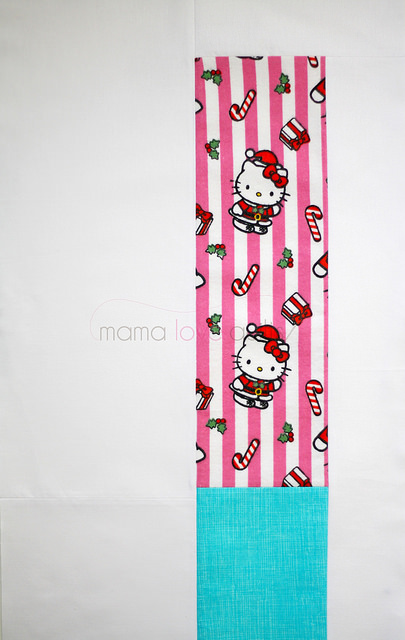 With only 12 blocks, the top came together fairly quickly.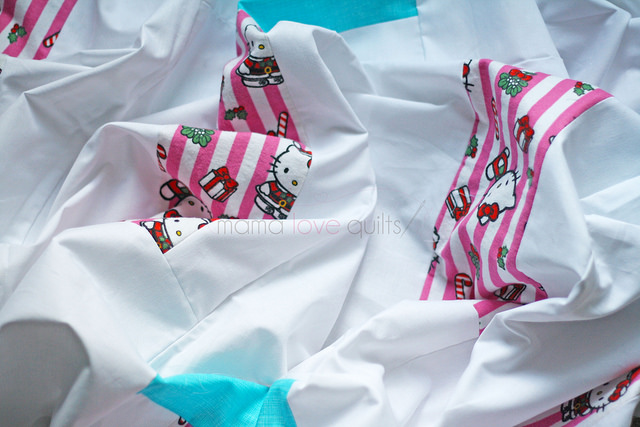 Now to stitch it into a quilt…Will I get it done by Christmas?