My sure fire way to finish quilts has been working like a charm.
Related: Want a sure fire way to finish your quilts?
Every free minute last week found me sitting at my machine, stitching one straight line after another.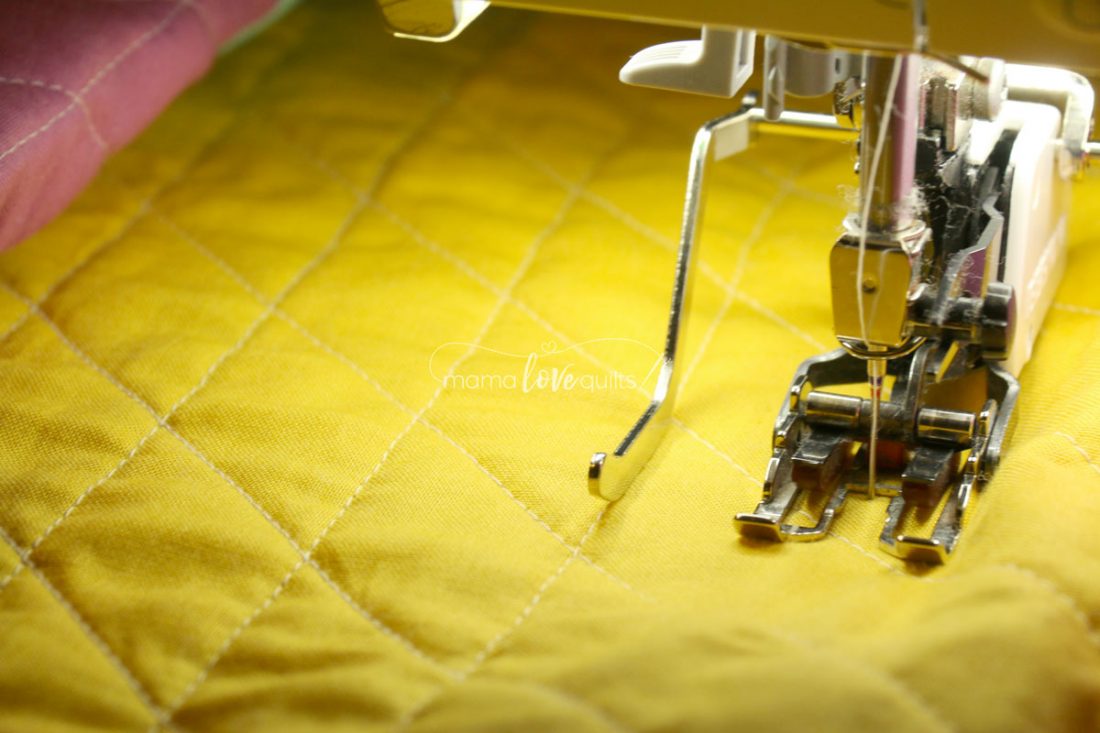 Never mind that I thought the quilt would have been finished in September – hence the completion date on the label.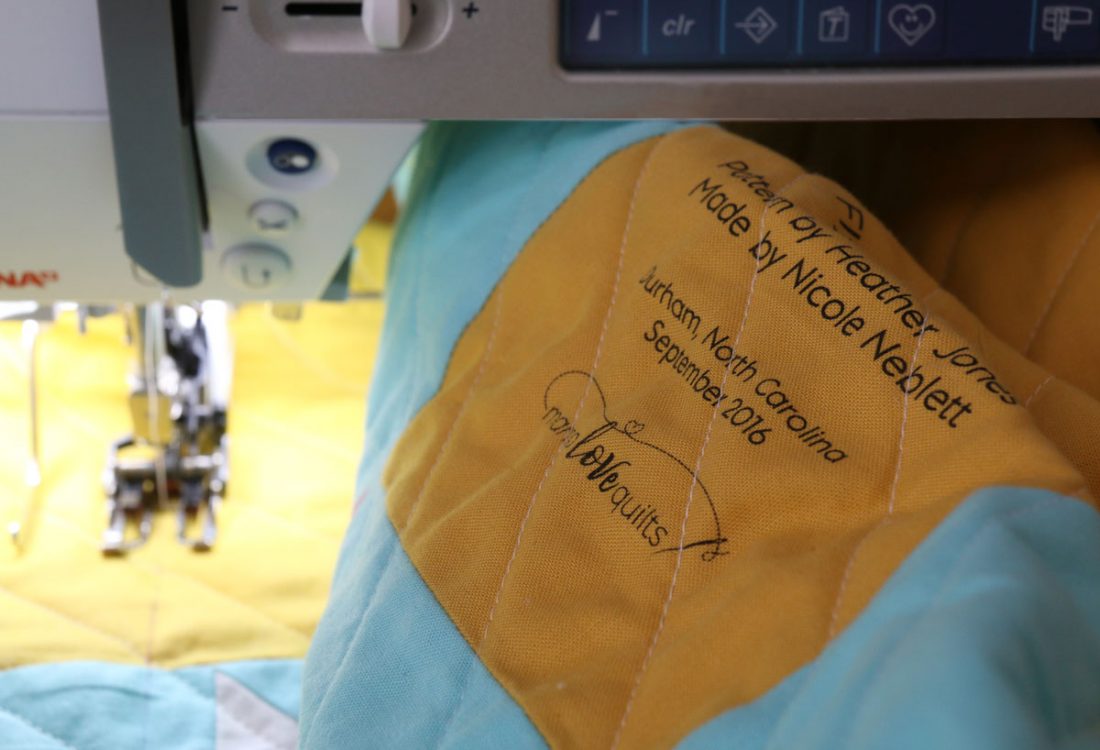 It is October and the quilting is done!
Whenever I finish quilting a project, I always ask myself, "Should I block it?" The answer usually depends on how much time I have. In this case, I'm way ahead of my December deadline for the 2016 Finish-Along so I blocked the quilt.
If you are new to blocking, you may be wondering what the point of blocking is. Blocking is a way of using moisture to reshape a quilt. There are many different ways to block a quilt. Google "quilt blocking" and you'll see the variety! And there are lots of tutorials on the internet in case you are interested in giving blocking a try.
Over the years, I have experimented with a few different ways to block a quilt. With my latest technique, I throw the quilt in the washing machine on a regular wash cycle before binding. I then lay out the damp quilt on the carpet and use a 20″ acrylic ruler to help me shape the corners into even edges. I throw in a few pins to help keep the quilt in place and walk away to let the blocking do its magic.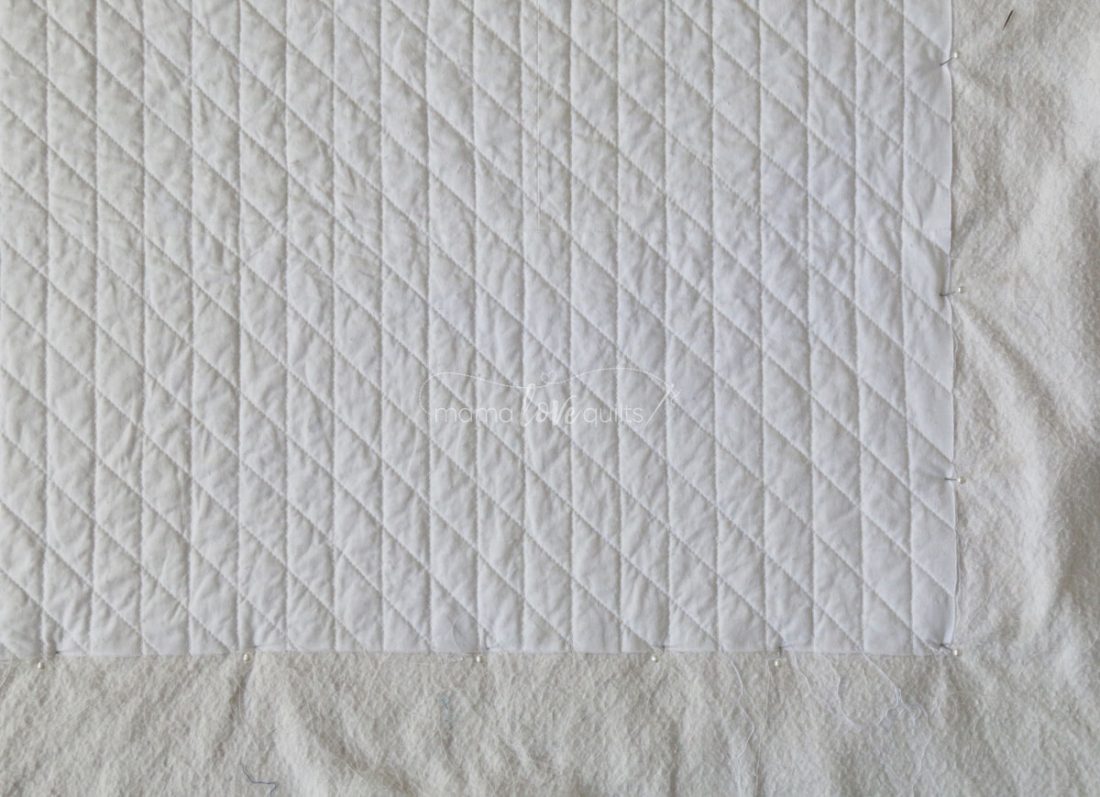 And magic it is! Once the quilt is completely dry, it is nice and flat and a cinch to trim and square up.
While I was waiting for the quilt to dry, I got the binding cut, pressed and ready to sew. Now, all I need is a dry quilt and a little bit of stitching time!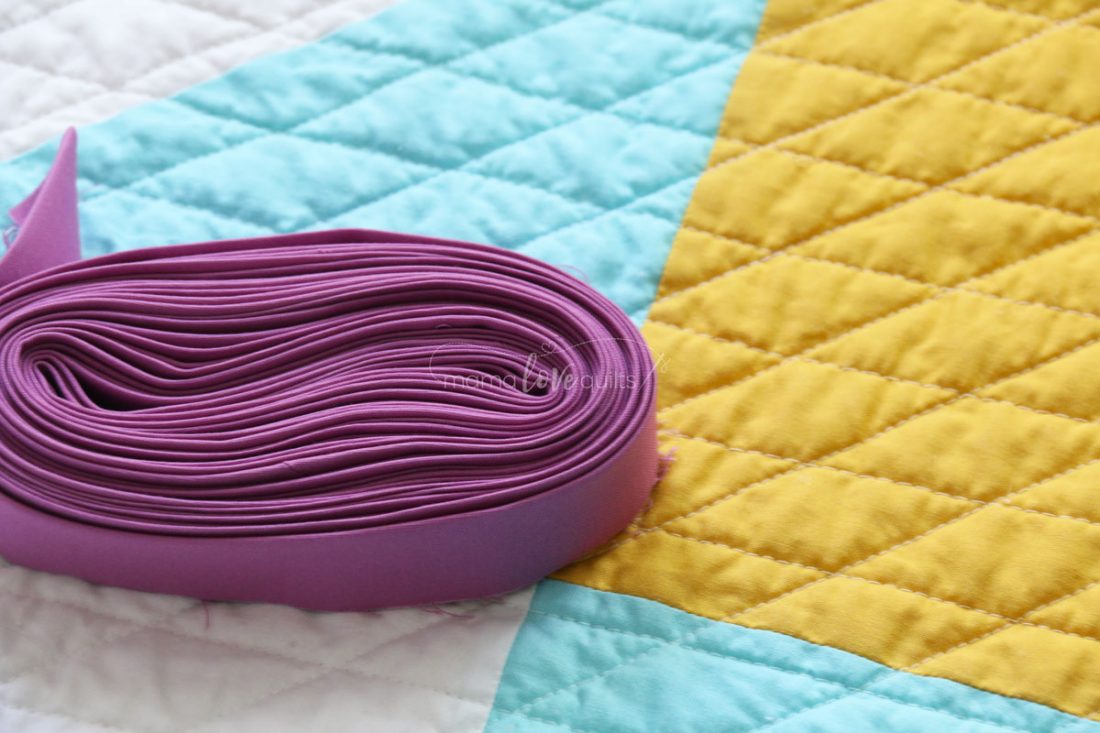 What about you – do you block?