What kind of person are you: one that jumps right in or one that tests the waters with your toes first?
For me, it all depends on my mood. For my City Park quilt, I felt like I needed to test the waters. Since I haven't touched my long arm machine in some time, I felt the need to do some practice stitching before committing to City Park. I practiced stitching an all over paisley-like design.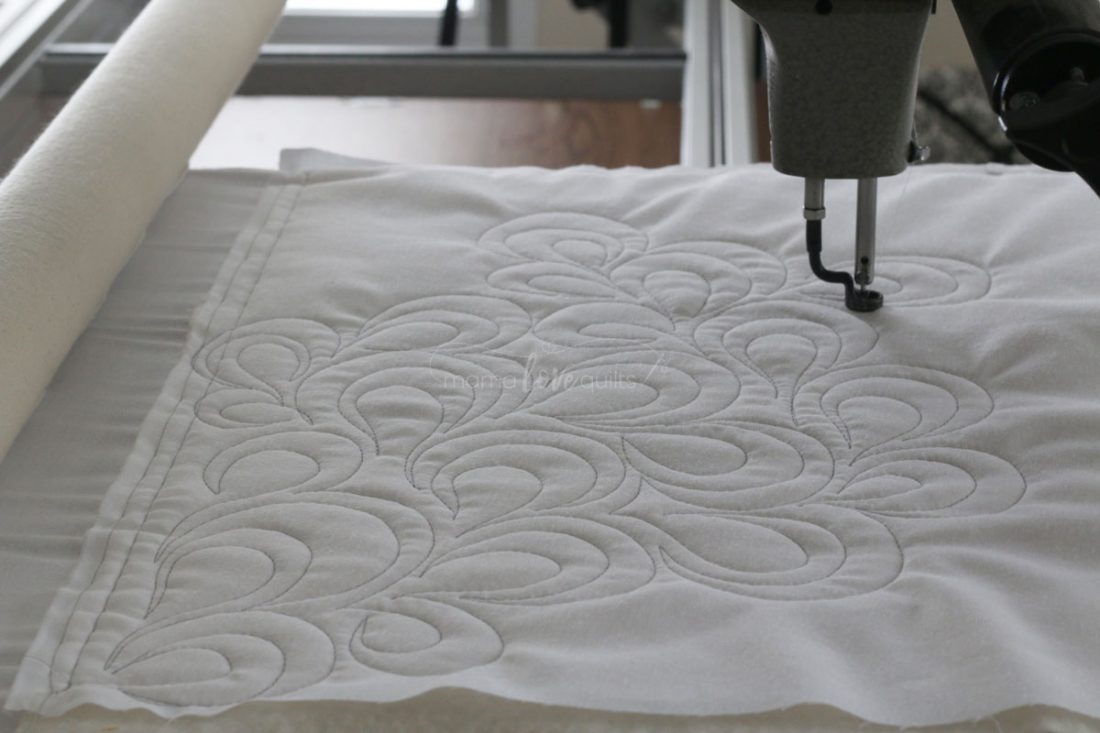 After debating on the thread color – I went with a medium gray – I then committed to City Park. Here's a peek at the first stitches.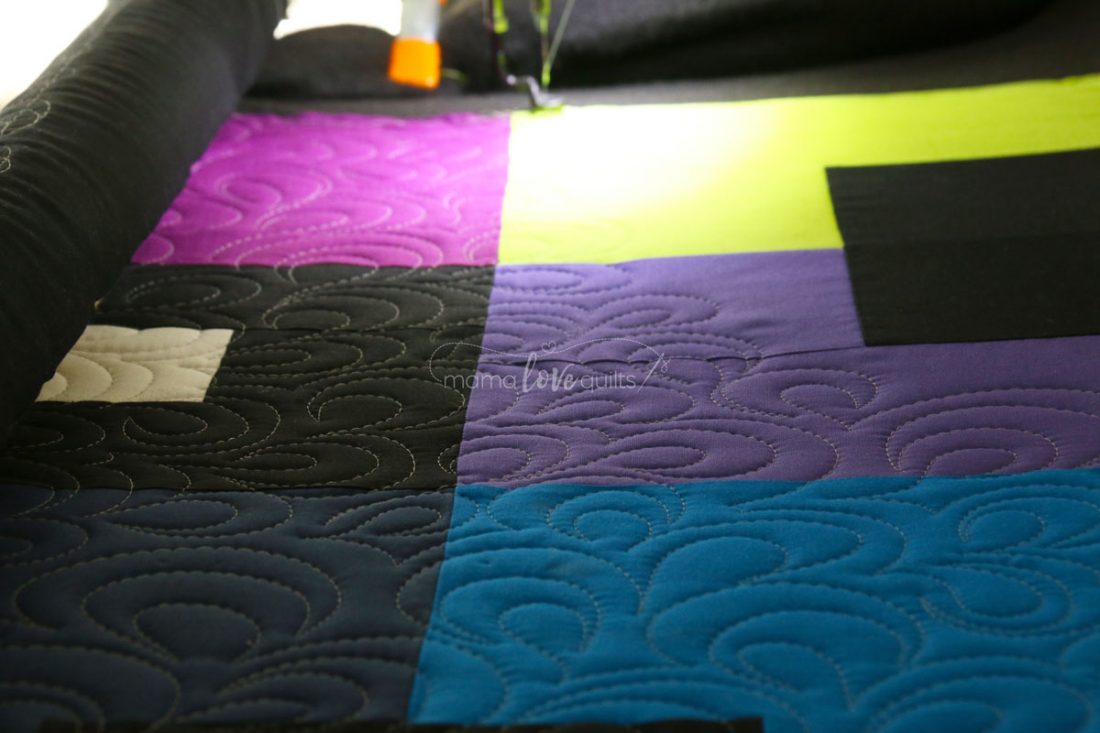 Next step: binding!