Have you ever discovered works in progress (w.i.p.s) that you had completely forgotten about?
Recently, I was going through my closet and came across a bunch of w.i.p.s that I had completely forgotten about. I pulled out a set of blocks of denim curves that I started last year at a quilting retreat and started playing with the blocks on my design wall.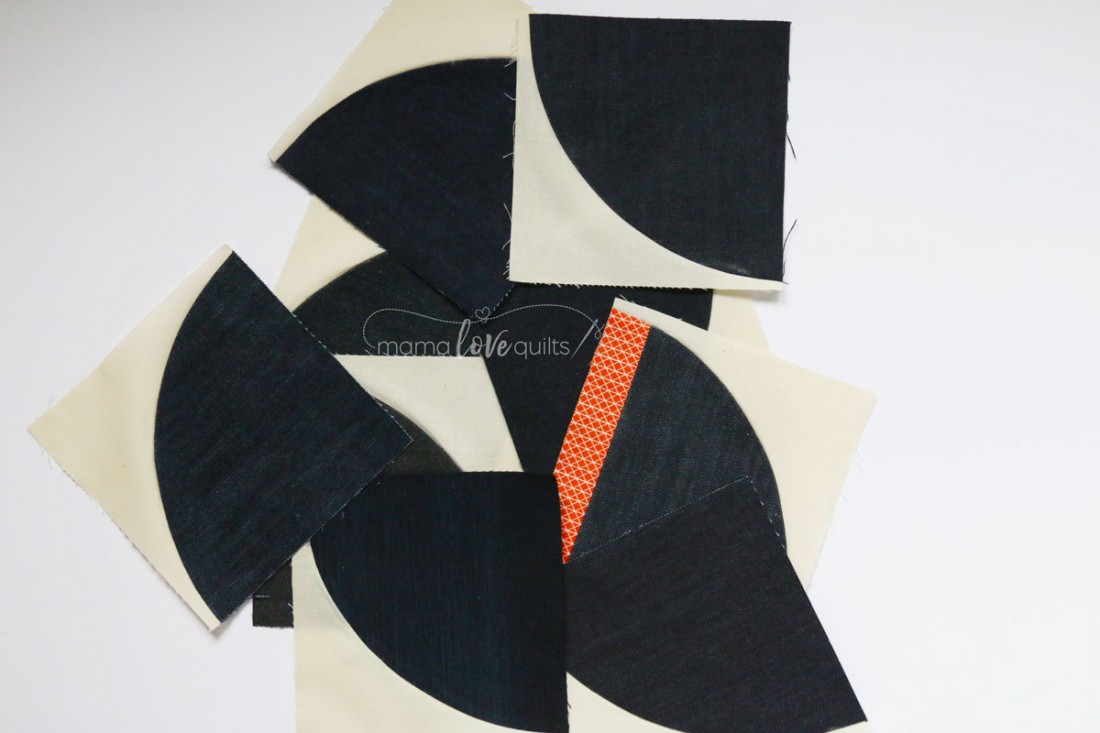 Related: Would You Like to Win Free Denim Fabric?
I moved the quarter circle blocks around the wall and added background fabric to create negative space. Here's a peek at a few of the panels I created.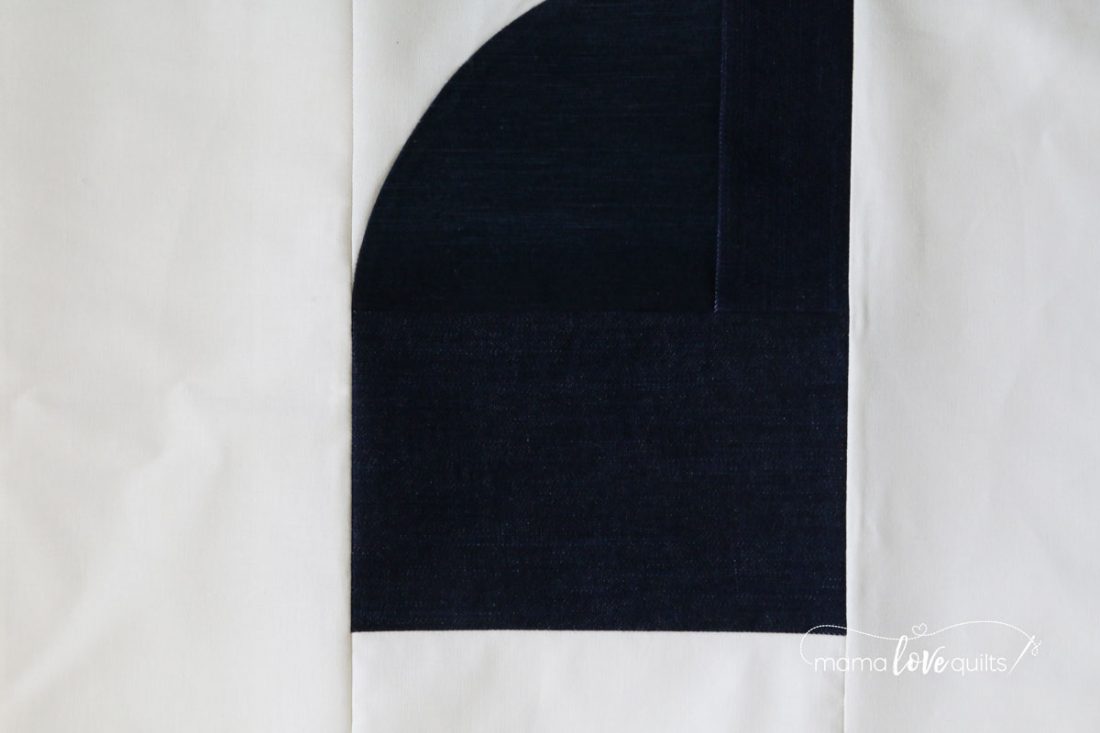 I also added a few pieces of extra denim to some of the quarter circle blocks. I couldn't resist adding a piece of denim that had some topstitching in it.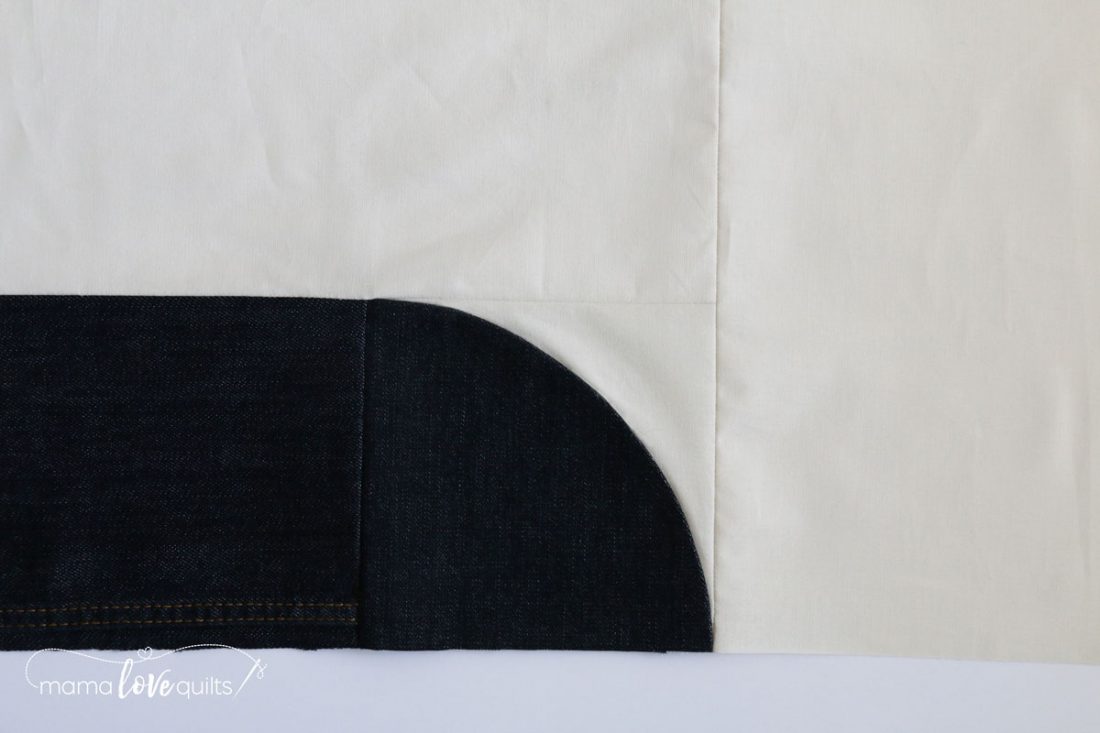 And then there's a panel with a bit of an orange print in between the blocks because no quilt is complete without a bit of orange (or pink).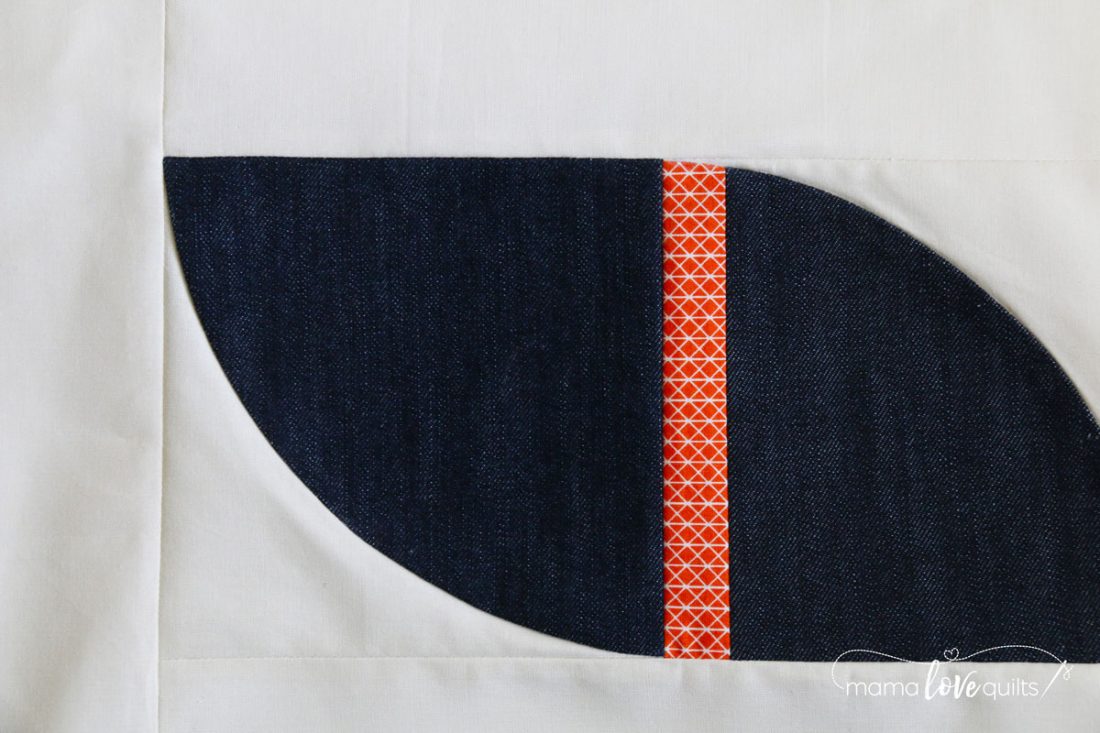 This quilt is shaping up to be a minimalist quilt, with three colors, lots of negative space, and strong contrasts between the background and the blocks.
I'm loving how the quilt is coming together. It's too bad that the blocks had to sit for so long while I figured out their destiny, but better late than stuck in the closet forever.  Now for a bit of time to put the panels together and decide on a quilting design. Wish me luck!