One of the things I committed to this year was reducing my work in progress, or w.i.p., pile.
Related: New Year, Old W.i.P.s
The next w.i.p. in line is a minimalist quilt made from denim and with curves.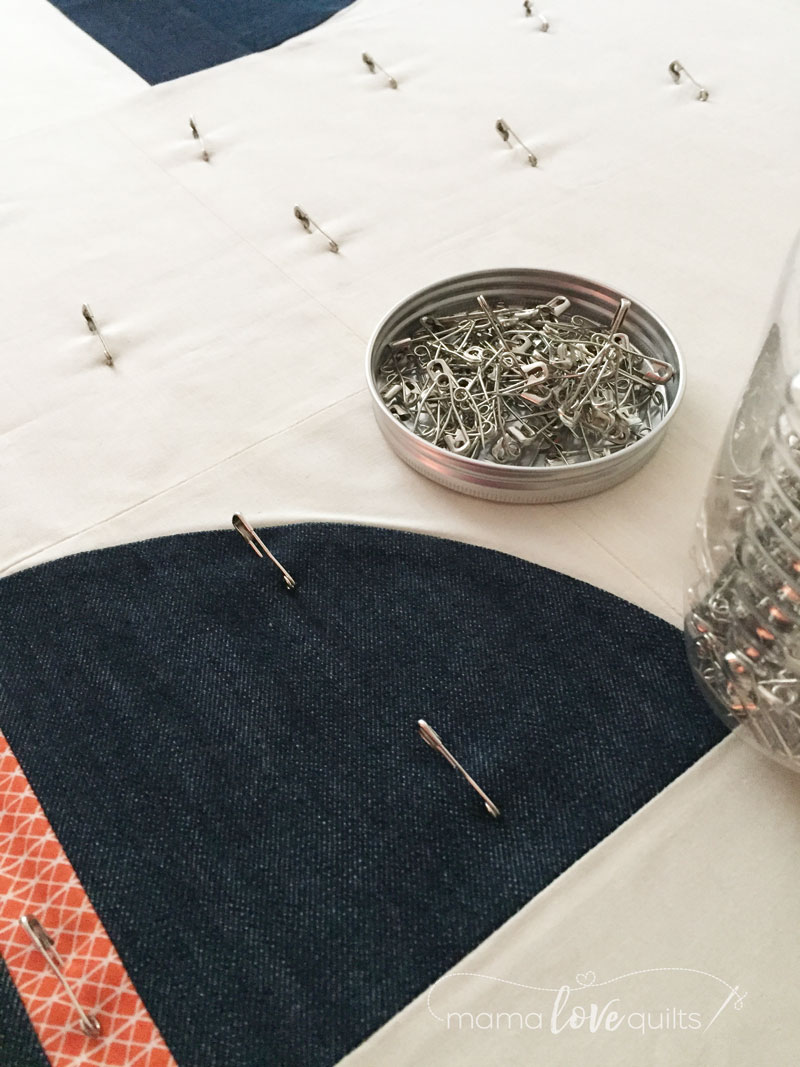 I finished the top a while ago, but was stumped by how to quilt it. Whenever I can't figure out what to do for the quilting, I usually let it sit until inspiration strikes. Well, it struck!
I decided to go with straight lines a quarter-inch apart in the background and straight line spirals in the denim curves. With straight lines, I can honor the minimalism of the quilt design and highlight the curved shapes. The spirals will complement the straight lines and the pieced curves.
Related: 7 Tips for Machine Quilting at Home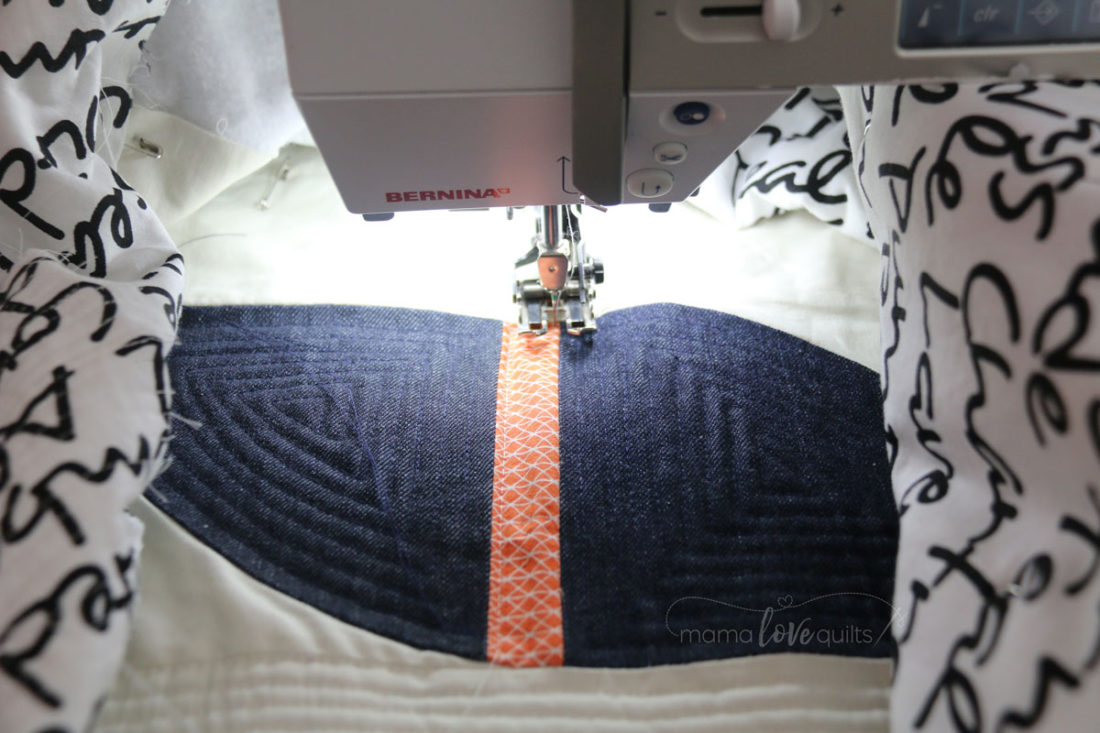 The straight line spirals mean I'm in for a lot of twisting and turning. My machine doesn't like all that twisting and turning. The thread tends to get all knotted on the back. But I've discovered that if I dab a bit of Sewer's Aid on the needle before twisting and turning, I have no problems. And it doesn't gunk up the machine at all. Win!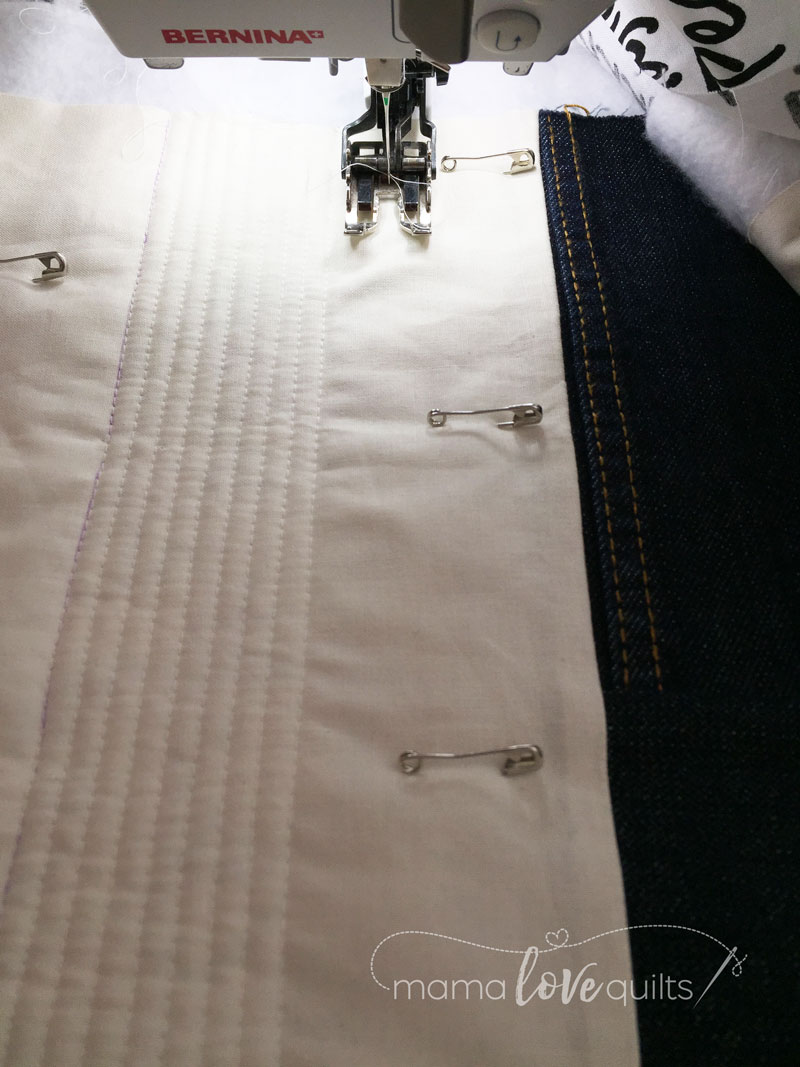 All this straight line quilting means that I'll be working on this one for a while. I figure I'll stitch at least a few hundred thousand stitches into this quilt. Wish me luck and endurance!
If you are looking for tips on straight line quilting, I've got 10 tips for you right here!