If you've been following me for a while, you know that I love my quilting lines to be straight. One of the most common quilting questions I get from people is, "How do you get your lines so straight?"
Well, dear friends, today I will let you know my secret: I mark my lines.
Yup, that's it. Plain and simple. I have tried many different ways to do straight line quilting. I find that I have the most success when I mark my lines.
I don't use any fancy tools, just a ruler and marker. I like a 2.5″ by 18″ quilting ruler. It's just long enough and not too wide for marking. My favorite fabric marker is the Sewline Air Erasable Marker. Since it's air erasable, I don't have to worry about getting the marker out. It just disappears! I mark small sections at a time. There's no point in marking a whole quilt at once, since it will disappear before I can stitch the marked area.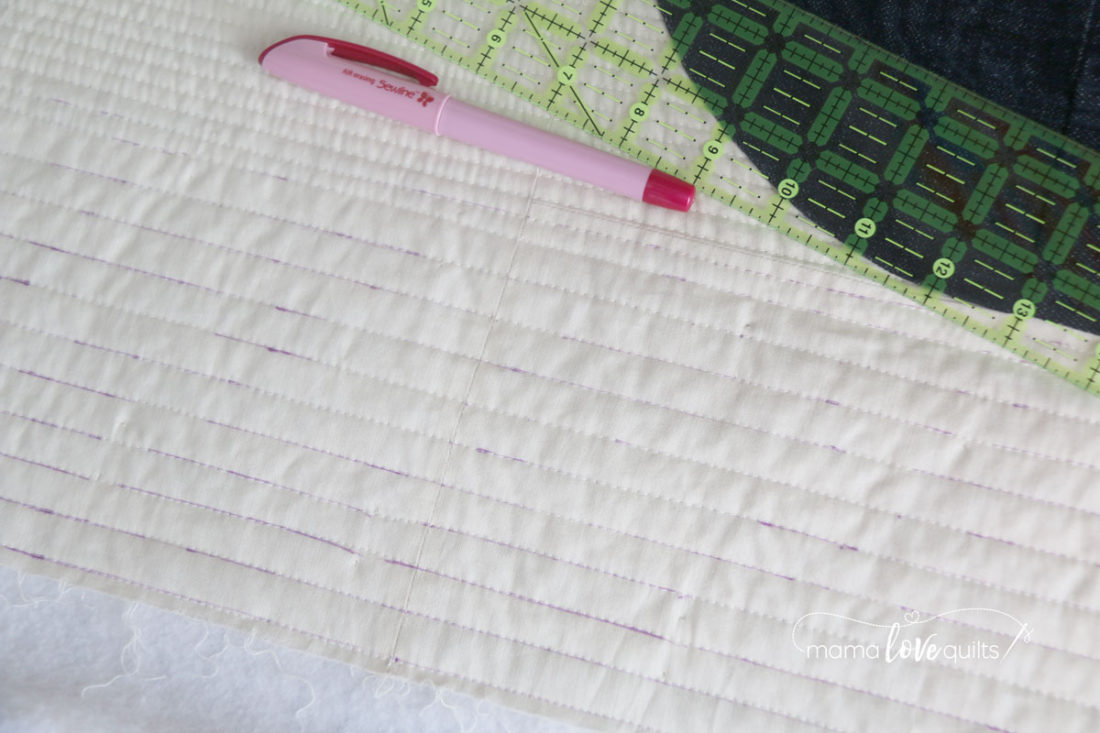 Marking lines helps me make sure that my lines are evenly spaced as I quilt.
To save time on marking, I mark every other line. Then I stitch in between the lines. In the photo above, the lines are 1/2″ apart, so stitching 1/4″ lines apart is pretty easy to gauge with my walking foot without having to mark the in between lines.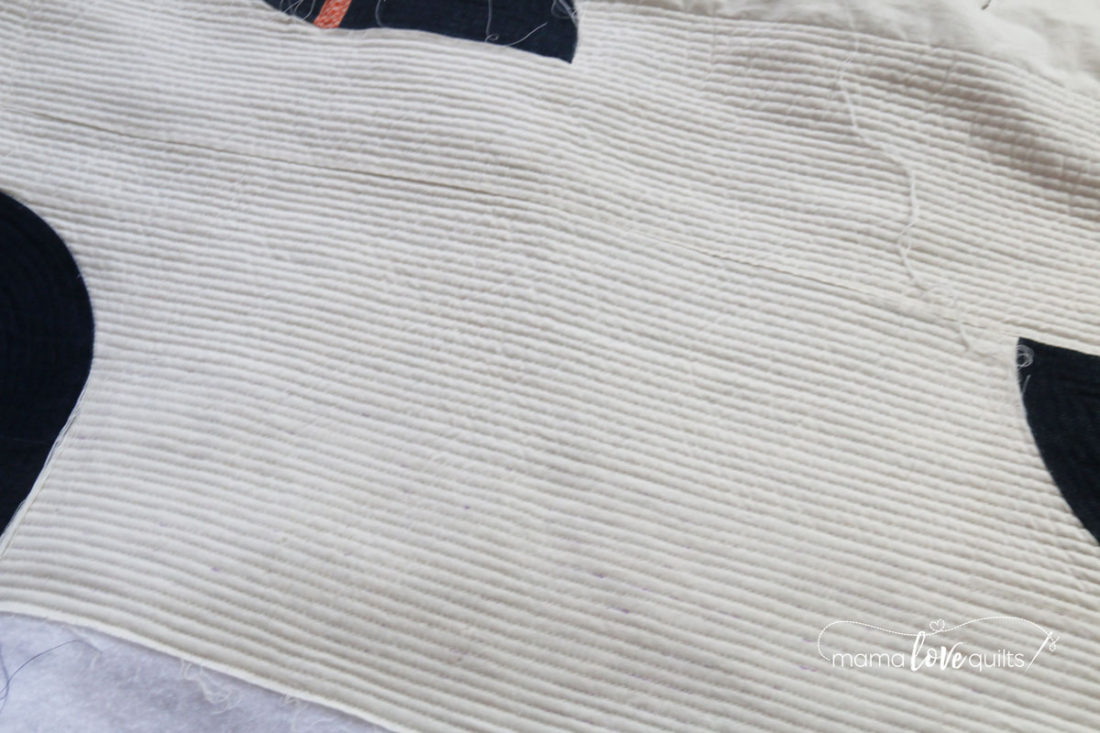 My Sewline marker works pretty well on most fabrics, except dark fabrics. For that, I use General's Pastel Chalk pencil. It's a white pencil that comes out with its eraser or after washing the quilt.
On this quilt, I used the chalk pencil to mark the tight curves of the denim semicircle.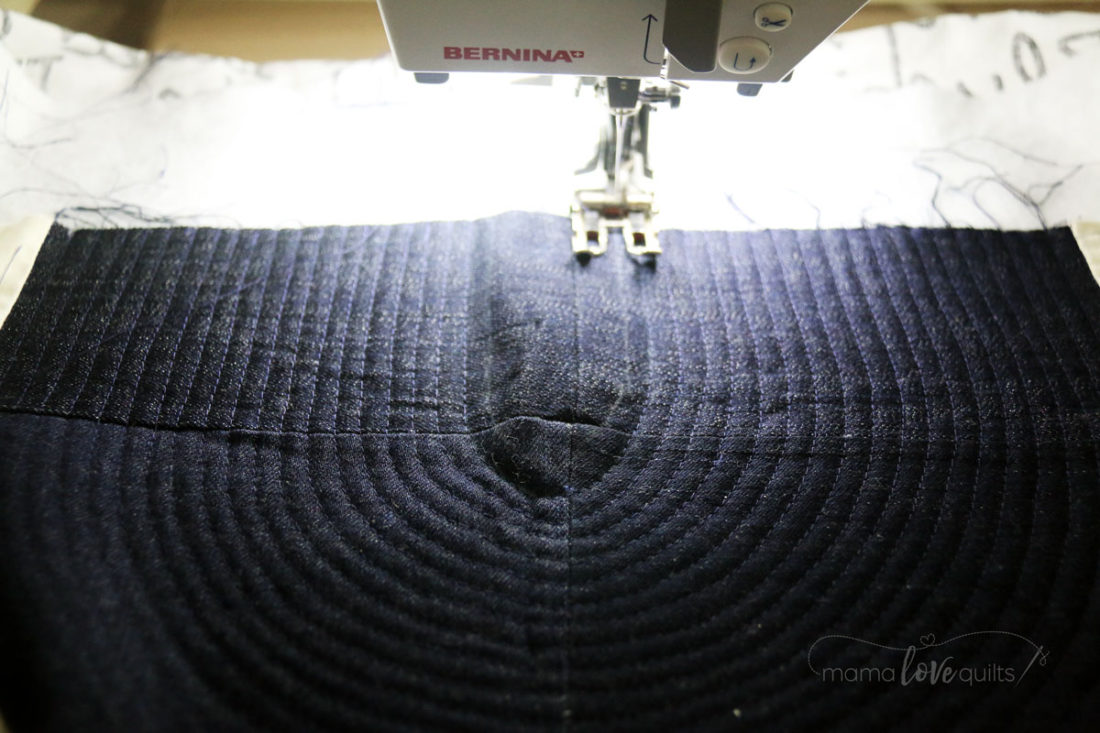 Not bad, huh?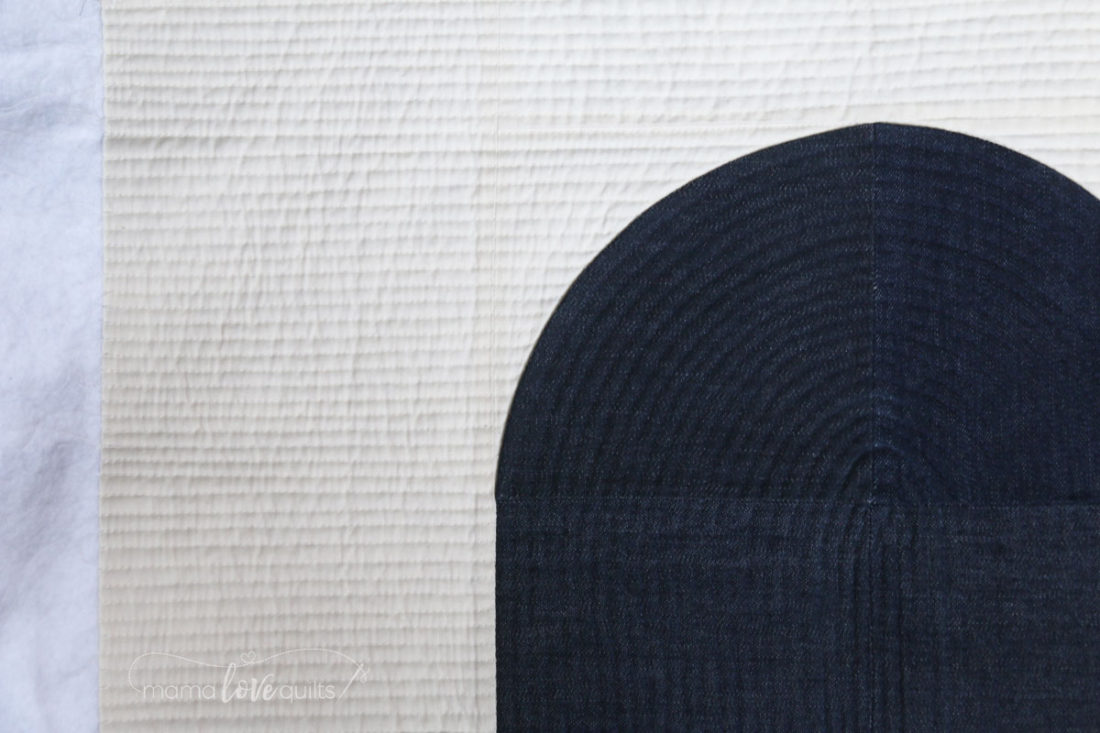 Related: 10 Tips for Trouble-Free Straight Line Quilting
So now you know the single most important thing I do when straight line quilting. Marking takes a little bit of extra time, but it beats the frustration and wasted time of ripping out uneven, wonky lines!