This past week was full of free-motion practice for my Birds in the Air quilt. I went through lots of fabric and thread practicing paisley designs, but wasn't happy with the look of the quilting.
And then I went back to look at Diane Gaudynski's Quilt Savvy, a book that I've had for some time.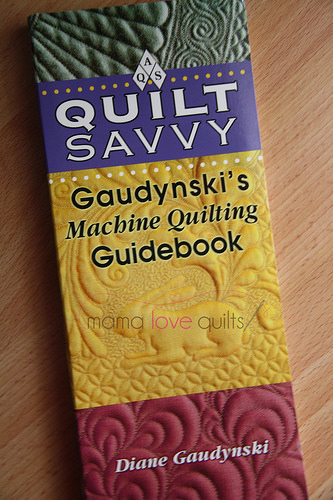 Diane writes for quilters using their domestic sewing machines, but the information is also relevant for long arm quilting. It is filled with lots of helpful information for tackling free-motion quilting, including quilting designs and troubleshooting problems. If you haven't read this gem of a book and are looking to improve your quilting skills, I highly encourage you to check it out!
After reading the section on paisley designs, which she calls, "headbands," I quilted this little practice piece. Diane describes the process of making the designs so well, that I got it after only one try.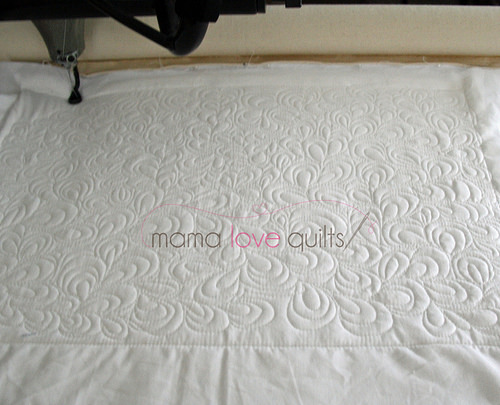 My quilting is by no means perfect, but I'm happy enough with how it came out that I'm ready to use the design on my Birds in the Air quilt.
The quilt is loaded and ready to go.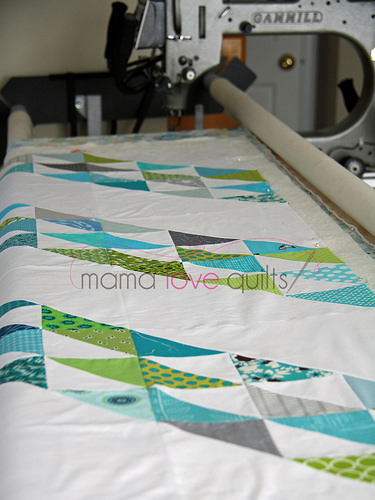 Now, for some time to tackle it!