Can you ever have too many zippered pouches?
I say, "No!" As projects go, they are pretty quick to stitch up and they are so practical. Plus, they make great gifts.
I made this one for a friend.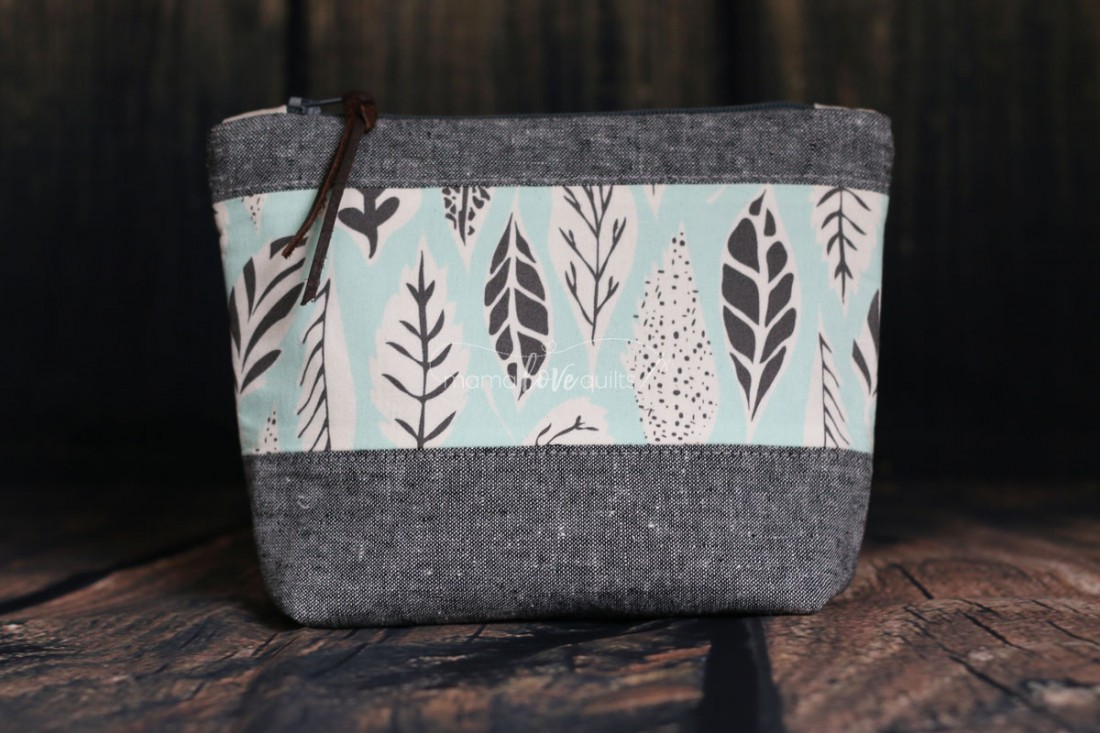 I didn't plan the sizes of the pieces, but used what was already cut on hand. I had a couple of narrow pieces of Essex linen in black, which became the top pieces of the panel. The middle fabric was a scrap that I had cut at the wrong size for another project. And I added in a bit more of the linen for the base of the pouch.
I wasn't sure what to use for the lining. I had a hard time thinking of colors that would go with this minty green and almost ended up using a gray solid for the inside. But then this colorful piece of fabric almost jumped out of the scrap bin clamoring to be included in the pouch. I obliged.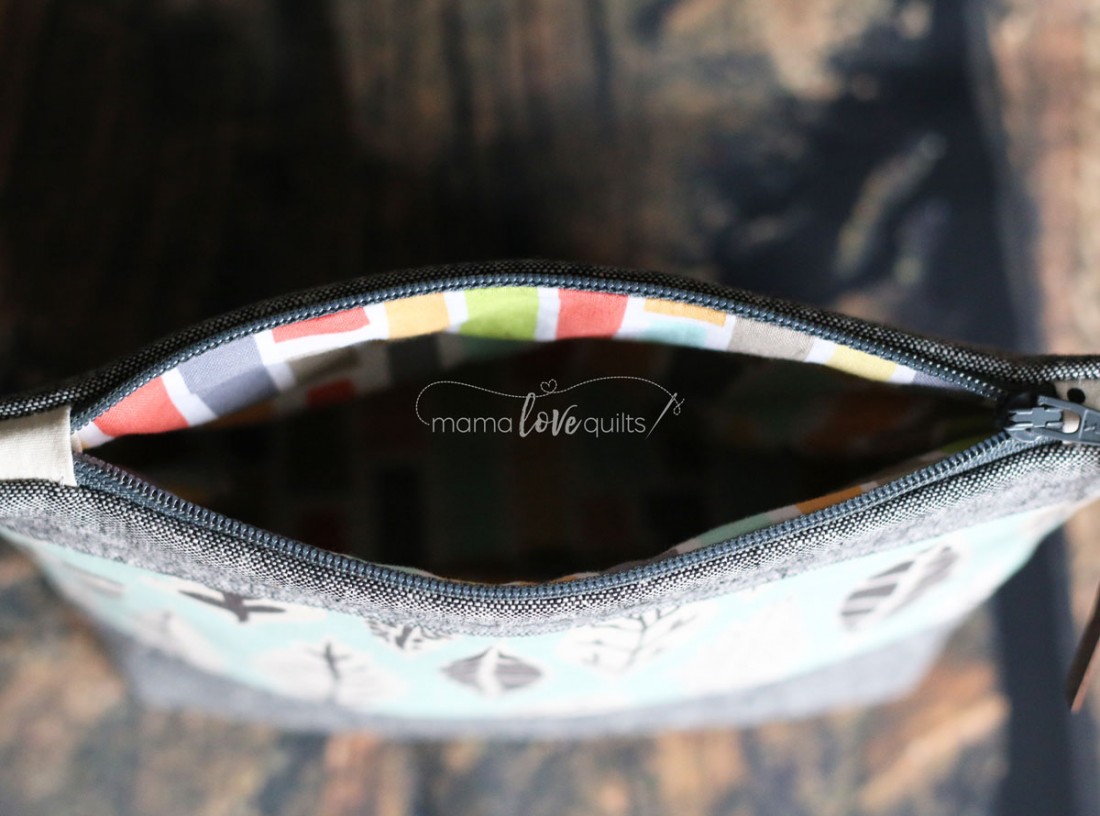 The pouch stands straight up on its own thanks to an interlining of denim in between the lining and the exterior panels. I came into a lot of denim recently – more on that another day – and was curious about how well it would work to add stability to the pouch. Dear reader, I'm happy to say it works beautifully. Denim may just become my go-to for interlinings.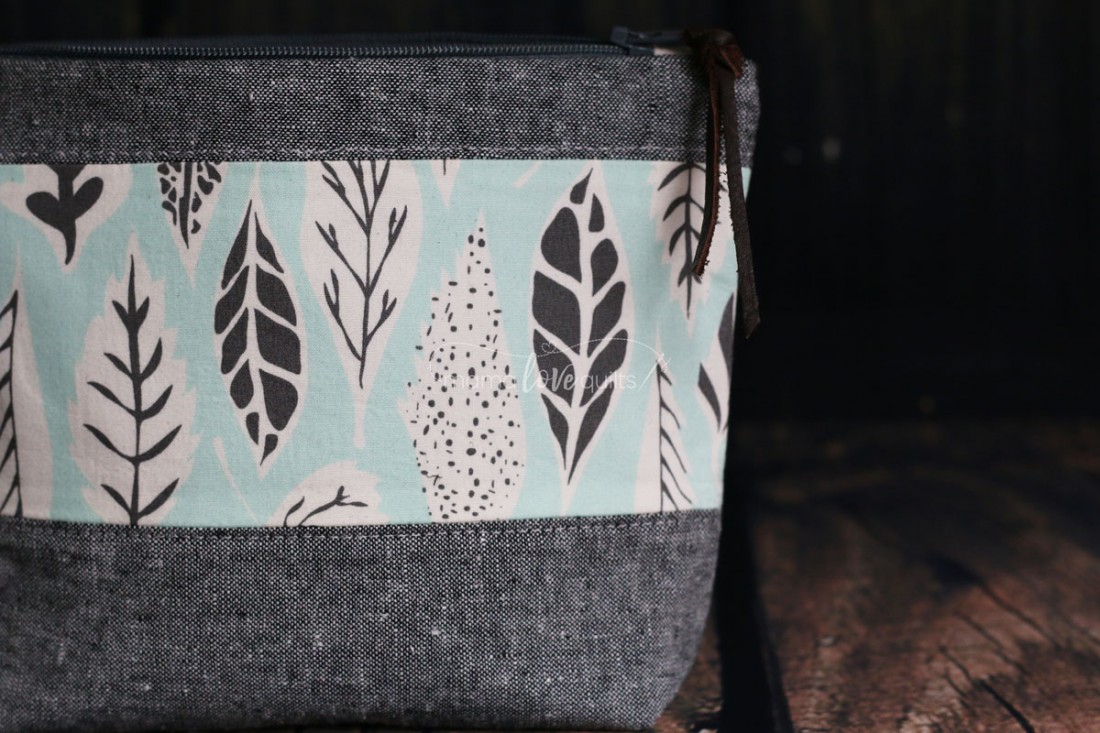 As a final touch, I added a piece of scrap leather to the zipper to serve as a pull. It's a nice touch, don't you think?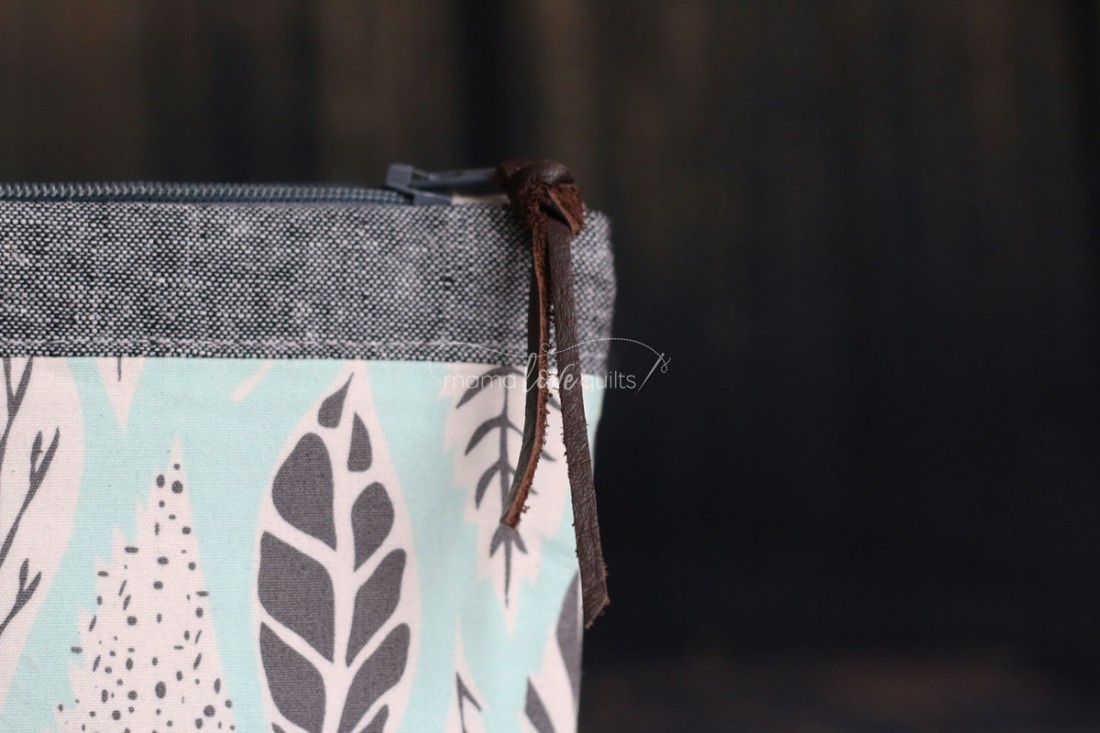 This pouch will be headed to its new home soon, along with some other handmade goodies that I'll share with you in an upcoming post.
What's your favorite quick and easy gift to make?