This weekend I made a few blocks for a quilt. I made them in green fabrics. But when I put them together with the other blocks, they just didn't look right. This happens to me often with green.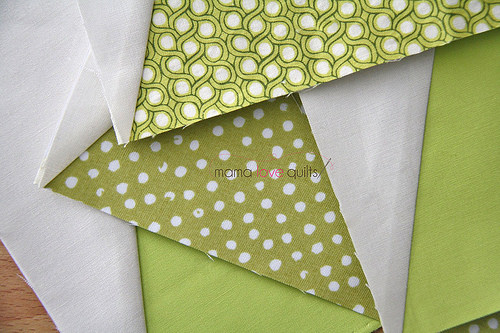 I tossed the green blocks aside and made new blocks in a different color. But what to do with the green blocks? Would they be destined to be orphans? Orphans are blocks that you start making for a project, but that you abandon. I usually stash mine in a box in a closet and forget about them, but there has to be a better way to use them, right?
I posted a picture of the blocks and a question on Instagram: What do you do with orphan blocks? I got some great ideas from comments folks left. Their ideas got me thinking.
I came up with a top 10 list for using orphan blocks:
10. Make a mug rug.
9. Make a table runner.
8. Make a doll quilt.
7. Make a pillow.
6. Make a pouch.
5. Make pot holders.
4. Use them for quilting practice.

3. Use them on the back of a quilt (this is where my green blocks will go!).
2. Find someone that collects them for charity quilts. Check out the Save The Orphan Blocks Campaign.
1. Make a "kitchen sink" or sampler quilt. Emily at Simple Girl, Simple Life introduced me to this idea. She took blocks from a number of different unfinished projects and put them together into one beautiful quilt. What a great way to use up a bunch of orphan blocks at once! For more on her quilt, visit her blog.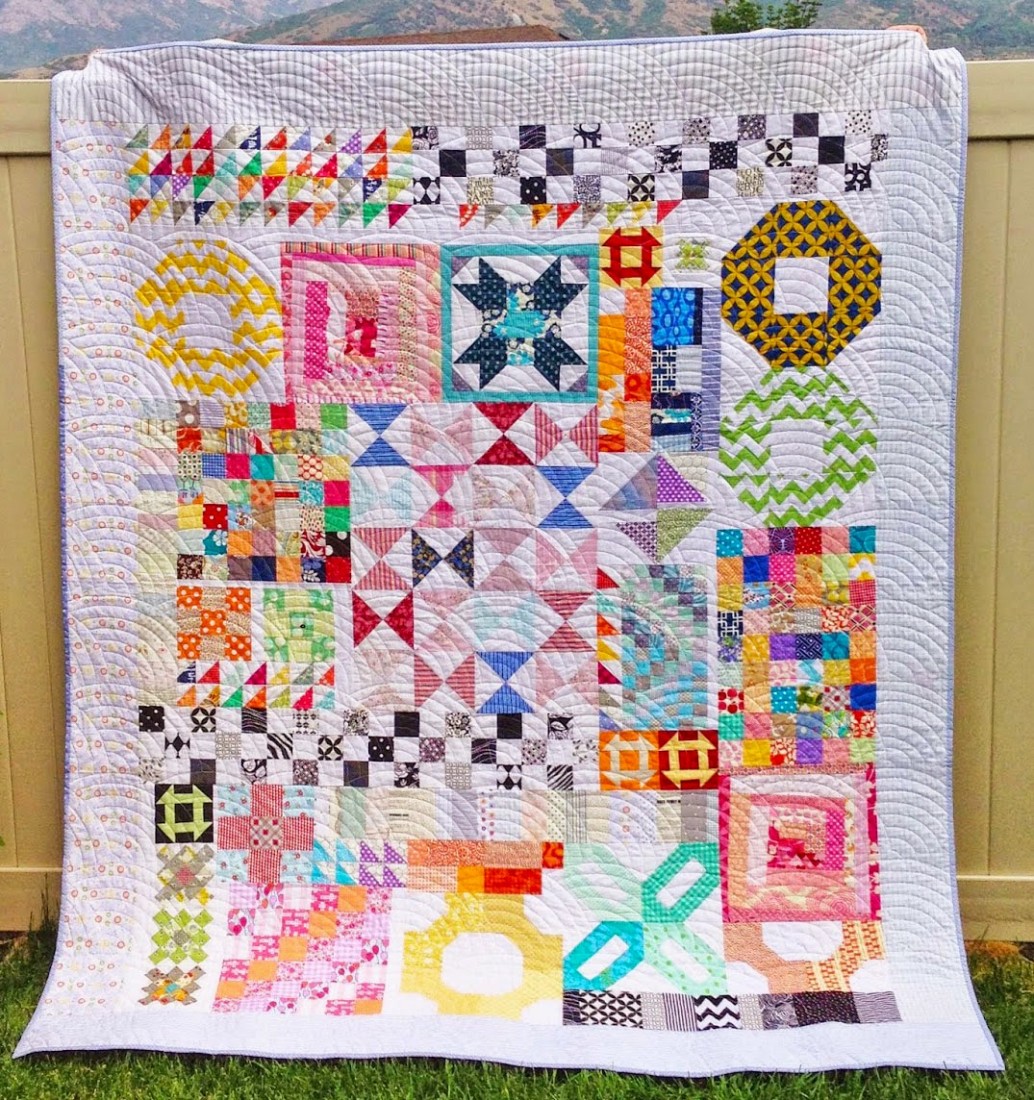 Photo used courtesy of Emily of Simple Girl, Simple Life
For more great ideas on what to do with orphan blocks, check out these posts:
Interested in learning more about orphan blocks? Check out Orphan Block Quilts by Tricia Lynn Maloney, the Orphan Quilter!
Now, I have no excuse to keep my orphan blocks stashed away in the closet. Here's another bunch of orphans. More green!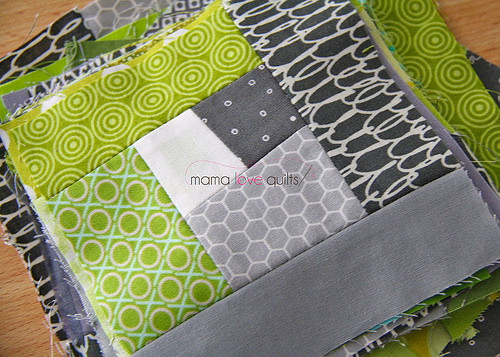 What about you? What do you do with your orphan blocks?