Sew Mama Sew and Oakshott Fabrics challenged me to make something for the table using the Lakes collection, a beautiful set of blues, purples, and teals. I challenged myself to make something meaningful after reading Thomas Knauer's Modern Quilt Perspectives (more on that here).
My response to both challenges is the Connect the Dots table runner.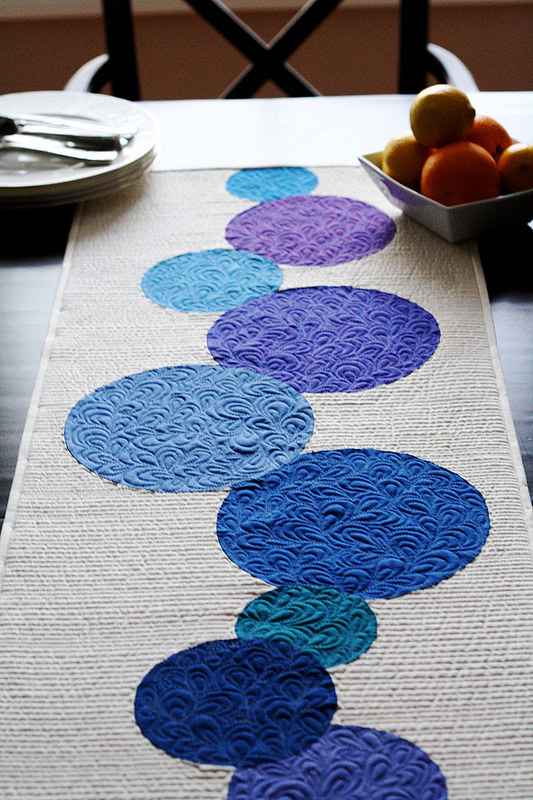 When I think of sitting around the table for a meal with friends and family, I think about the connections that we make as we share thoughts and experiences. The idea of connections got me thinking about circles. I made the circles different sizes to represent the different people that sit around the table, from the littlest ones to the biggest. The circles overlap to reflect the shared experiences and relationships, like a Venn diagram.
To make Connect the Dots, I appliqued the circles onto the background fabric and quilted them with lots of paisleys. I kept the theme of connections going with the quilting by using the same thread on all the circles and overlapping the paisley design across the circles.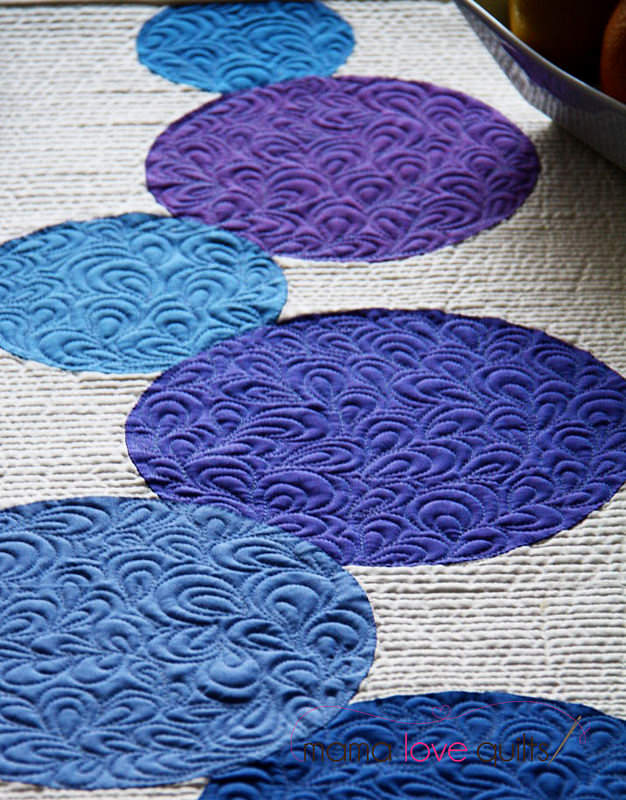 For the background, I quilted back-and-forth lines as a contrast to the curves of the circles and paisleys.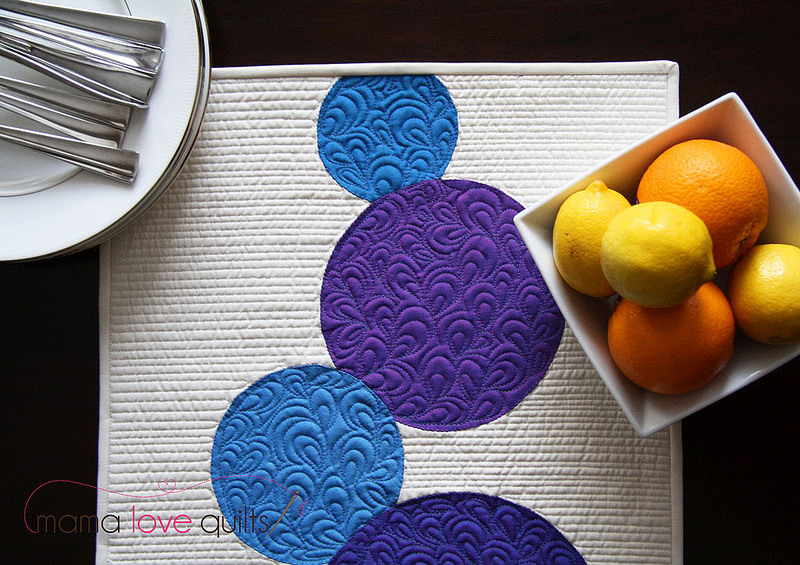 I enjoyed working with the Oakshott fabrics. The colors are vibrant and the fabrics are lightweight, making them perfect for applique since they don't add a lot of bulk.
Now that Connect the Dots is done, I think it's time to invite a few friends over for a meal, don't you? Connect the Dots will be my reminder to make the most of the opportunity to connect with others.
If you'd like to make your own Connect the Dots table runner, check out my free pattern. Connect the Dots measures 16″ by 64."
For more ideas for the table using Oakshott fabrics, check out these sites: