Hello friends! 2018 is starting off as a very productive year for me.  Behold my first finish of the year!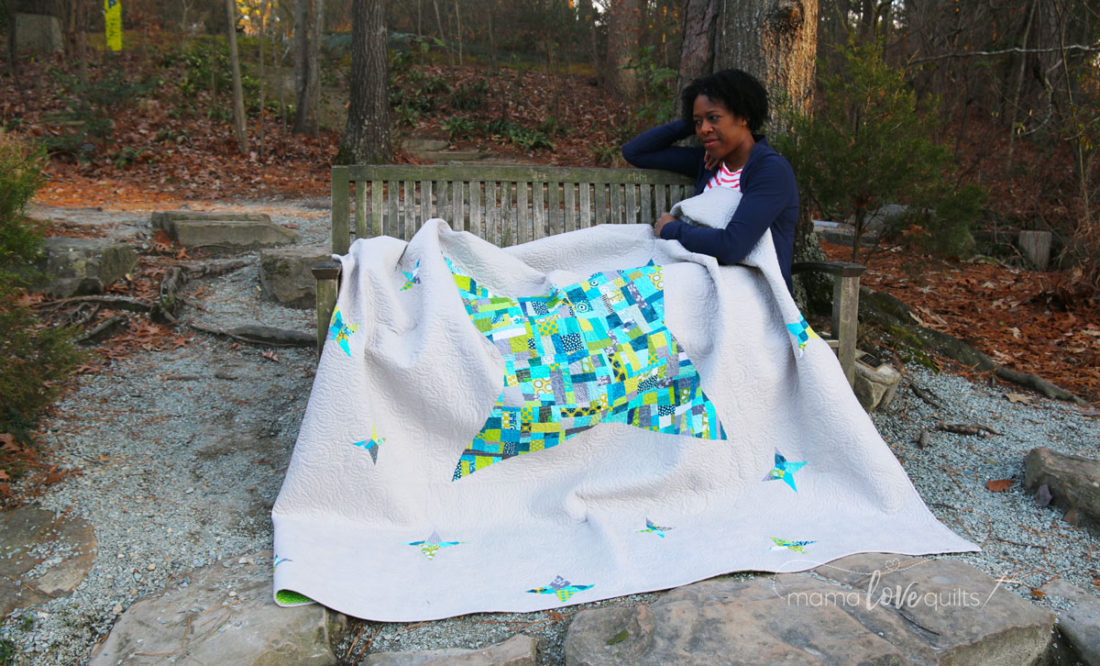 It's been more than 5 years in the making, but my improv star quilt is finally done. I'm sitting on this bench trying to contemplate why in the world it took me so long. But instead of analyzing a 5-year old w.i.p., I'd rather rejoice at the accomplishment!
This quilt was my attempt to make a dent in my scrap bin. I pieced together the tiniest pieces of blue and green fabrics into several pieced units and then used those units to make a giant star and teeny tiny stars randomly scattered in the background.
Related:  What's Your Scrap Strategy?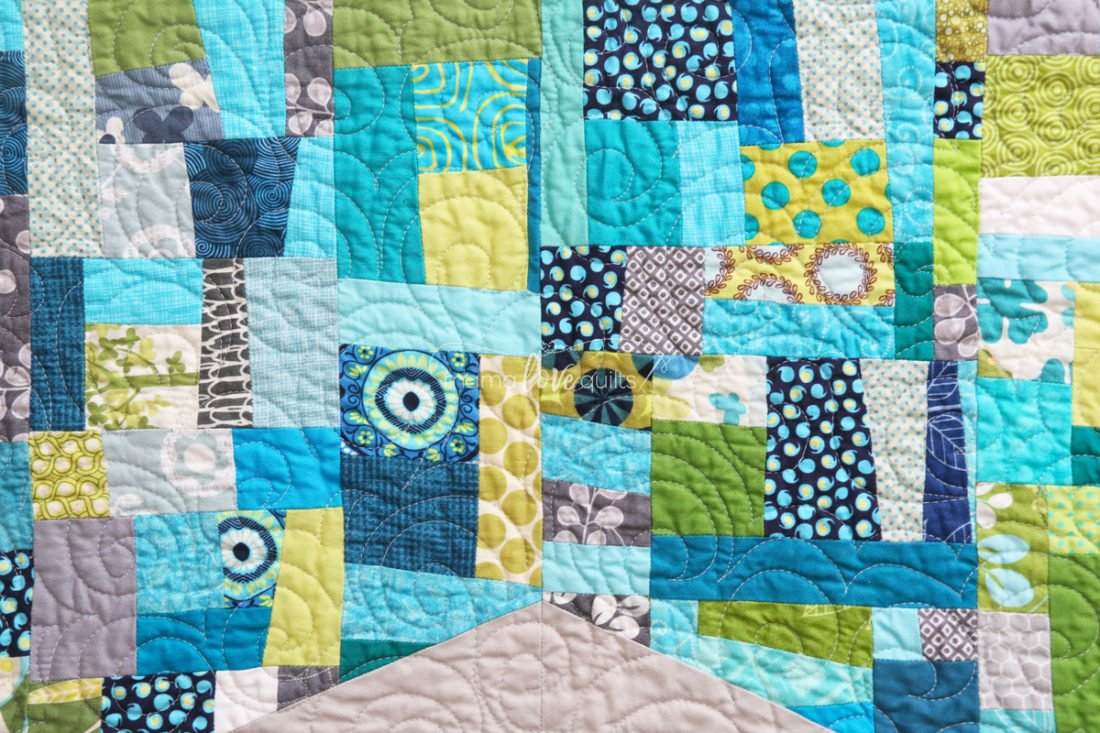 Here I am feeling like a quilting superhero for knocking an old w.i.p. off my list!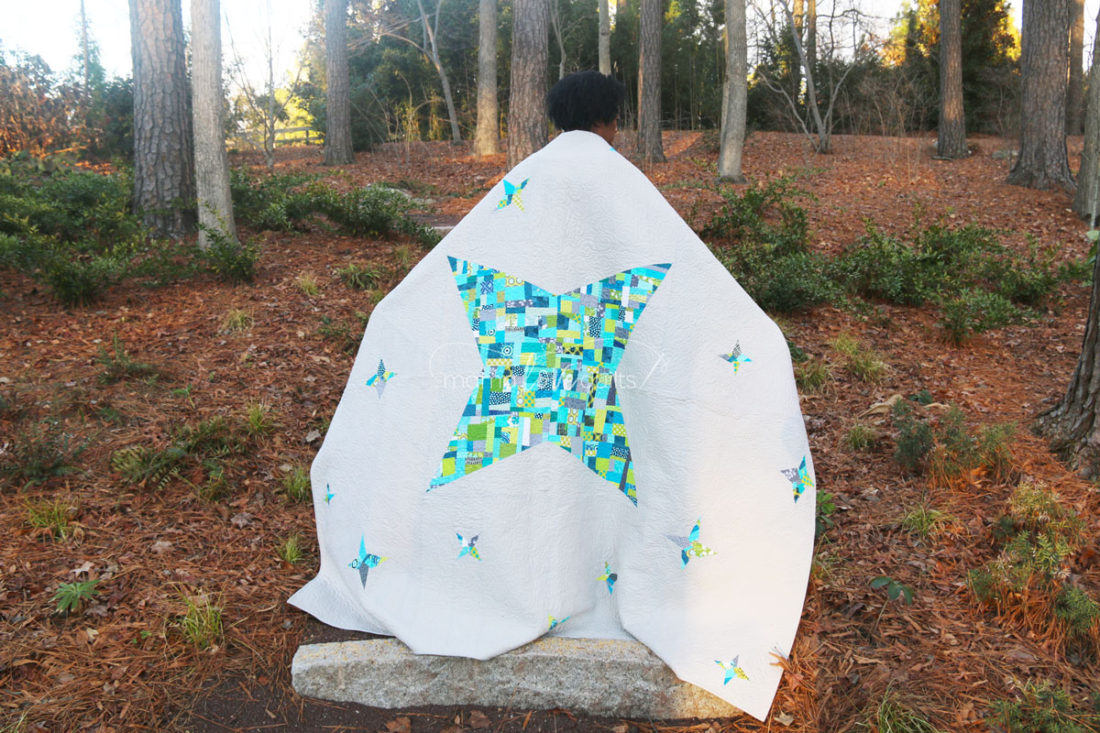 Want to feel like a quilting superhero? Dig deep in that stack of w.i.p.s, pull out one of the oldies and get to work!