Allow me to introduce Sun Rays, my improvisational curved quilt!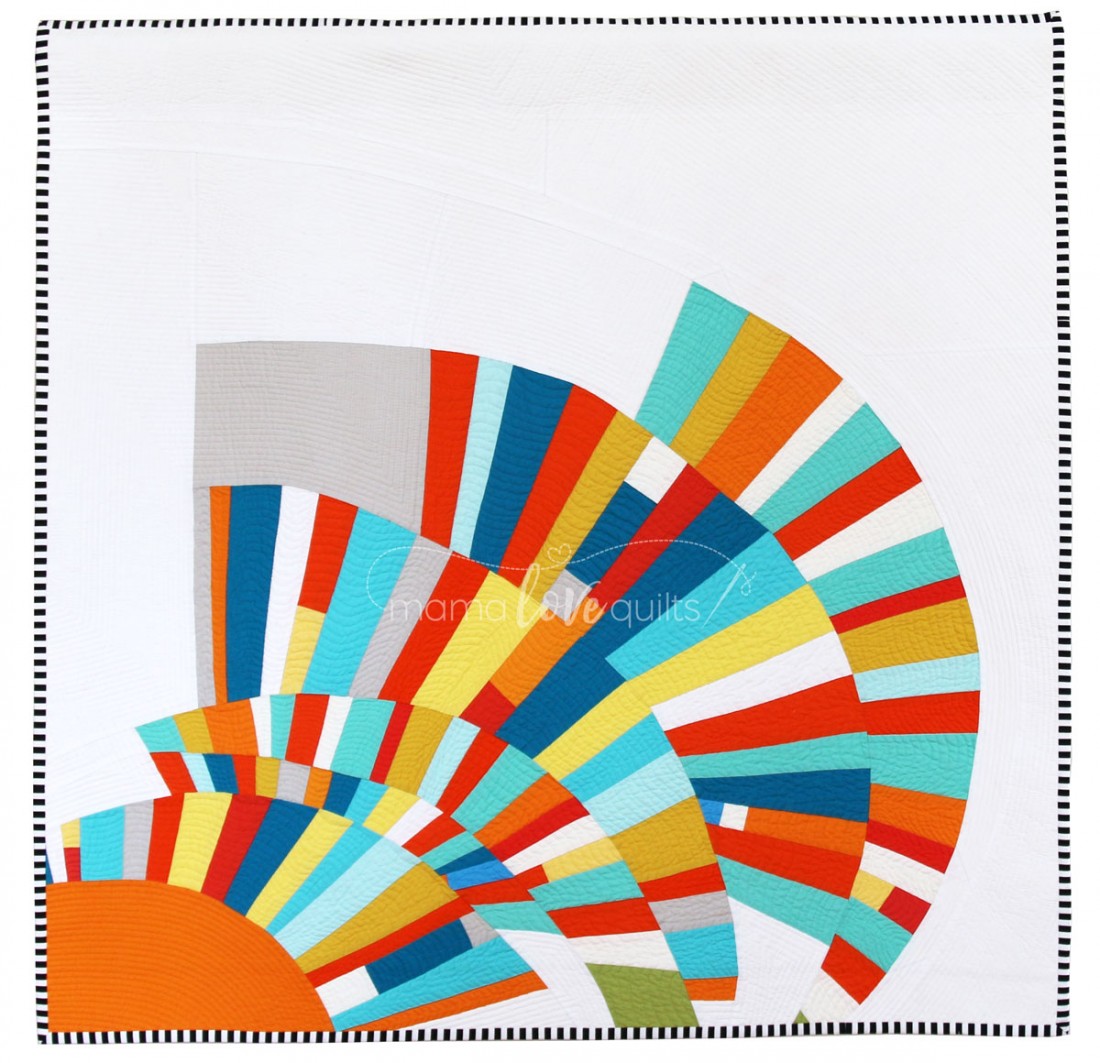 For a year and a half, I've had this quilt as an Unfinished Object or UFO, waiting for me to figure out the kind of quilting it needed. It took the 2016 Finish-A-Long to inspire me to get it done.
Related: Finishing Along Goals
Related: Getting My Curve On
After setting the goal of finishing it, it waited for a few weeks until I figured out how to quilt it and made it a priority to get it done.
Inside the wedges shapes, I quilted wavy lines, alternating in direction with each wedge. I used monofilament, or invisible, thread so that the thread would blend with the different colored wedges.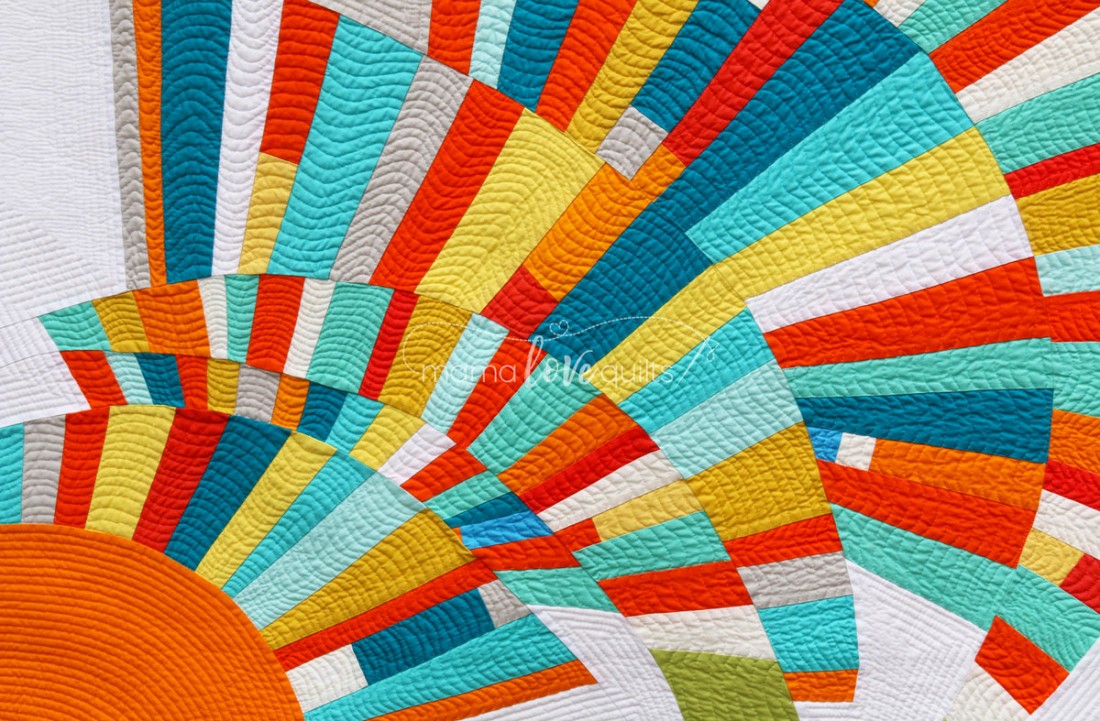 I filled the negative space with echo quilting. The lines are spaced 1/4″ apart.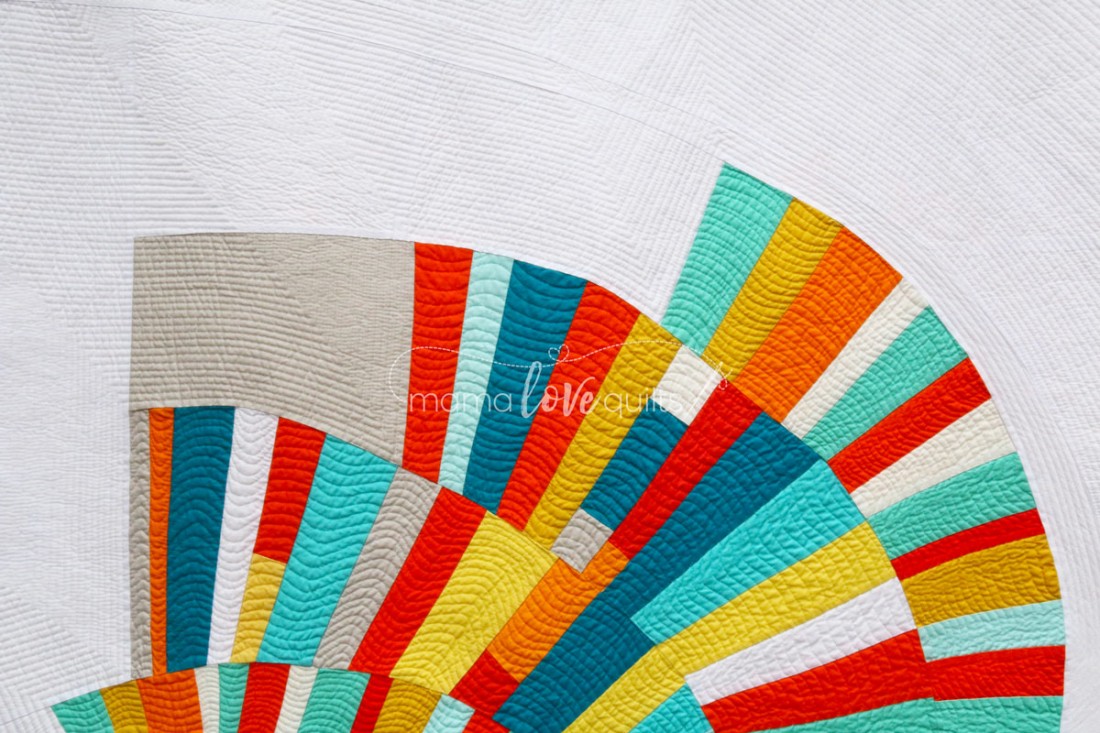 Related: Want an Easy and Effective Quilting Design?
I was stumped for which fabric to use for the binding. I debated between going the subtle route by using  the same fabric as the background, a scrappy binding of the same fabrics as the wedges, or a black and white stripe.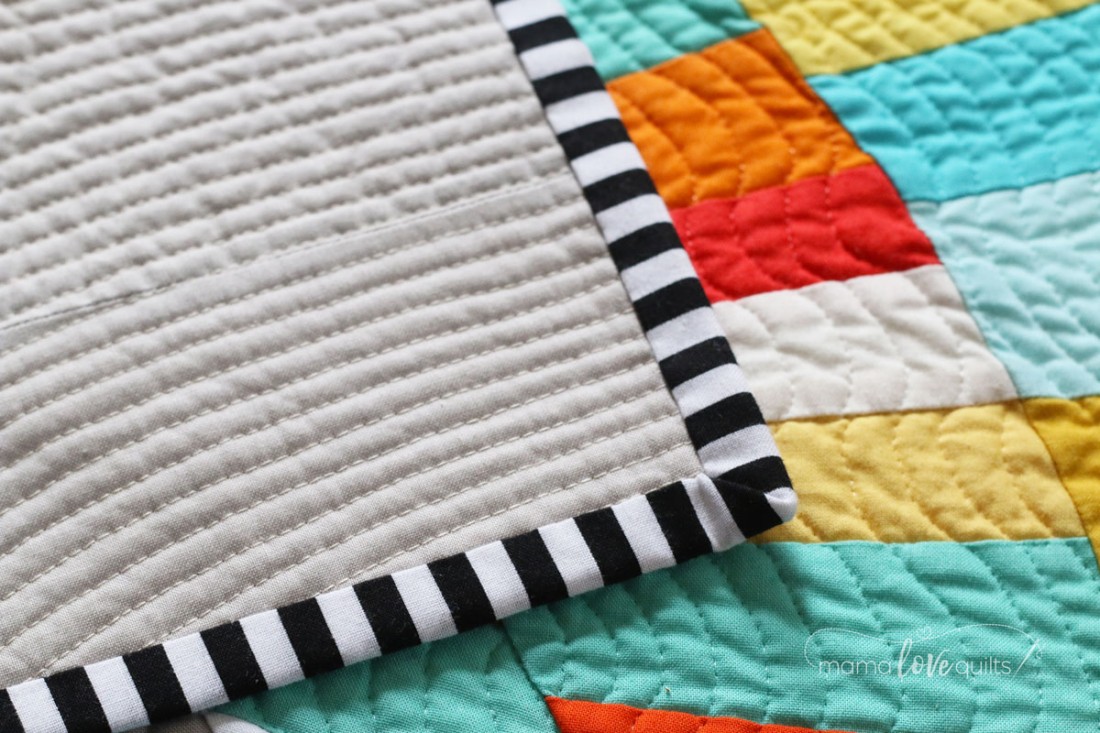 I went with the black and white stripes. I love how it contrasts with the white background and the wedges.
So in the end, it took having a deadline and public accountability to inspire me to turn this UFO into a FO.
What inspires you to focus and finish your UFOs?