Today, I'd like to introduce you to "Red X." I made Red with minimalism in mind. She is "shockingly sparse" – as Gwen Marston says in
Minimal Quiltmaking
– with just three colors: mostly gray and cream, with a touch of red.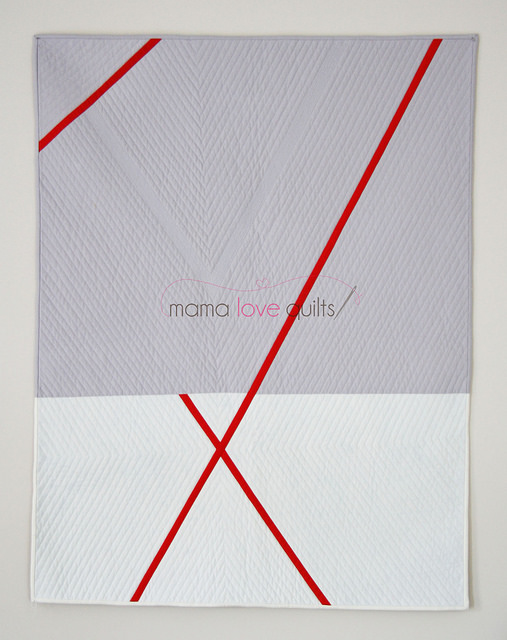 Red was inspired from a block I made for the Improv with Intent challenge. For more on that, see this post
here
.
I made Red using the slice-and-insert technique, inserting a narrow strip of red through a pieced section of gray and cream.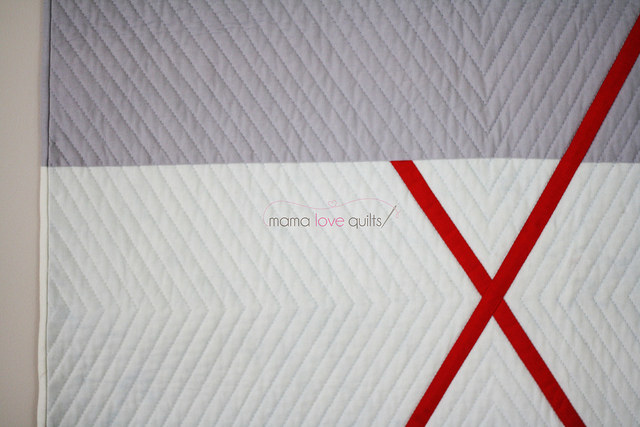 For the quilting, I echoed the X shape and added a bit of matchstick quilting. For more on the quilting, see this previous post here.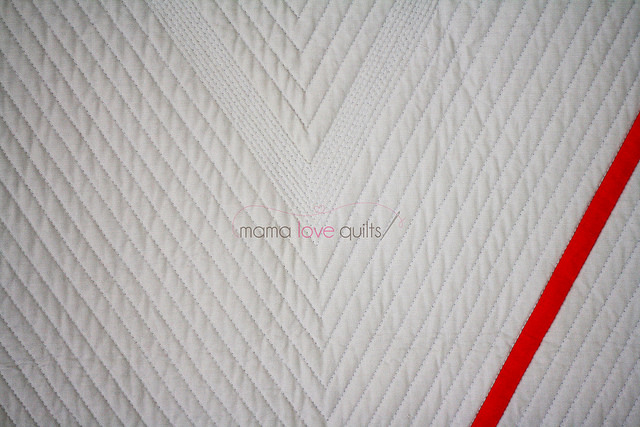 I couldn't decide on whether to use cream or gray for the binding. So I used them both. For a tutorial on how to do matched binding, check out
A Quilter's Table
.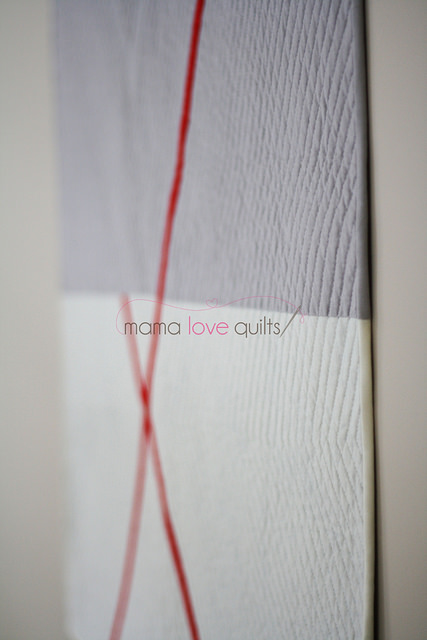 Here's a look at Red from the back. I love the contrast of the gray thread on the black fabric.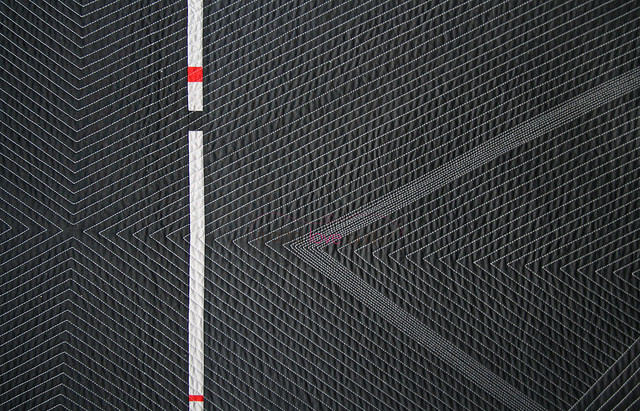 At 31″ by 40″, Red makes a nice sized wall quilt. Now to find the right wall for her to live…
Linking to Finish It Up Friday and Confessions of a Fabric Addict!