Last week, I shared with you my progress on a paper bag challenge my guild posed to members. You can read more about the challenge and process here.
I took the paper bag challenge literally. I cut the fabrics, put the pieces in a paper bag, gave it a good shake and sewed together whatever pieces I pulled out.
Here's the finished product: a modern, improvisational quilt.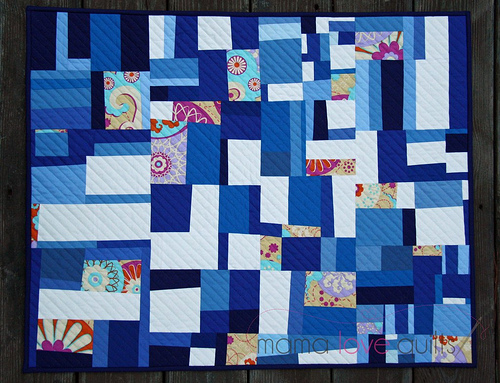 She measures 24″ by 30″ and I'm calling her, "Blue Orchid," for the abstract purple flowers set in a field of blue.