My goal this weekend was to finish my bias tape quilt. And here it is!
I'd like to introduce you to Lucky Arches, named after the Might Lucky Quilting Club that gave me a reason to explore working with bias tape in my quilt making.
Related: 3 Quilts that Will Actually Make You Want Bias Tape
In making this quilt, I learned 4 things.
1. Temporary adhesive is a must.
I can't imagine working with bias tape without Wonder Tape. It really is a wonder – no sticky residue and great hold power, but yet easy to remove if you need to reposition the bias tape. I highly recommend it!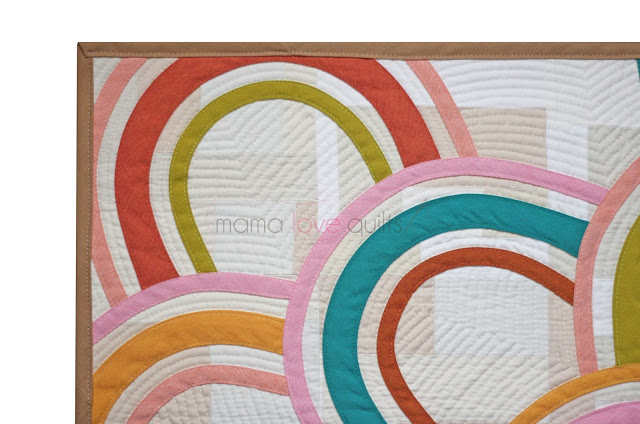 2. Narrow bias tape is easier to work with than wide bias tape.
In my quilt, I experimented with using two widths of bias tape – the 1″ and the 1/2″. I had a much easier time getting the narrower tape to bend into curves.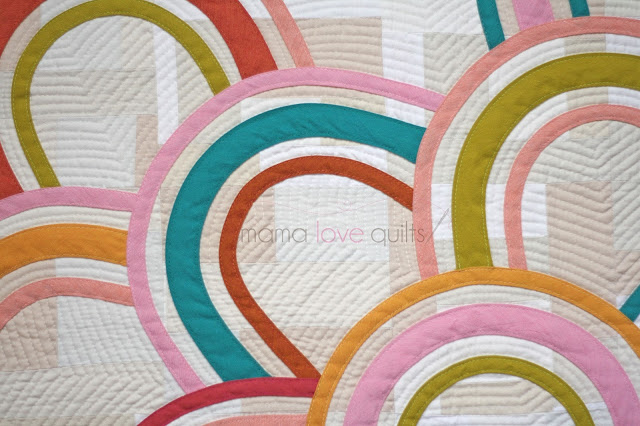 3. Use something to help guide placement of the bias tape.
To help guide the shape and placement of my arches, I turned a bowl upside down on the background fabric and used it a mold to shape the curves. Another strategy is to use an erasable fabric marker to draw lines as guides on the background fabric.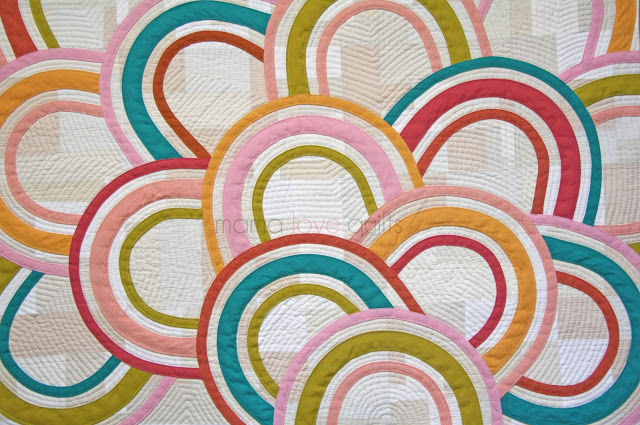 4. Make sure the background fabric is laying flat when applying the bias tape. 
After I adhered the bias tape to the background, I noticed that there was a bit of a puff to the background fabric. Somehow the background fabric had bubbled while I was applying the bias tape. Thankfully, the puff disappeared with quilting. Next time, I'll try to avoid the puff by taping the background fabric to my table with painter's tape to make sure the fabric doesn't shift as I apply the bias tape.
I know these tips will help me the next time I tackle bias tape in quilt making. I hope they are helpful to you too!