One thing I love about teaching is getting to inspire people to make things that they have never tried before. But since I can't be everywhere, teaching through patterns is a great alternative.
My goal through patterns is to provide lots of detail and instructions so that my patterns teach when I can't be by someone's side. My patterns include lots of full-color photos for each step of the construction and assembly of the quilt to walk readers through what each step involves.
While I have published patterns though magazines, I'm starting a new direction by publishing my patterns independently. The first one is The Motley Wheel.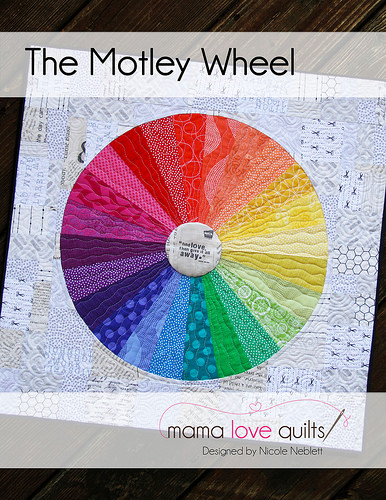 The Motley Wheel is a mini color wheel that would be perfect as color inspiration for a sewing room or as a gift for someone who loves color. The pattern is 16 pages with more than 50 full-color photos to illustrate the step-by-step instructions. I provide lots of detail on the various techniques required to create The Motley Wheel, including sewing curves, improvisational piecing and paper piecing.
My patterns also undergo testing before I release them. Testing is an important step in the process as it helps me to discover potential issues and address them before publishing a pattern.
I was fortunate to have The Motley Wheel tested by quilters of great skill and talent.
Debbie of
A Quilter's Table
stitched up this beauty. For more on her testing experience, check out this
post
.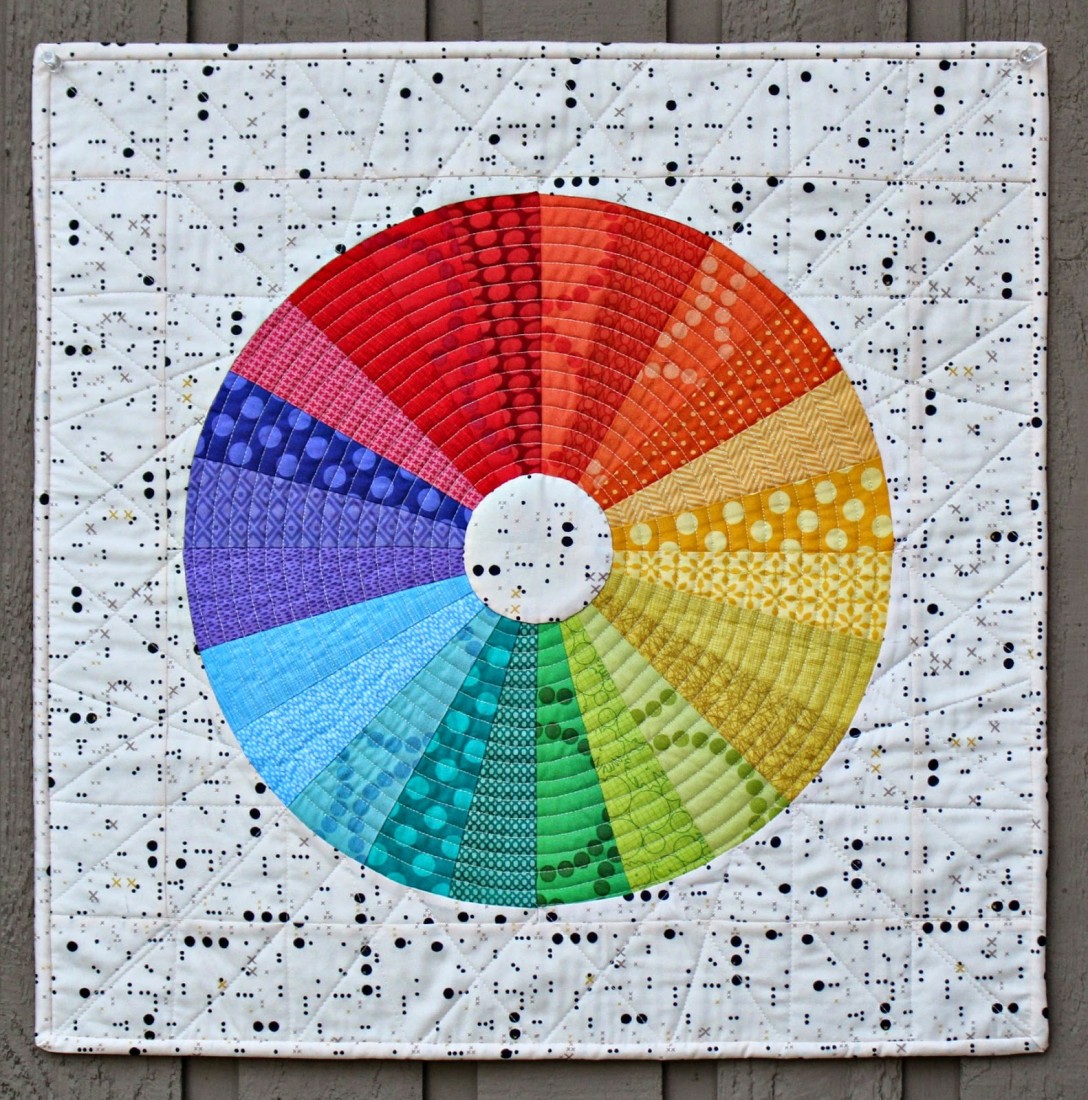 Courtesy of Debbie of A Quilter's Table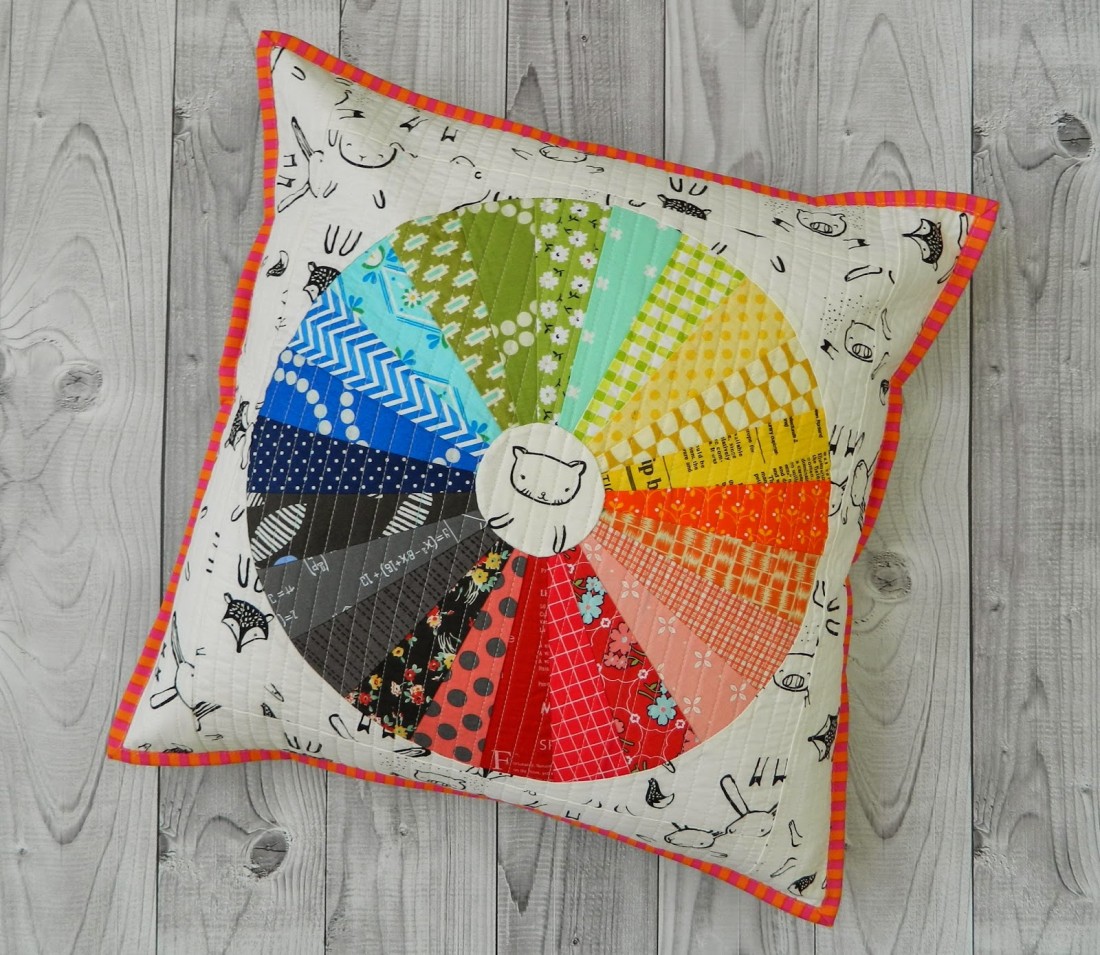 Courtesy of Svetlana of s.o.t.a.k. handmade
Karie of
Two Kwik Quilters
took things in a different direction using a bundle of Cotton & Steel fabrics. It shows that The Motley Wheel doesn't only have to be a rainbow quilt.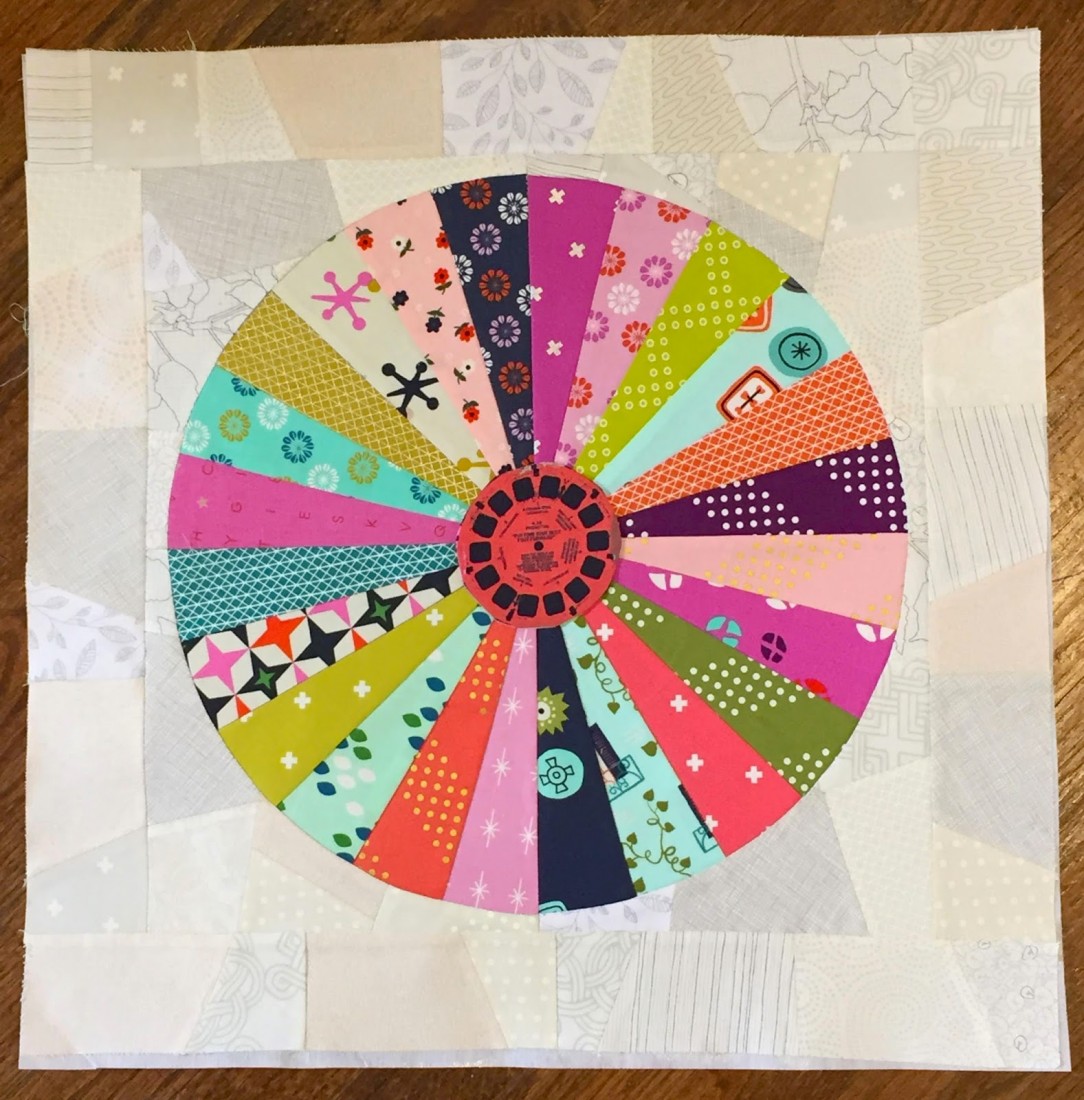 Courtesy of Karie of Two Kwik Quilters
If you have any questions about The Motley Wheel, please feel free to ask. For more on the making of The Motley Wheel, please check out my previous post
here
.
The Motley Wheel is available in my
Etsy shop
.