A year ago, I made this mini color wheel for my partner,
Karie of Two Kwik Quilters
. She said she loves rainbow quilts so I thought a little color wheel would be perfect. For more on the quilt, check out this
post
.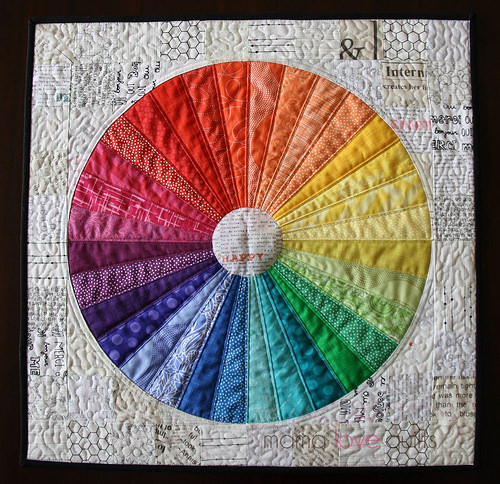 That little quilt got quite a lot of love not just from Karie, but from some folks on Instagram. Some people asked me if a pattern was available. I can now say, "Yes!"
I've written a full-color, step-by-step pattern. I modified the original quilt, reducing the number of spokes from 32 to 24 and changing the background from a regular patchwork to an improv background. The result is The Motley Wheel.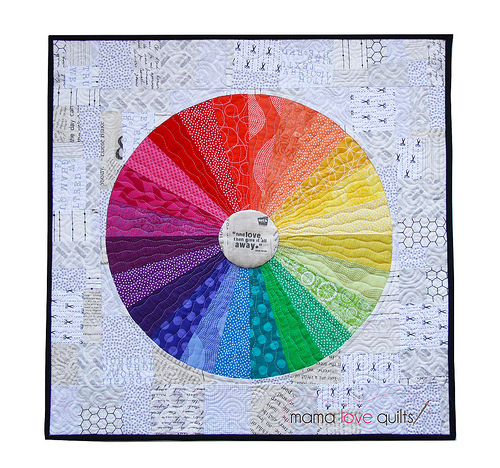 The Motley Wheel is a 20" mini color wheel. The colors flow from red and orange through yellow, green, blue, indigo, violet and back to red. I love the contrast between the colors in the wheel and the low-volume of the background and center.
I had fun deciding what to put in the center. I chose a quote by Clem Snide, "Find love and give it all away." The center fabric is from the Collage collection by Carrie Bloomston.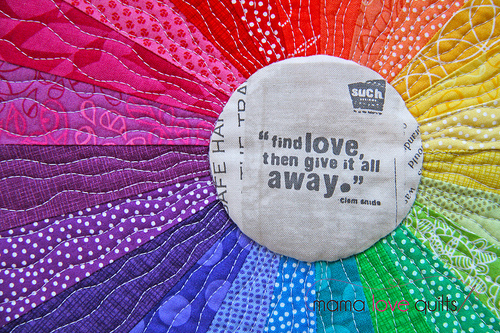 For the quilting, I stitched wavy lines in the wheel and spirals in the background.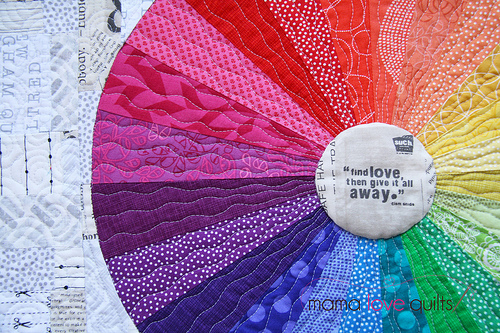 I'm making the final edits to the pattern based on feedback from the testers. Once I'm done, I'll list the pattern in my Etsy shop. Stay tuned!