Deciding on a quilt design is often one of the most challenging parts of a project for me. The project for the Doll Quilt Swap 14 (DQS14) has been no different.
I started with an idea, inspired by a quilt I saw in Quilt Grandeur by Kaffe Fassett. I miniaturized the pattern and tested a block. I came up with this.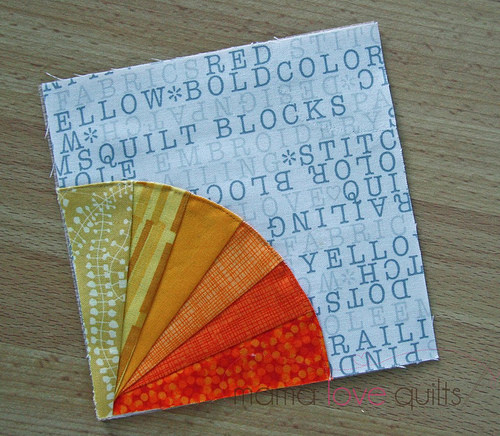 I liked it, but I wanted to try something that involved piecing the fan and the background, rather than appliqueing it onto the background.
I then tried a block from Quilts with a Spin by Becky Goldsmith and Linda Jenkins.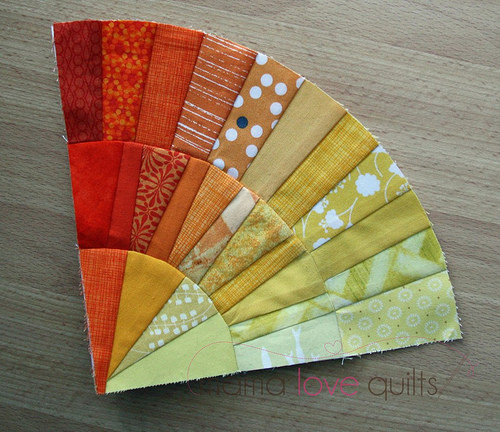 Again, I like how it turned out, but figured that with the deadline quickly approaching, I should go with something that has fewer teeny tiny pieces.
So then I did some playing around in EQ7 and came up with this.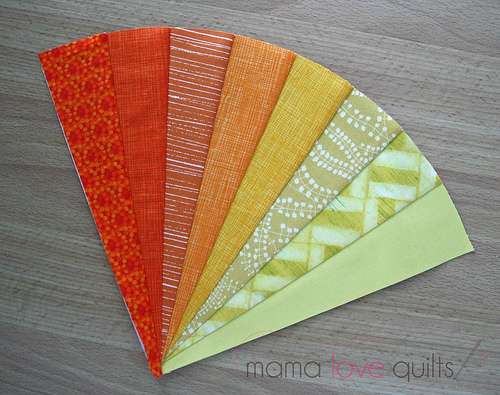 When I finished the fan, I knew that this was it! I like the long, narrow wedges. Plus, the fan doesn't have too many pieces and shouldn't be too difficult to sew to the background.
The third time's a charm, right?!?
I'm hoping my partner will agree.
Now for the rest of the rainbow…