I'd like to introduce you to Sunset.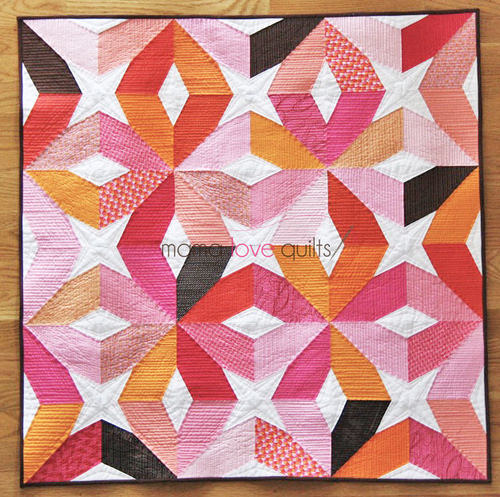 She's my entry in Blogger's Quilt Festival.
Sunset made an appearance in the Modern Patchwork Summer 2014 issue.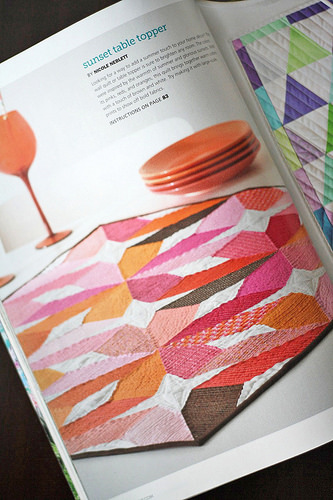 She measures 36″ by 36″ and is paper pieced with my favorite pinks, reds, and oranges, and a little bit of dark brown. I quilted her with back-and-forth straight lines to give her lots of texture.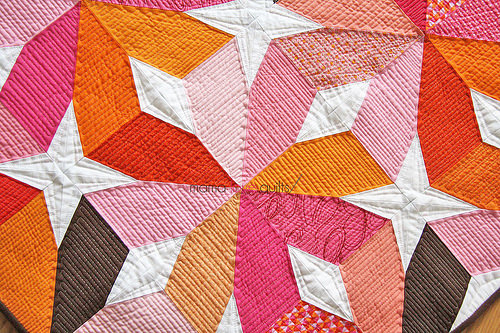 I'm entering her in the Original Design category. There are lots of fabulous quilts there. Go on and have a look!