Have you been following the Sew Mama Sew series on the Lucky Spool's Essential Guide to Modern Quilt Making? Sew Mama Sew is featuring excerpts from chapters in the book. The latest excerpt is of Jacquie Gering's chapter on the alternative grid.
I love the book.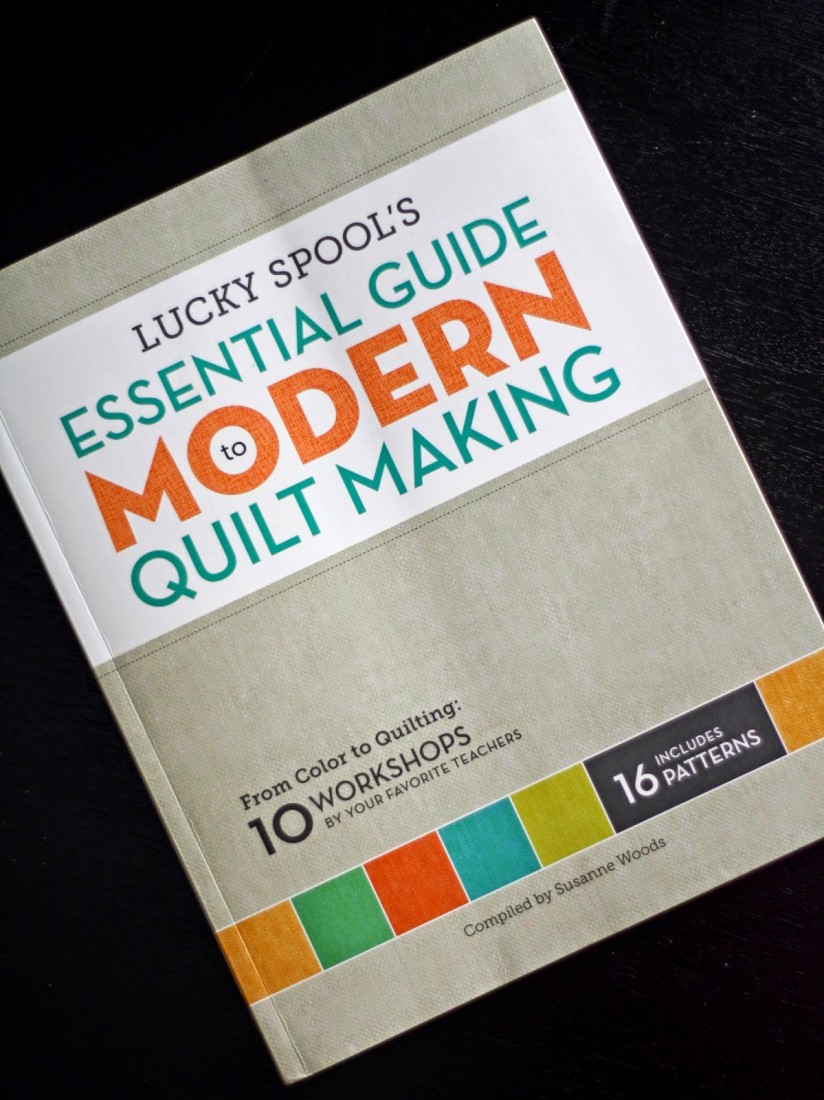 And not just because one of my quilts is on page 178!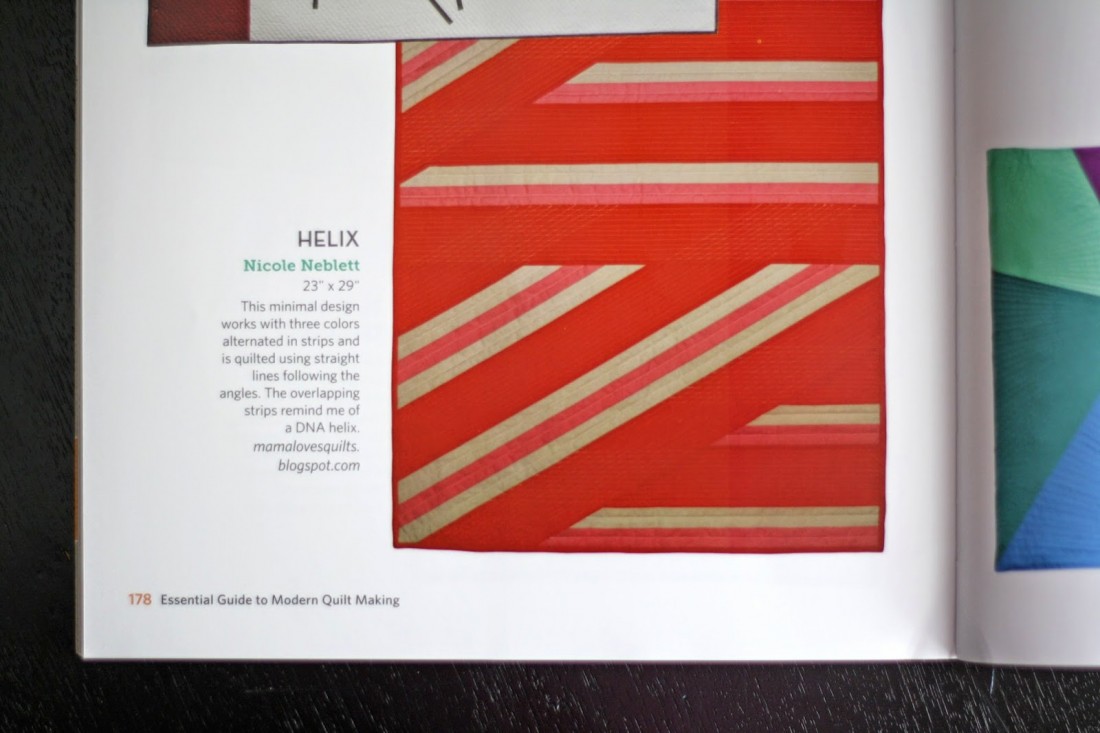 It's a great book filled with information on the different types of modern quilting. The book is divided into workshops. Each workshop is designed to help you learn new skills, from using color in your quilt to machine quilting.
At the end is a section called, "A Study of Modern Quilts," which is where you'll find my quilt, Helix. Check it out – Amazon will give you a peek inside!