This Christmas I'm gifting myself a finished Christmas quilt.
This quilt has been a year in the making. I started it a few days before Christmas last year. I know I was a bit ambitious! It sat in my closet for a year, waiting for the season.
Yesterday I loaded it up on Gammy and went to work.
I had plans for an elaborate quilting design, with a back-and-forth design in the cream logs and a loopy swirl around the print logs.
In the end, I reasoned with myself: "Self, if you really want to get this done for Christmas, keep it simple!"
I opted for a meandering loop. After about 2 1/2 hours, I was done with the quilting.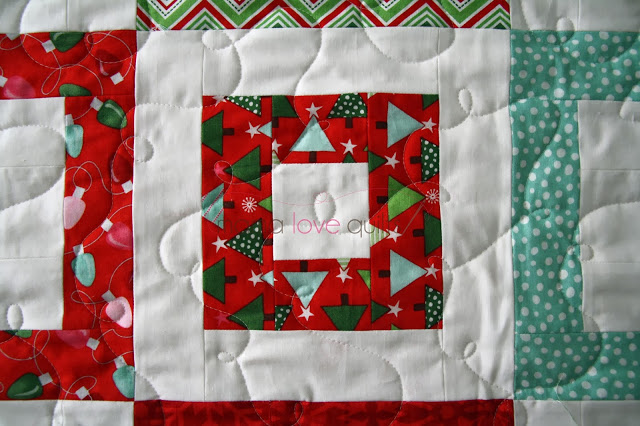 It's now trimmed and waiting for a binding. It is a big quilt, so big that I'm now wishing I had told my husband to get me a magic binding wand when he asked me what I want for Christmas.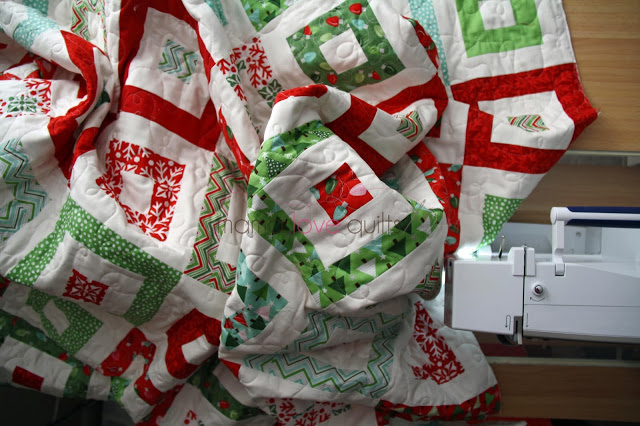 I'm hoping to get this done by tomorrow. There's nothing more that I'd like for Christmas than to curl up with this quilt and relax.