Hello dear reader,
How is the new decade treating you?!? Well, I hope.
I am so thankful to have made it through 2019. As you may have noticed, I haven't blogged in quite a while. Well, I have a very good reason for that: Life!
It all began near the end of 2018 when I resigned from my job. I spent the latter part of 2018 sending out job applications. That carried me in to early 2019, which I spent traveling for job interviews. To make a long story very short, I got a job offer in Michigan that was too good to turn down.
Last summer, I packed up my family and moved us to the Great Lakes State. I spent the rest of 2019 settling into the new home, new job, and new schools for my girls.
Well, dear reader, it's been about 6 months of transition and I can truly say that I love my new job. I miss friends in North Carolina, but I'm so happy that I took the job offer. And just in time for the new decade!
Now that 2020 is here, I feel like I can take a deep breath and dive into some sewing. First up is a long overdue project that's been waiting for some attention. It's a memory quilt that I volunteered to make for a young girl who lost her mother way too soon.  The family gave me some of the mother's clothes and I added some of my own fabric.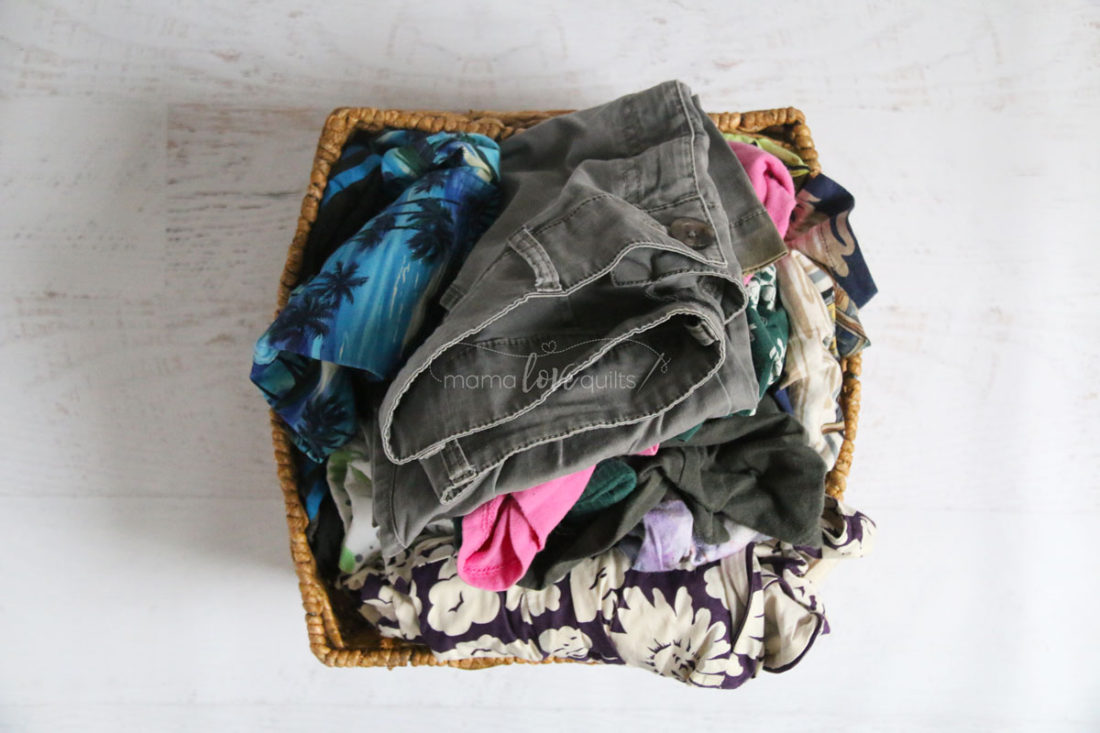 I used the "Baby" quilt pattern from the Wise Craft Quilts book by Blair Stocker.
The most challenging part of the pattern for me was figuring out the placement of the squares to maximize the contrast. To make things easier, I used solids in creams and off-whites as the background fabrics to give a strong contrast with the fabrics from the clothes. I also added in some of my own print fabrics to supplement the clothing fabrics.
Before I started quilting, I made a little practice swatch, just to remind myself of how to quilt since it's been a while. And you know what, reader? Driving a longarm machine is just like riding a bike!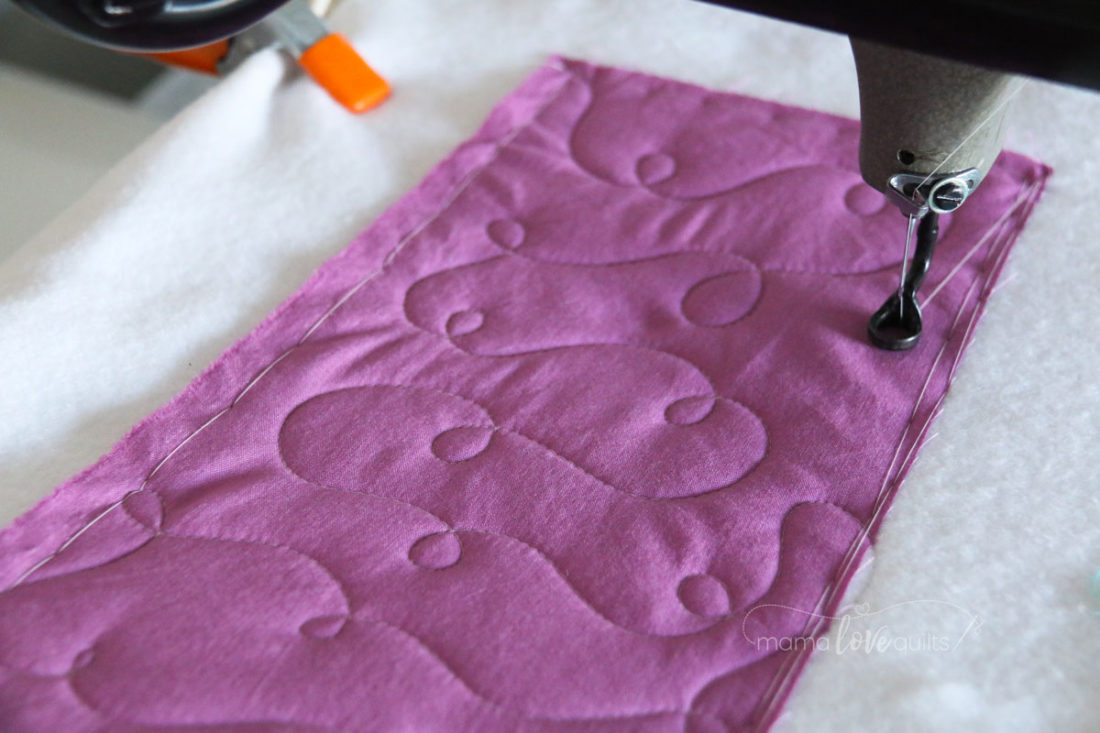 I chose a loopy all-over meander. It's one of my go-to quilting designs mainly because of the speed and ease of the design.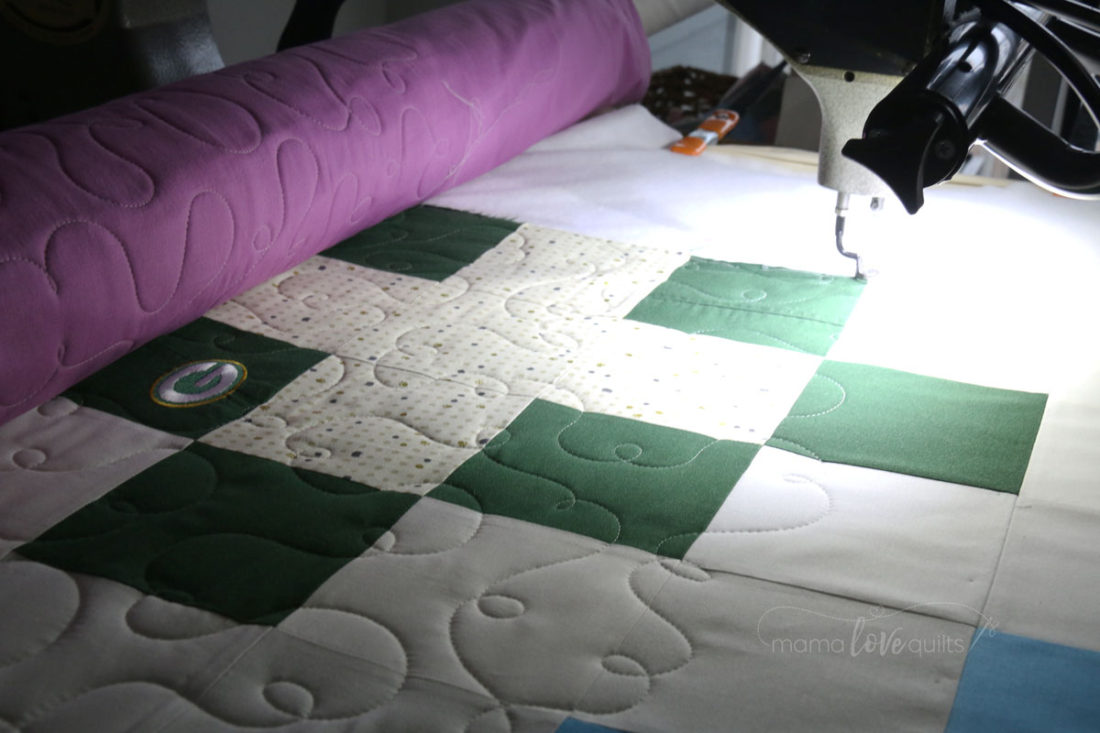 It also gives great texture.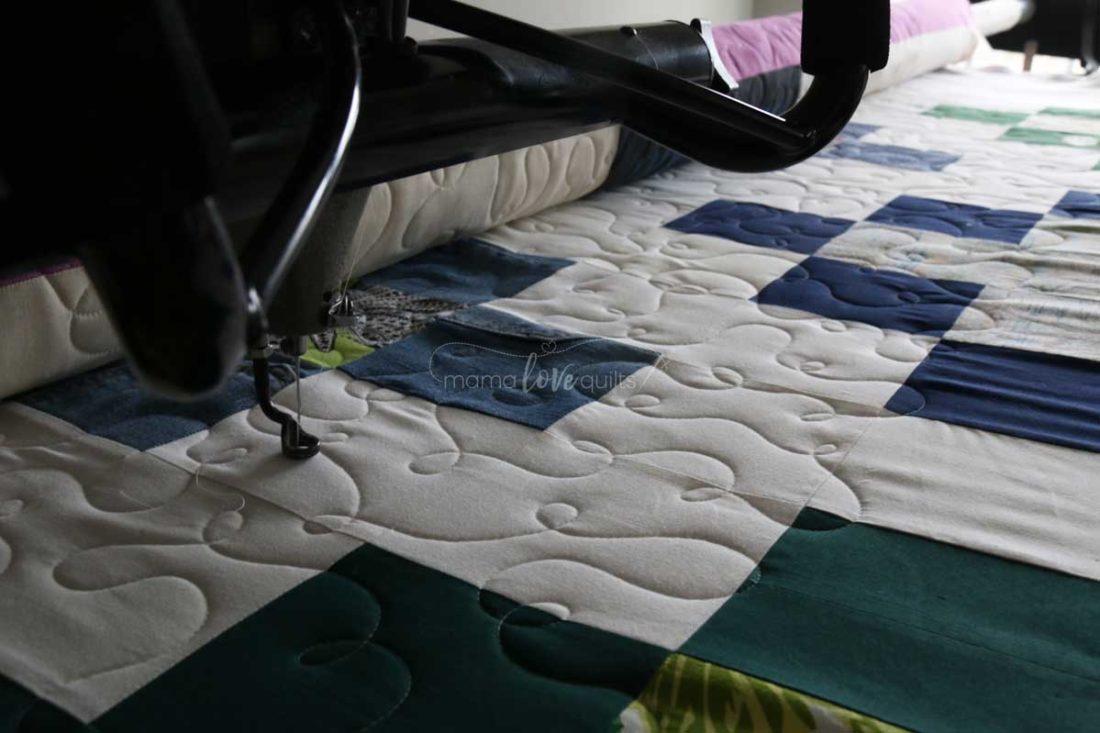 Next up is trimming, binding and then sending it off to its new home.
What's your first project of the new decade?