Hello friends!
Things have been quiet around here, which means that things have been super hectic in real life. For the moment, I'm getting a little break from the hectic pace. What better opportunity than to start a new quilt?
I'll be teaching at the NC Quilt Symposium in May in Raleigh and wanted to have some new samples to show at the class.
One of the classes I'll be teaching is called, "How to Make an Improvisational Quilt."
Here's a peek at my process.
After deciding on the colors and fabrics, I start by sewing pieces together somewhat randomly.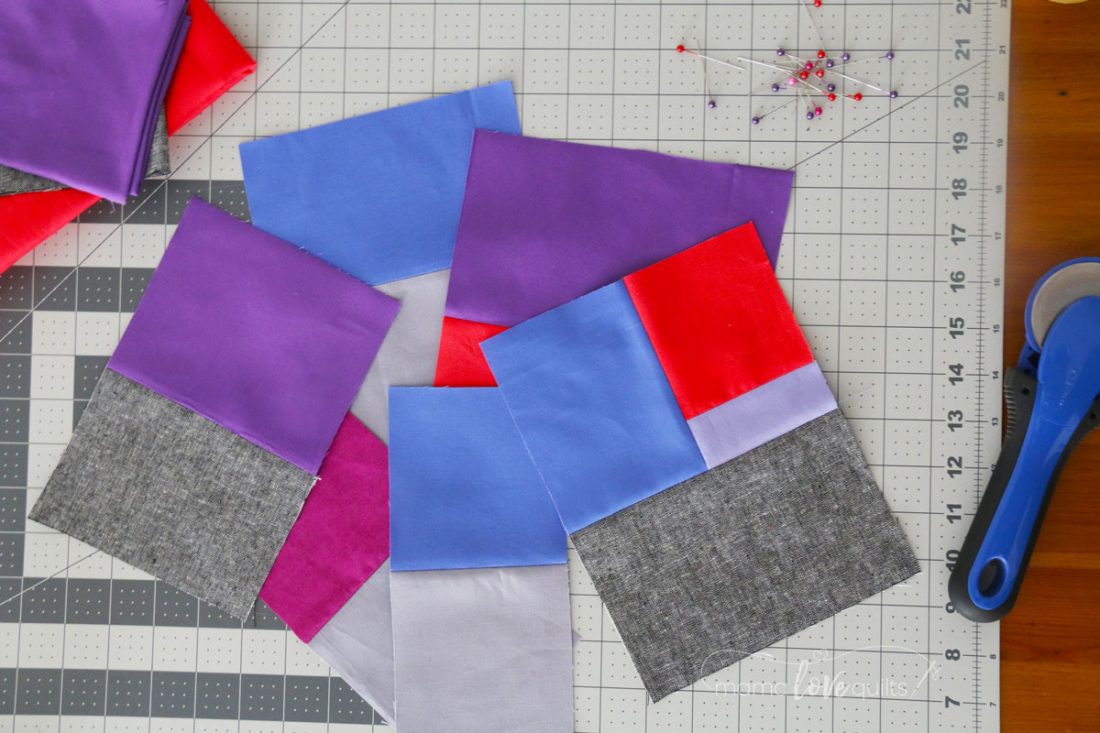 Then I start playing around with the layout, moving the pieces around until I'm satisfied with the look. I add background fabric in the open spaces and sew the pieces together into a panel. Here's my first panel.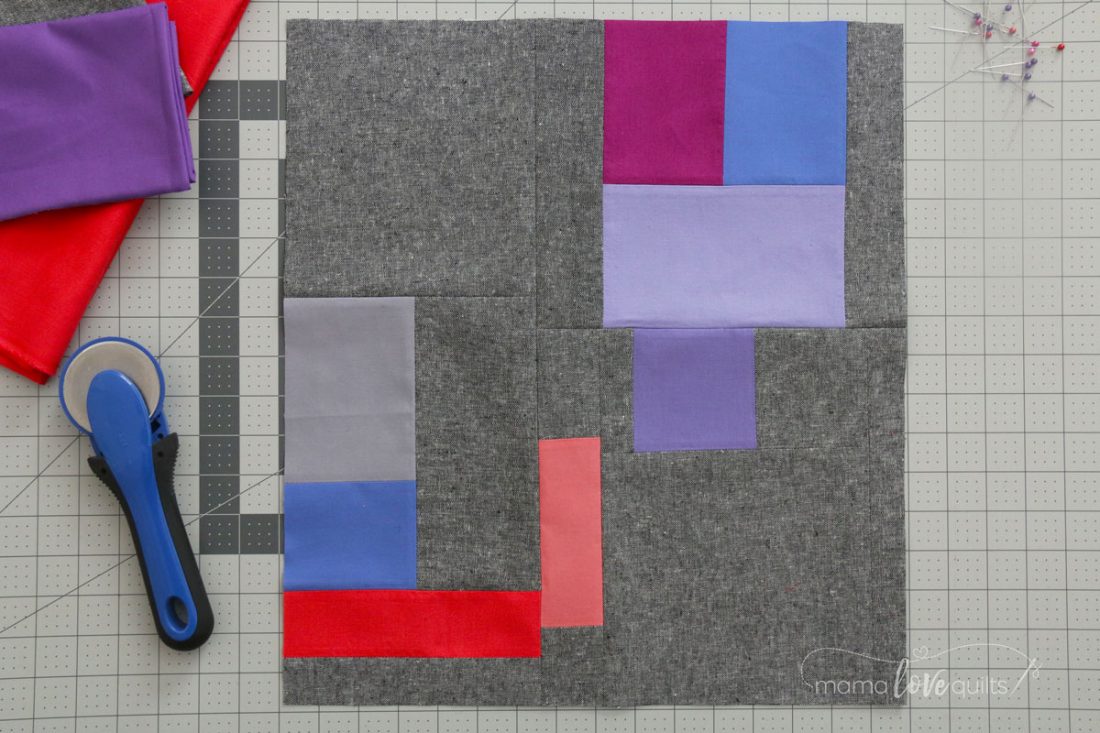 Here's another one.  I'm using a dark background of Essex linen for a change.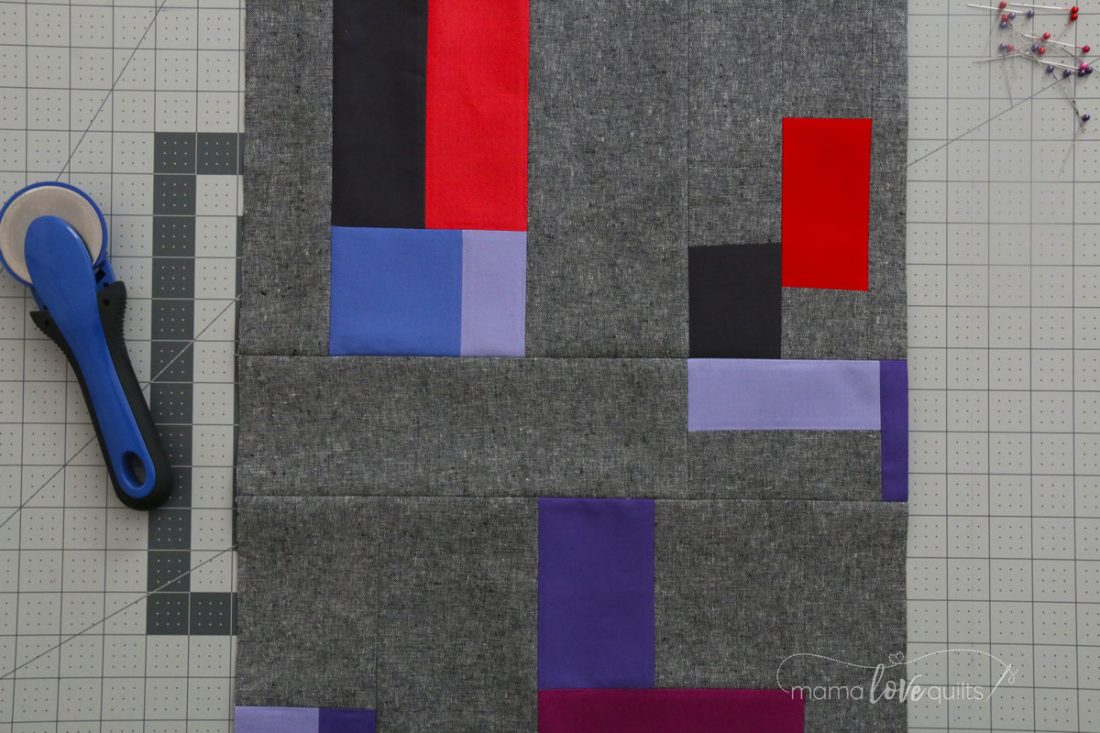 I'm curious about how this quilt will look in the end. That's part of the fun of making improv quilts – you can never quite know what it will look like until it's done!
If you're interested in taking the class, there are still a few open spots available. Registration info is available here.