The beautiful thing about having lots of works in progress is that when you get bored with one, there's always another waiting in the wings.
I've set my denim curves quilt aside for the moment and have been working on a scrap quilt I started last year. If you're like me, you've got scraps overflowing in bins, baskets, boxes and on the floor! In an effort to tame these scraps, I decided to make a simple patchwork quilt. I cut yellow, blue, purple, and neutral colored scraps into 4-inch squares.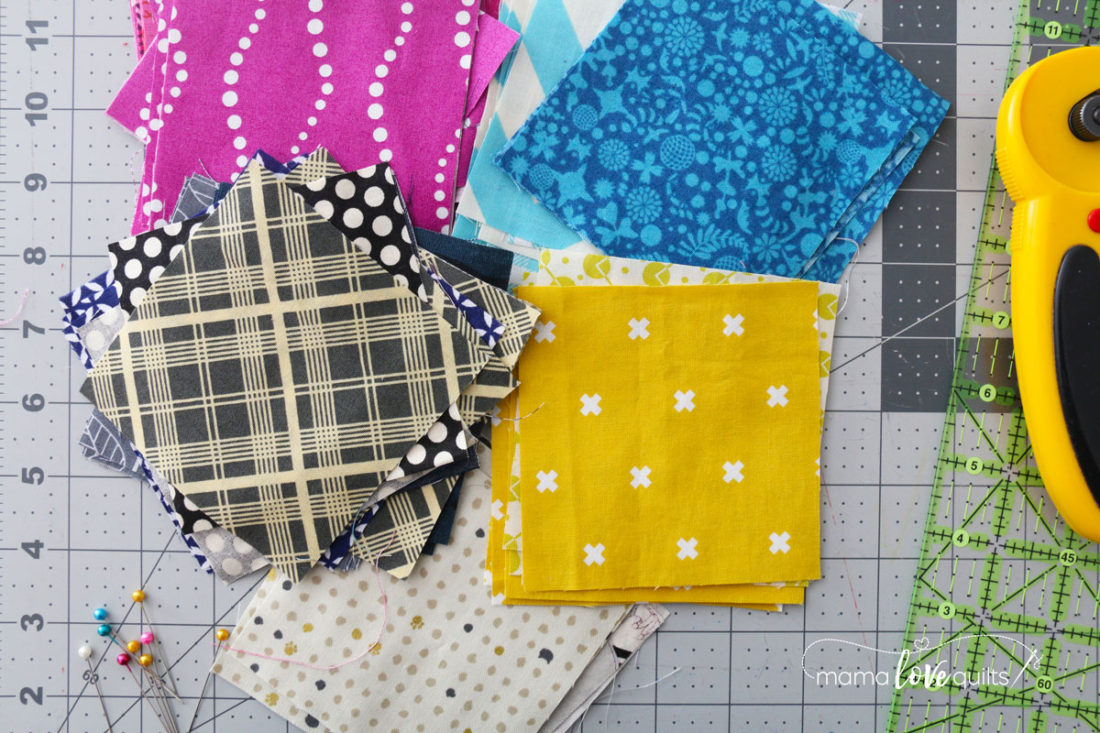 The reason I chose 4″ is because one of my favorite rulers is 4″ by 14″. It's the perfect size. The resulting squares finish at 3 1/2″ – not too small or too large. It's the Golidlocks ruler!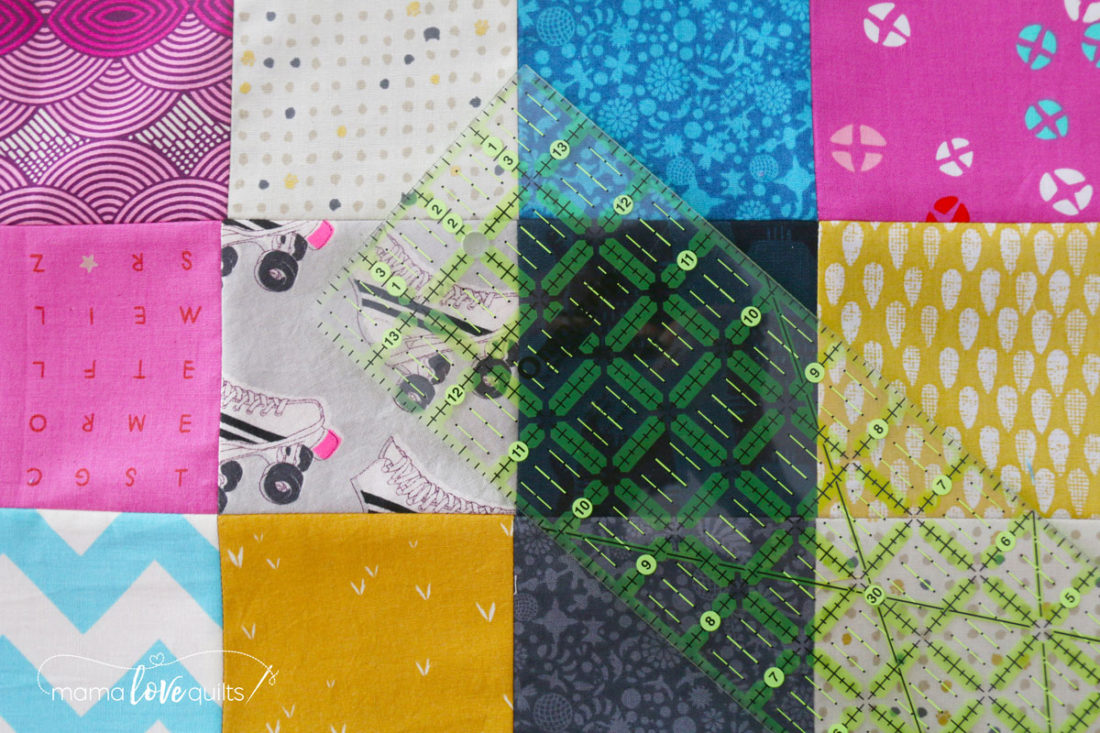 Then I sewed the squares into rows of 4 blocks.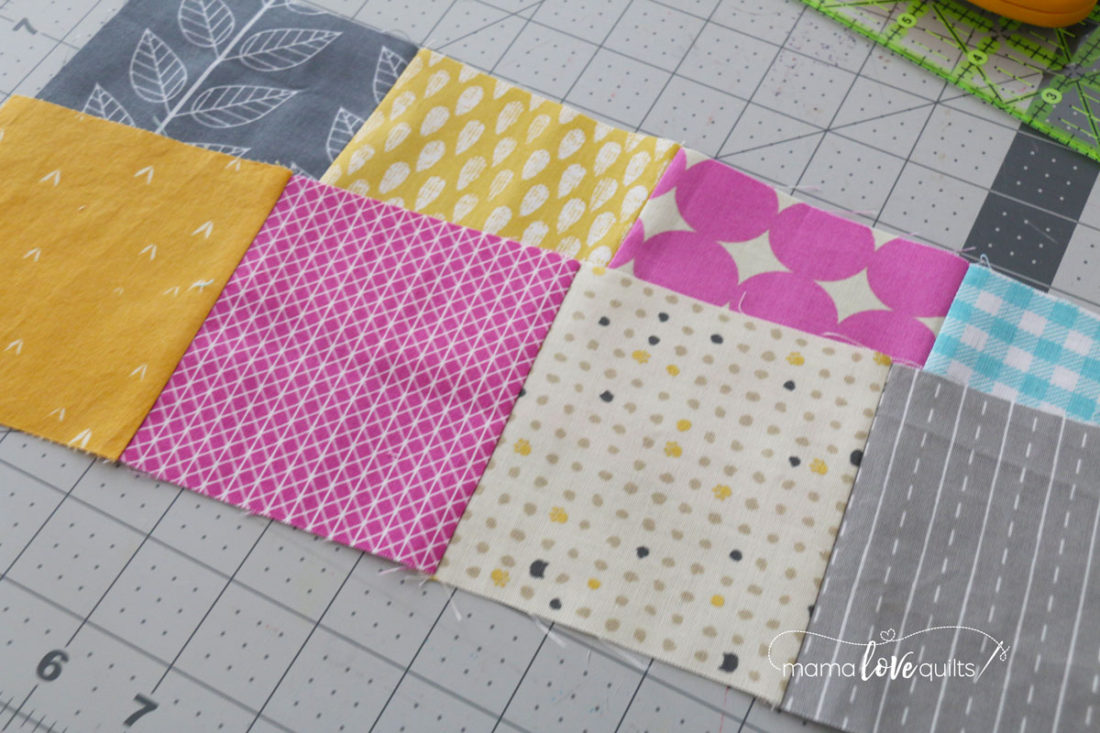 I then sewed 4 rows together to make a block. Simple! Easy! Peasy!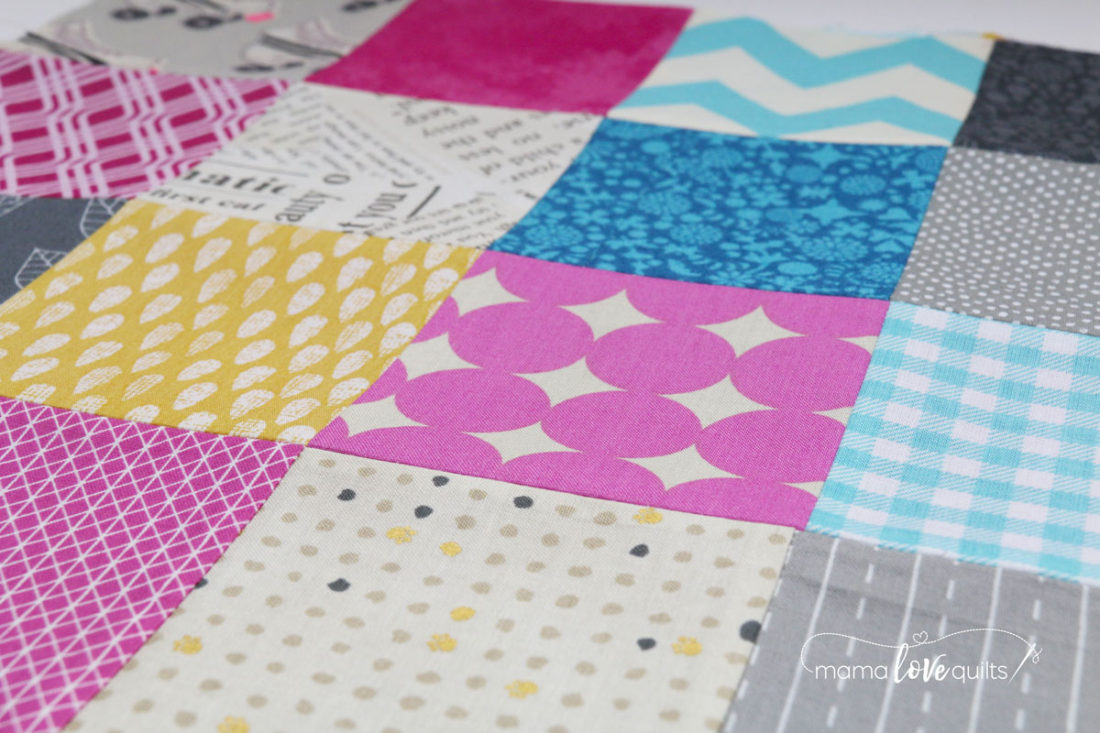 I made 30 blocks and laid them on my design wall.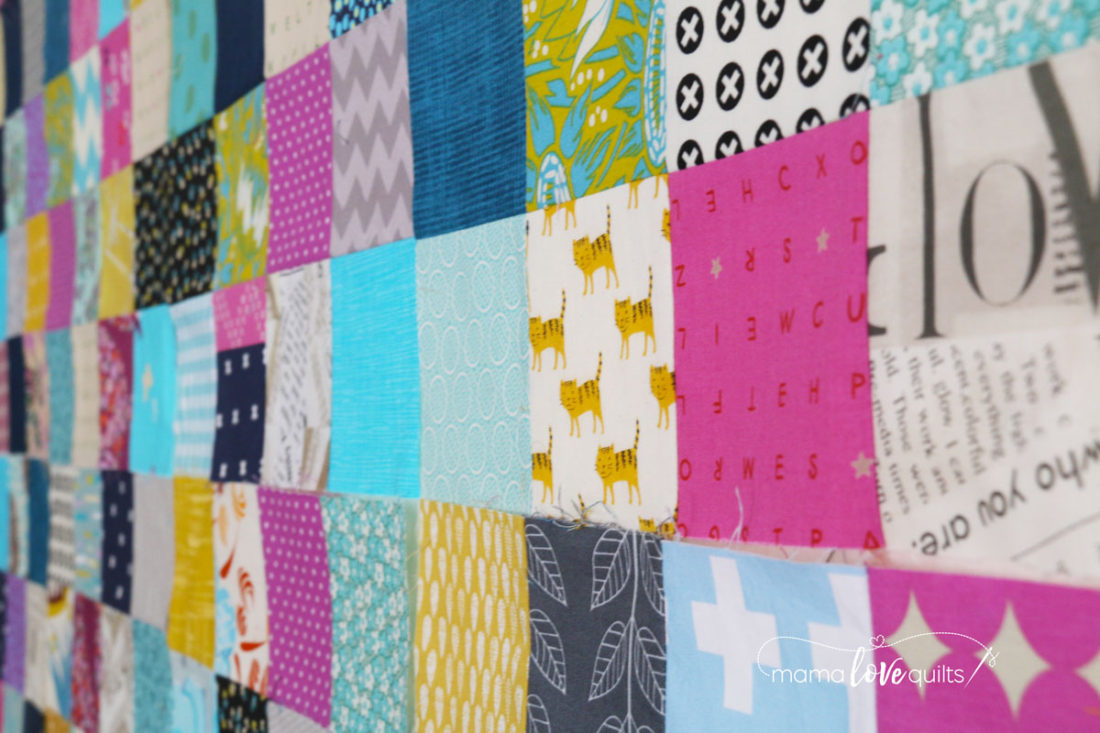 To keep the blocks organized after I decided on the layout, I made a set of labels. Usually I use Post-Its. But they typically fall off or tear. I made this more durable set using a scalloped-edge paper punch, a slot punch, and cardstock paper. And voilà!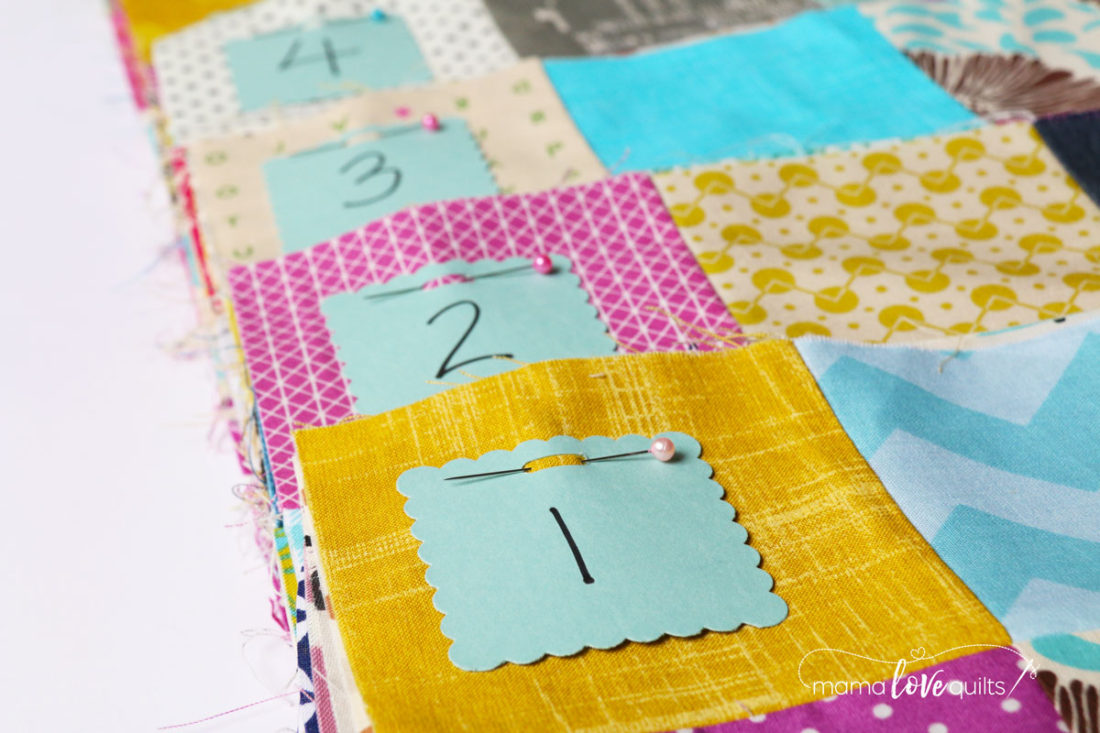 Having the blocks organized made sewing them together easy.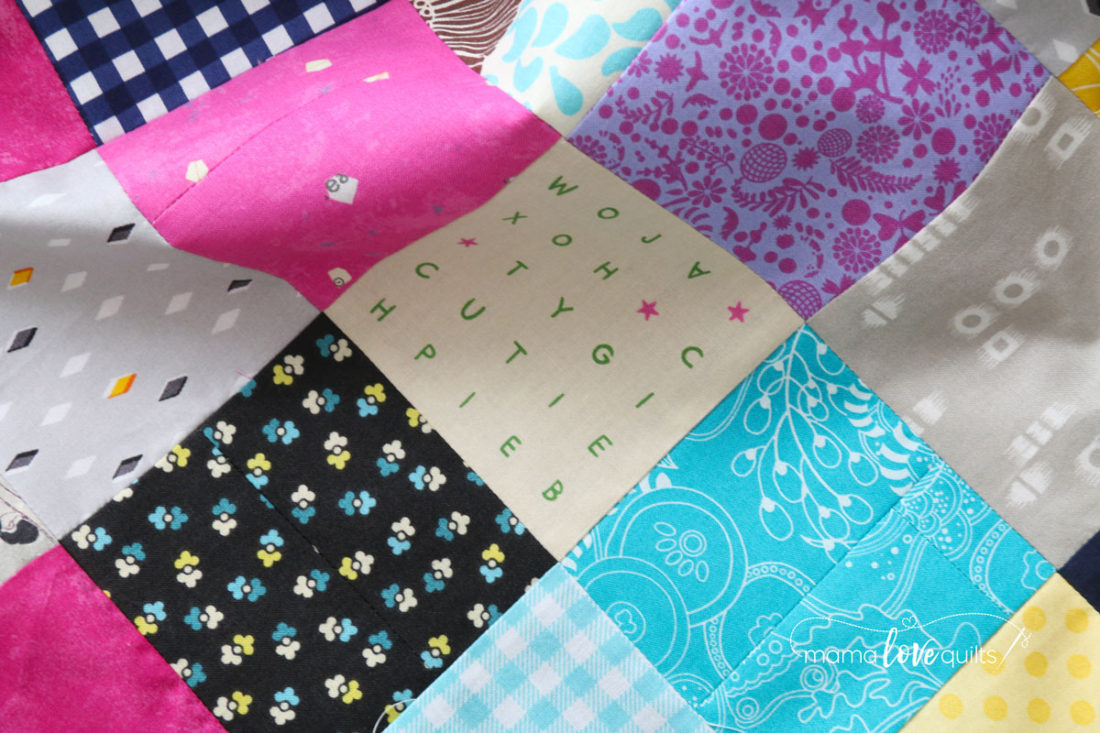 So now, it's on to figure out what to do for the back!
How do you use up our mountains of scrap fabrics?