Most of my stitching time this past week has found me working on my minimalist improv quilt, the one inspired by the slice-and-insert Improv with Intent charity quilt block. In the process, I've had to improvise to deal with a couple of surprises.
First, I noticed that the quilting lines on one side of the quilt were slightly curved. It may be hard to see the curves in this picture, but trust me, they are there!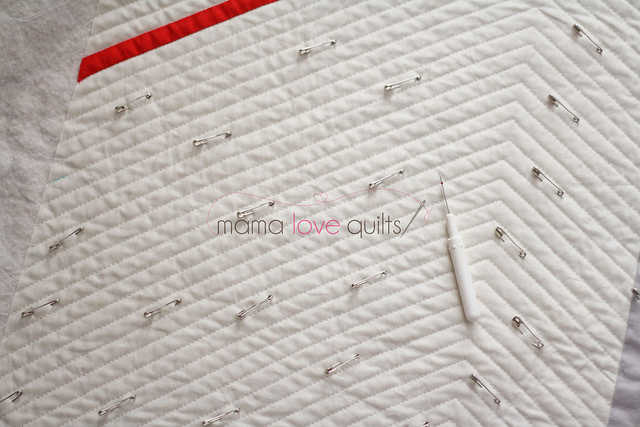 I kept quilting for a while thinking that maybe the curved lines were in my imagination. From some angles they looked straight, but from other angles I could see the slight bend in the lines. If you know me, you know that I like my straight lines to be straight! So I put the pins back in and spent a couple of hours ripping out that curvy stitching. It was a pain. But not as much of a pain as I would have felt every time I looked at those curved lines on my finished quilt!
Second, I had a mishap with a marking tool – it wouldn't erase when it was time. Isn't that every quilter's nightmare?!?
I rubbed quite a bit with water, but in the end, it was a stain remover that got the mark out. I added some matchstick quilting to the affected section. I love the effect!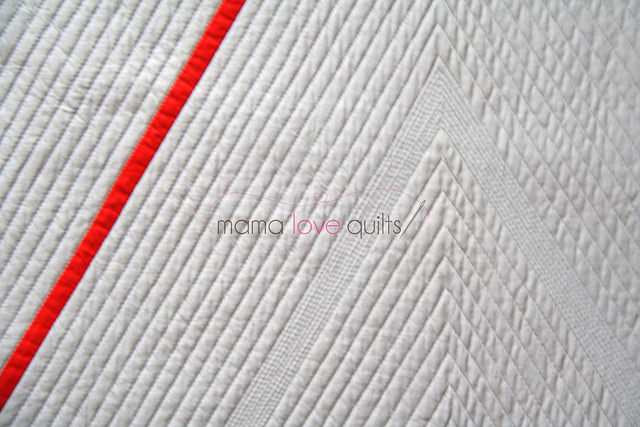 This is the first time that I've done this kind of matchstick quilting in only one area of the quilt. I'm calling it minimal matchstick.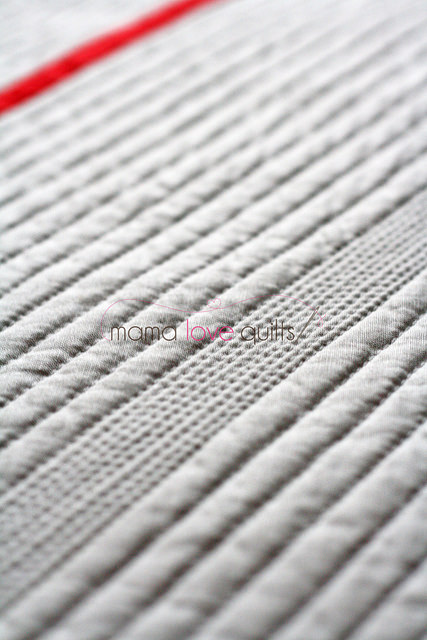 After all that quilting, this quilt needed some blocking. I usually block my quilts by spraying them with water and pinning them in place. This quilt, though, needed some serious cleaning up. So I threw it in the machine on the delicate cycle and laid it out to dry on the floor. That was the first time that I washed a quilt before binding it. I'm guessing it won't be the last!
What about you? How have you had to improvise in your quilt making?
Linking to W.i.P. Wednesday