One of the things I love to do is teach quilting. There's something about sharing my love for quilting and being around other people who are just as fanatical about quilting and fabric that energizes me!
Related: My Teaching Page
A couple of weeks ago, I had the honor of visiting the Sandhills Quilters Guild to teach a workshop and give a lecture/trunk show.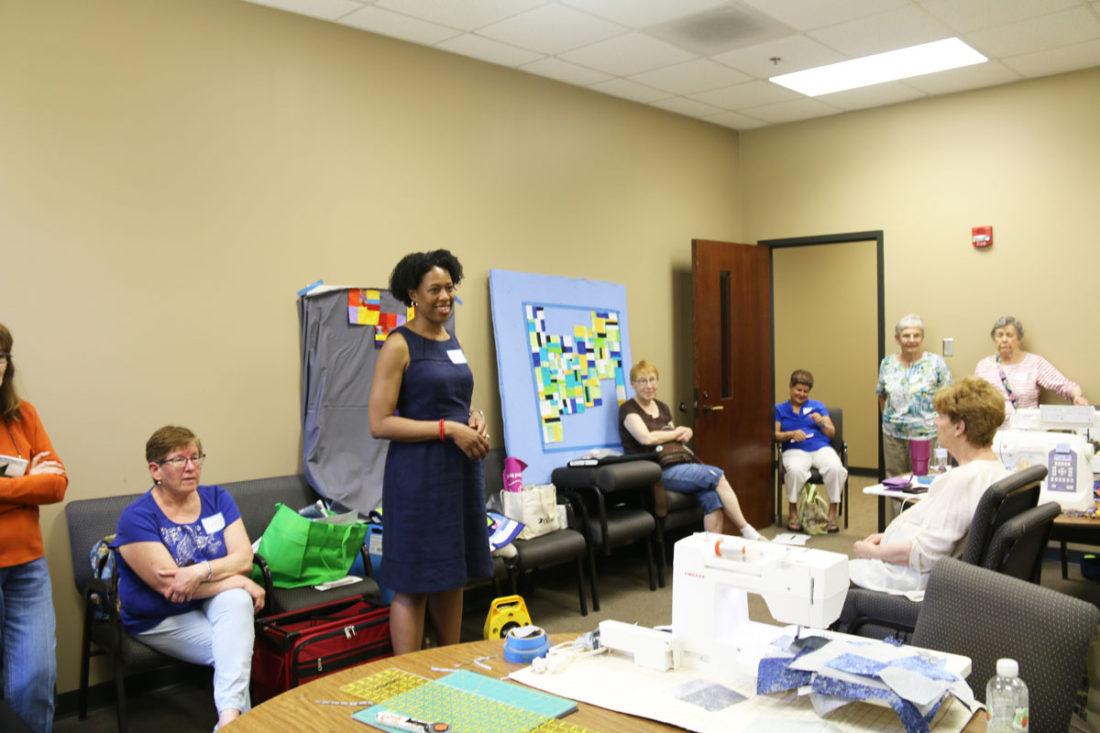 I spent the first day with 15 quilters who brought their enthusiasm for quilting and a willingness to try something new.  I taught my "How to Make a Modern Mystery Quilt." It's an improv workshop, where we use paper bags to take the guesswork out of piecing. We also discuss modern design principles and elements.
Related: Do You Brown Bag It?
Here are a few of the participants laying out their improv units.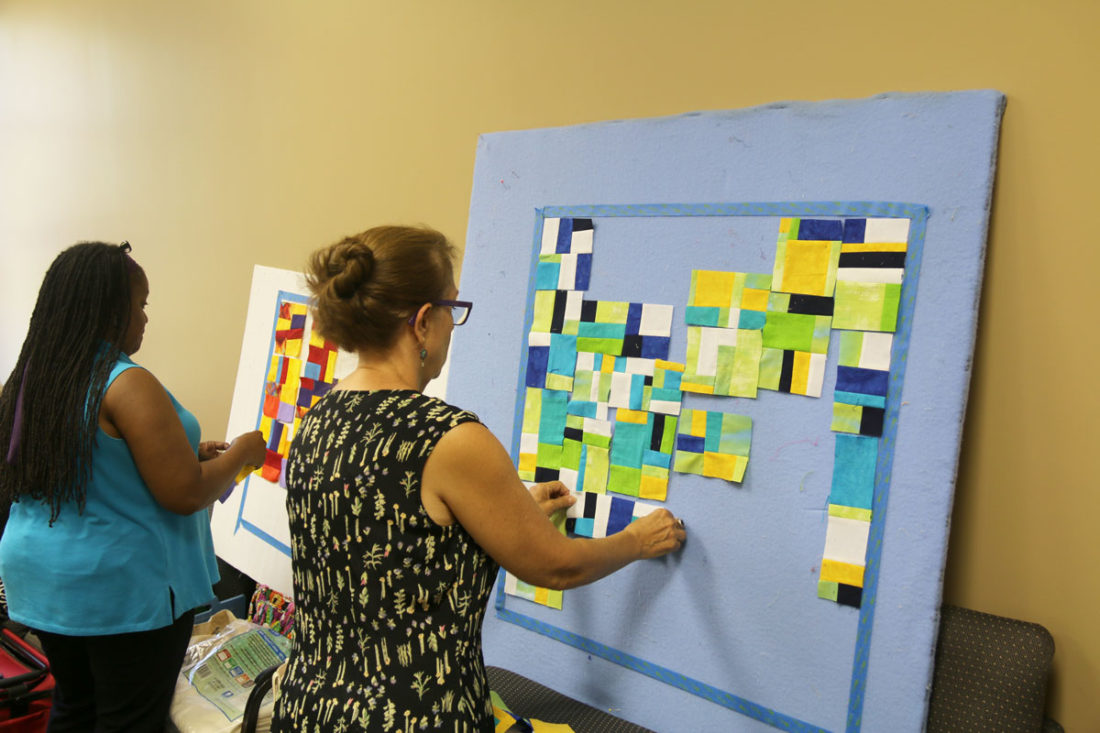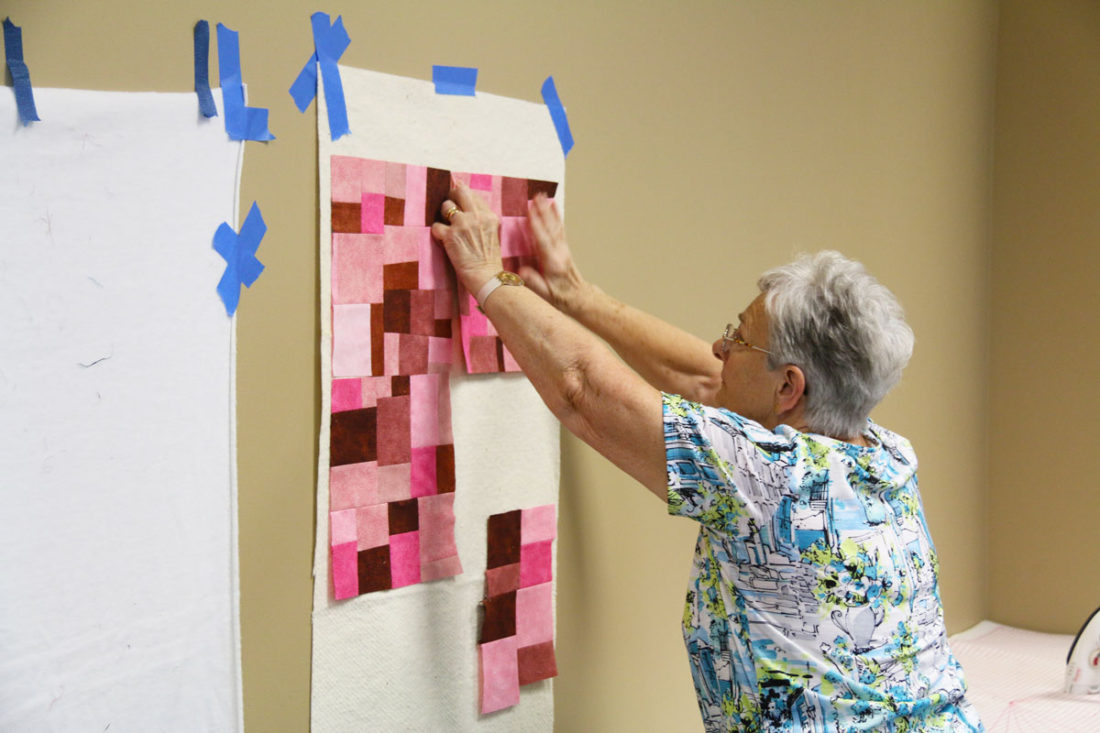 I had fun working with the women and I have a hunch that they had fun too. Here are some of the things that they said on the evaluation forms:
"It allowed me to play and let go of perfection."

"I was not expecting much. I've never been a big fan of modern quilts, but boy did this class change that…It was such a fun class and the instructor made you feel so good about your work."

"Fabric therapy and warm, friendly presentation, professionally presented."
On day two, I gave a lecture/trunk show about my journey to modern quilting. I talked about features of modern quilting, using my quilts as examples. Here I am talking about Anvil Remixed.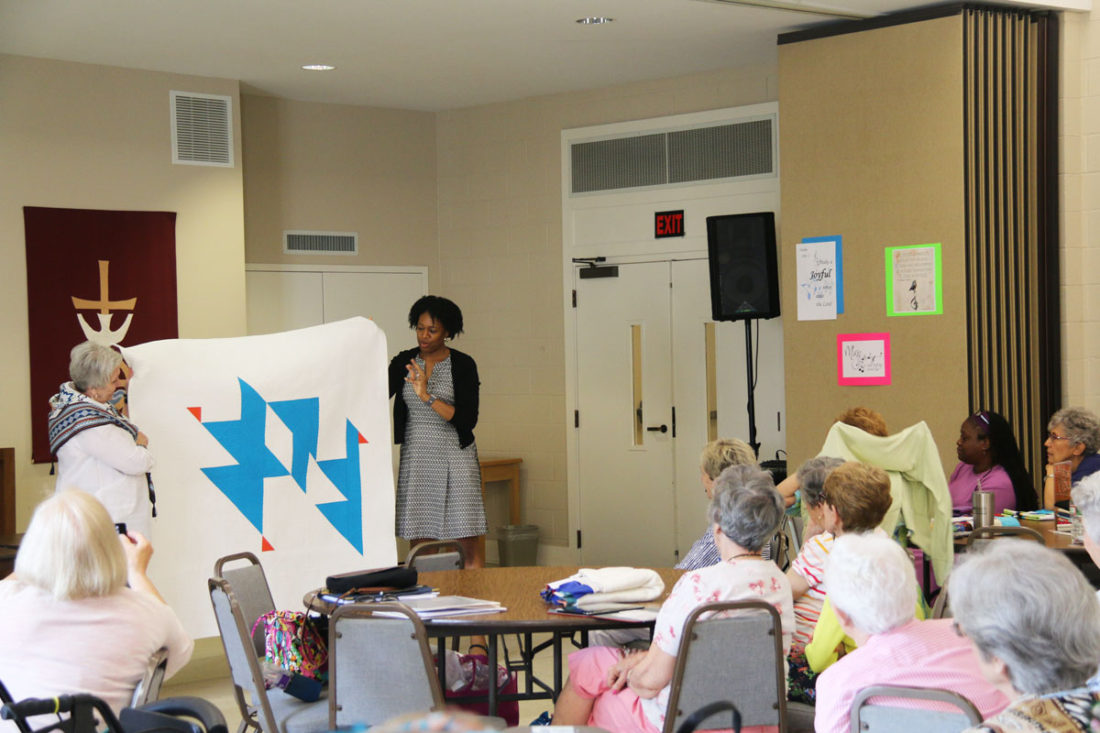 Related: Introducing Anvil Remixed
We ended with show-and-tell by the workshop participants.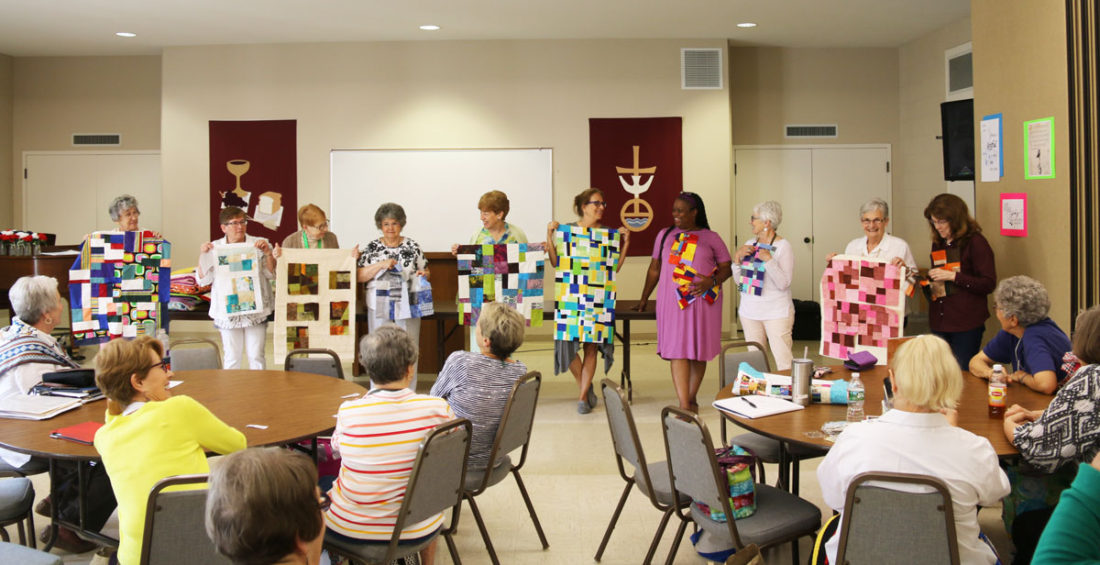 It was so inspiring to see these women create. They were so adventurous to try something new!
If you are ever looking for someone to share knowledge and techniques about modern quilting to a quilting/sewing group, feel free to drop me a line. Teaching modern quilting is truly one of my favorite things to do.