This weekend's snow gave me an opportunity to hunker down at my sewing machine and work on my bias tape quilt.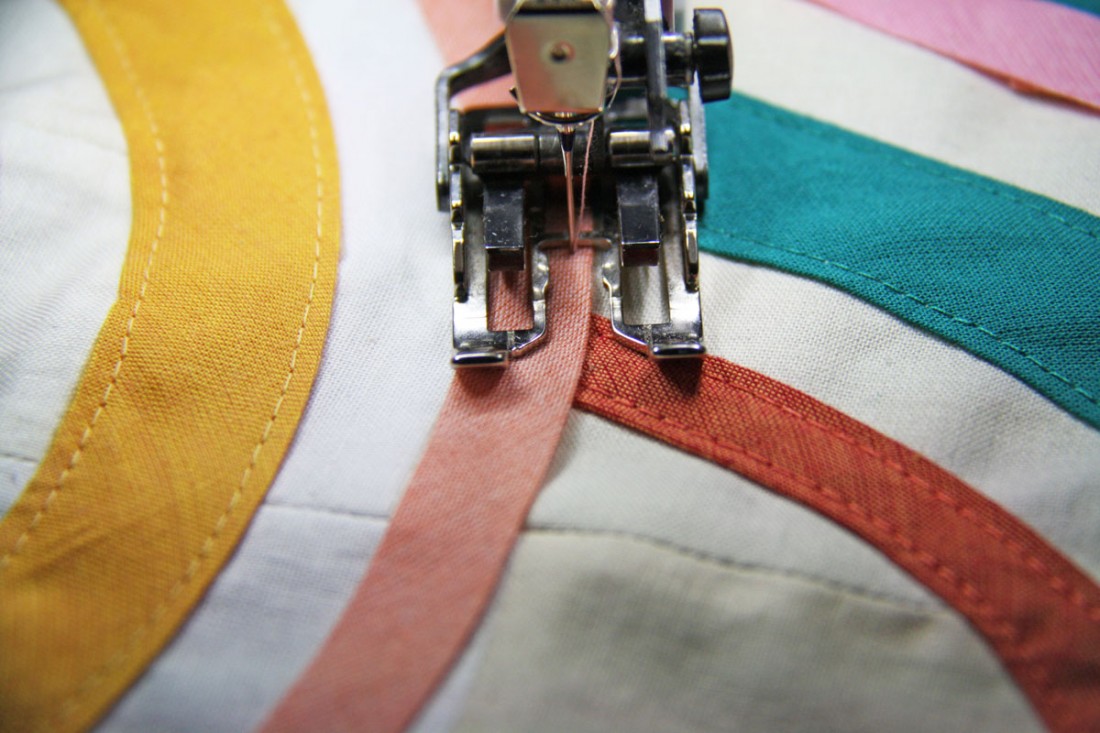 As I worked on the quilt, I started to wonder about what other quilters have made using bias tape. Most of the time bias tape is used in binding a quilt or for the stems of appliqued flowers. But there are modern quilts that feature bias tape as the main design.
Here are three modern bias tape quilts that make my heart flutter!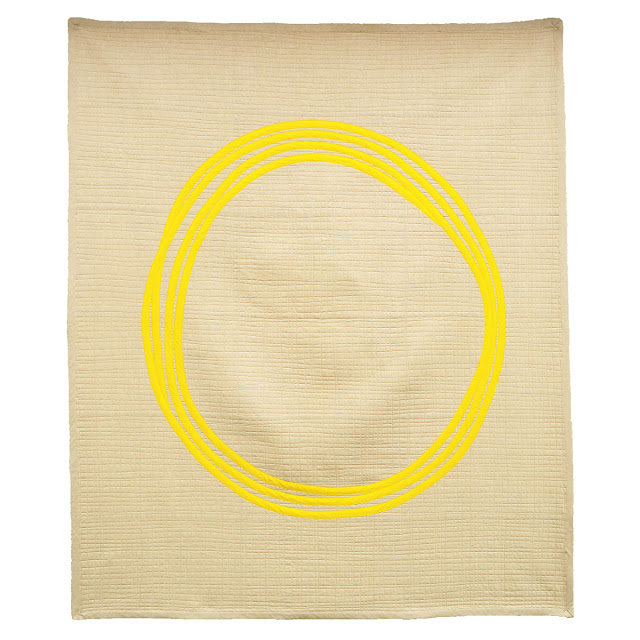 Photo courtesy of Latifah Saafir
In this quilt, the bias tape is placed in overlapping circles that form a big "O". I love everything about this quilt: the minimal design, the randomness of the overlapping circles, the texture of the background stitching, the bright yellow contrasting against the tan background, and of course, the perfect name.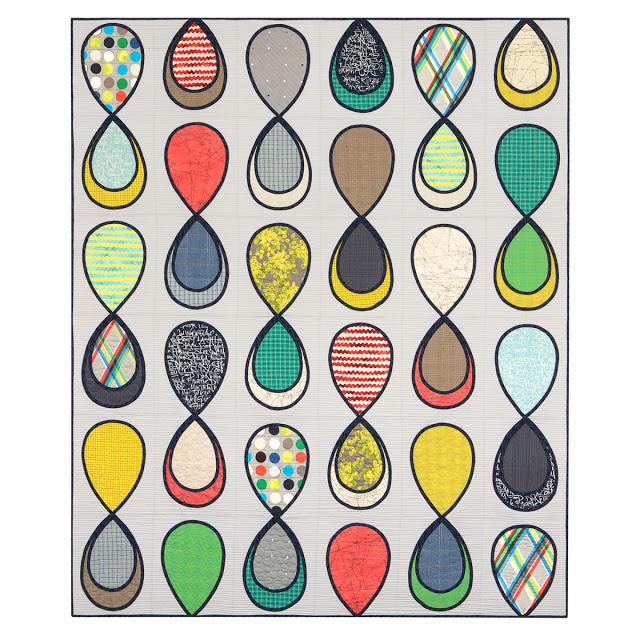 Photo courtesy of Latifah Saafir
With Rocket 88, I love the different fabrics, the balance of the figure eight shapes in a staggered design, the 8's that extend off the edge. In this quilt, the bias tape serves as an outline of the figure 8 shapes. Simply brilliant!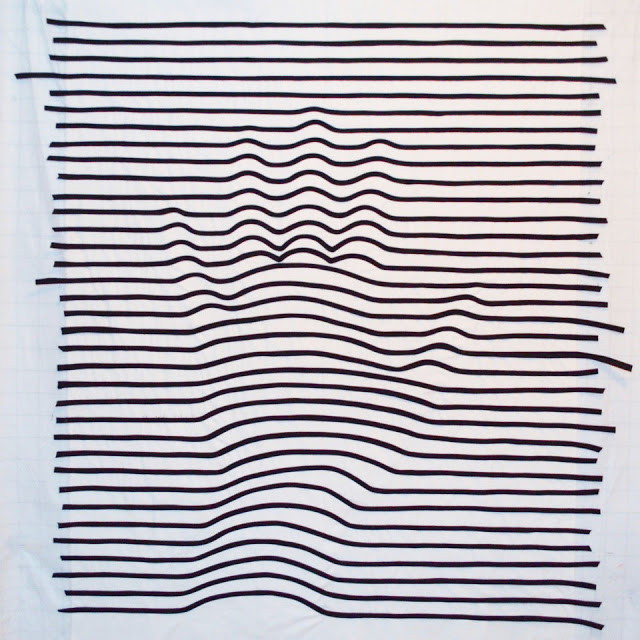 Photo courtesy of Jennifer Johnston
These quilts inspire me to see what else I can do with bias tape. Clearly, bias tape is not just for garments or quilt binding!
What will you make with bias tape?