Last week, I traveled to California to visit a friend. While I was there I contacted Sherri Lynn Wood from Daintytime to see if I could stop by her studio and hang out for a bit. Would you believe she said, "Yes!"?
Since the workshop I took with her a couple of years ago, our paths have crossed every now and then and I've continued to be a big fan of her work.
Related: Getting My Curve On
So, when she said "Yes, come on over", I wasted no time in finding my way to her studio! Now, how gracious was she to let me interrupt her day and just pop on over?
When I walked into the studio, I gasped when I saw this strikingly beautiful work of art on the wall. Just look at the colors! And those little circles are mirrors!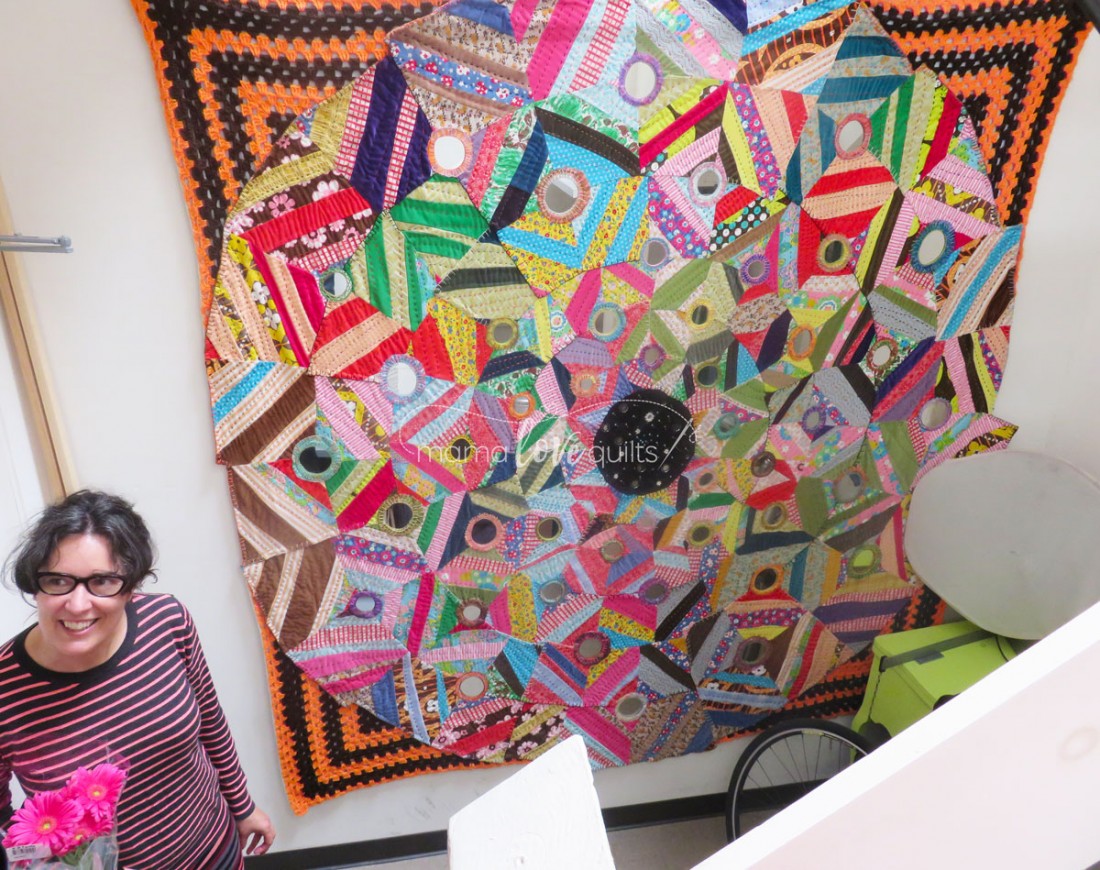 On her design wall was a quilt made from leftovers of pieces she made while demonstrating techniques in her workshops. Would you believe these are all orphan blocks? I am in awe of how she managed to put them all together and have a cohesive look.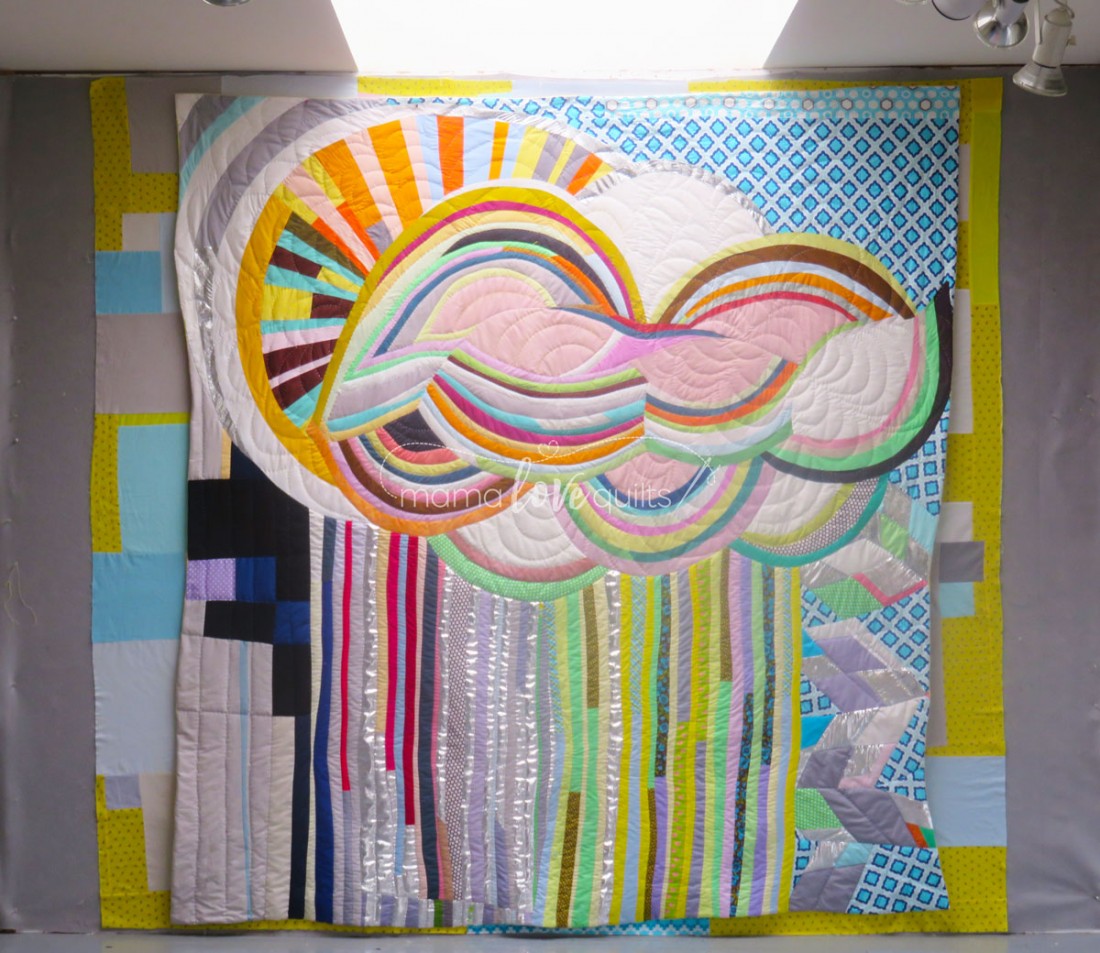 Related: Top 10 Ways to Use Orphan Blocks
The fabric peeking out from underneath the quilt was a yellow and blue work in progress made using her floating squares technique that she talks about in her book: The Improv Handbook for Modern Quilters.
Here's a close up of the quilt.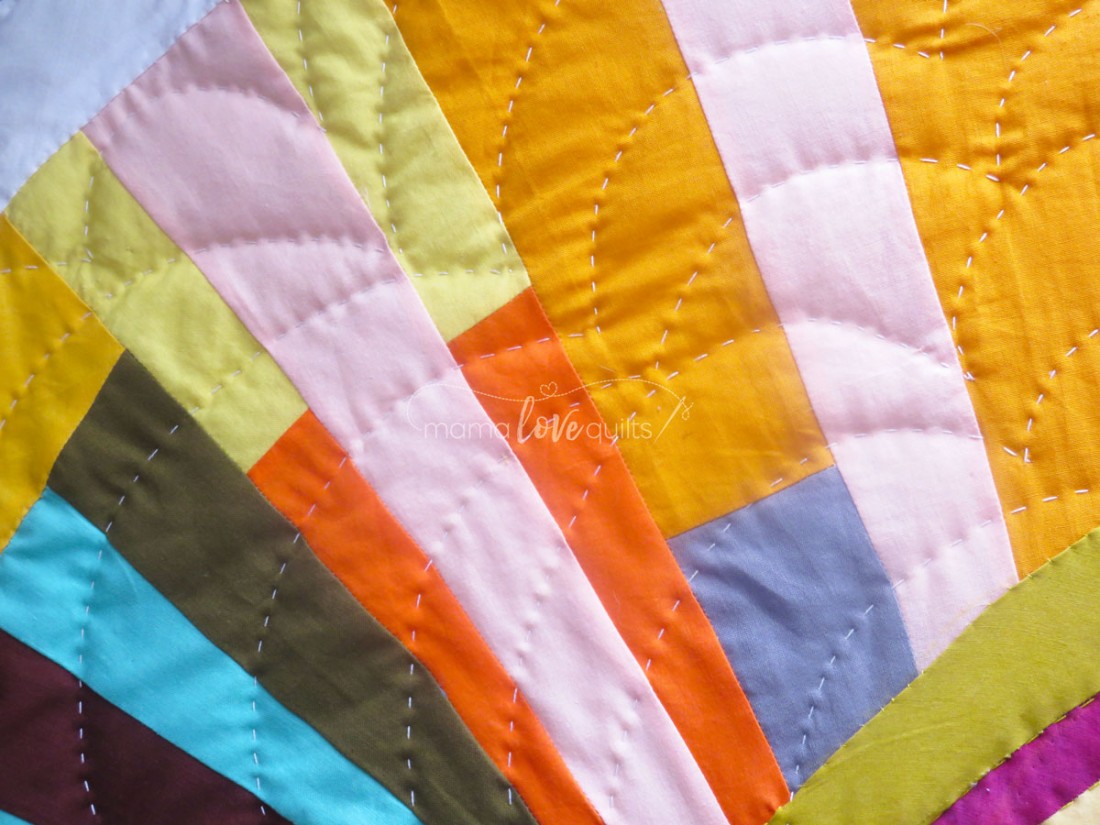 Sherri quilts nearly all of her quilts by hand. We talked a bit about how hand quilting is less common than machine quilting these days, but that back in the day, it used to be the other way around.
Sherri uses Perle cotton for her hand quilting. Here is one of the variegated Perle cottons that she uses.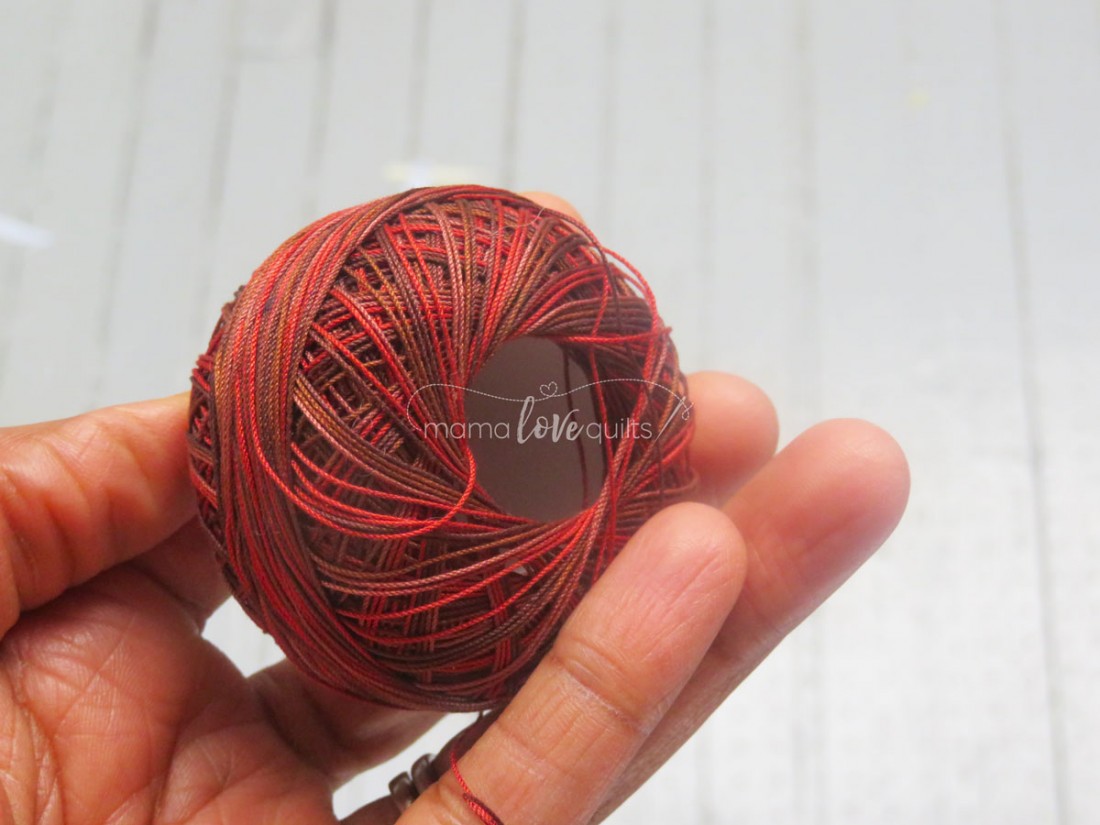 She has quite a nice collection of Perle cottons and threads.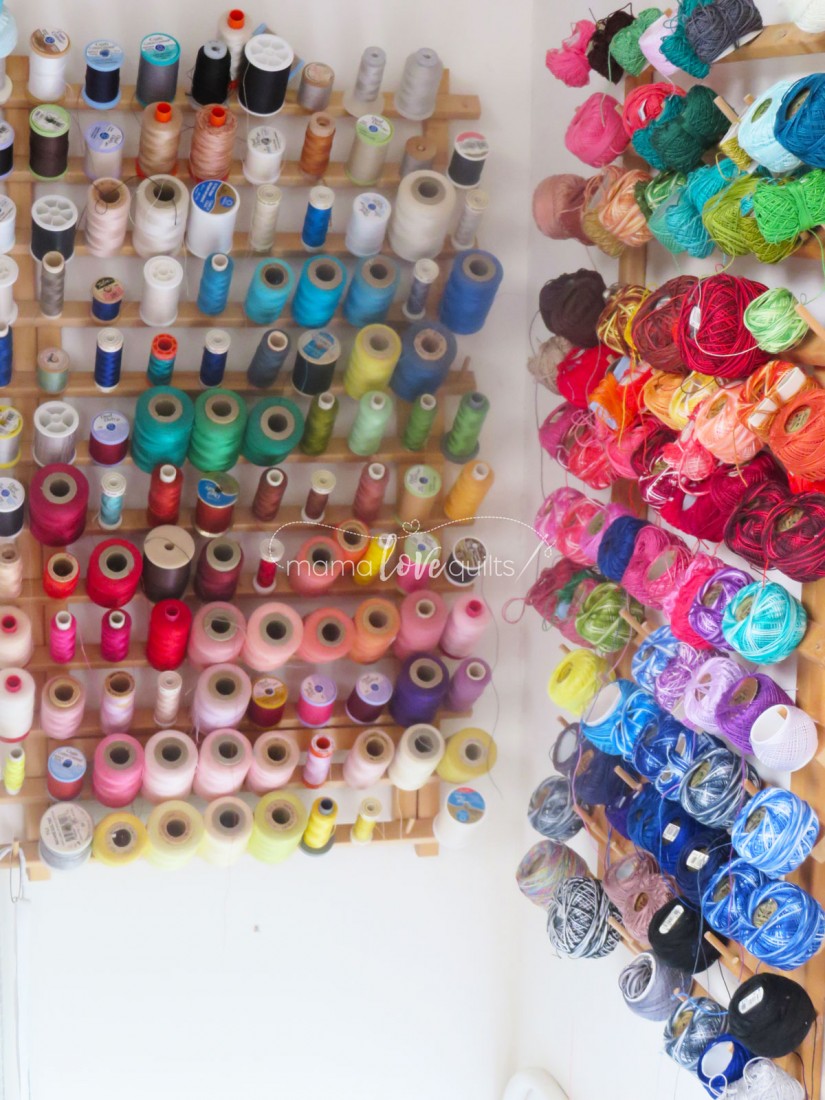 Lest you think that Sherri only does quilting, take a look at one of her "Tattoo Babies." She asked tattoo artists to draw on the cloth dolls and then filled in their drawings with embroidery. She has sold most of the dolls, but has kept a few.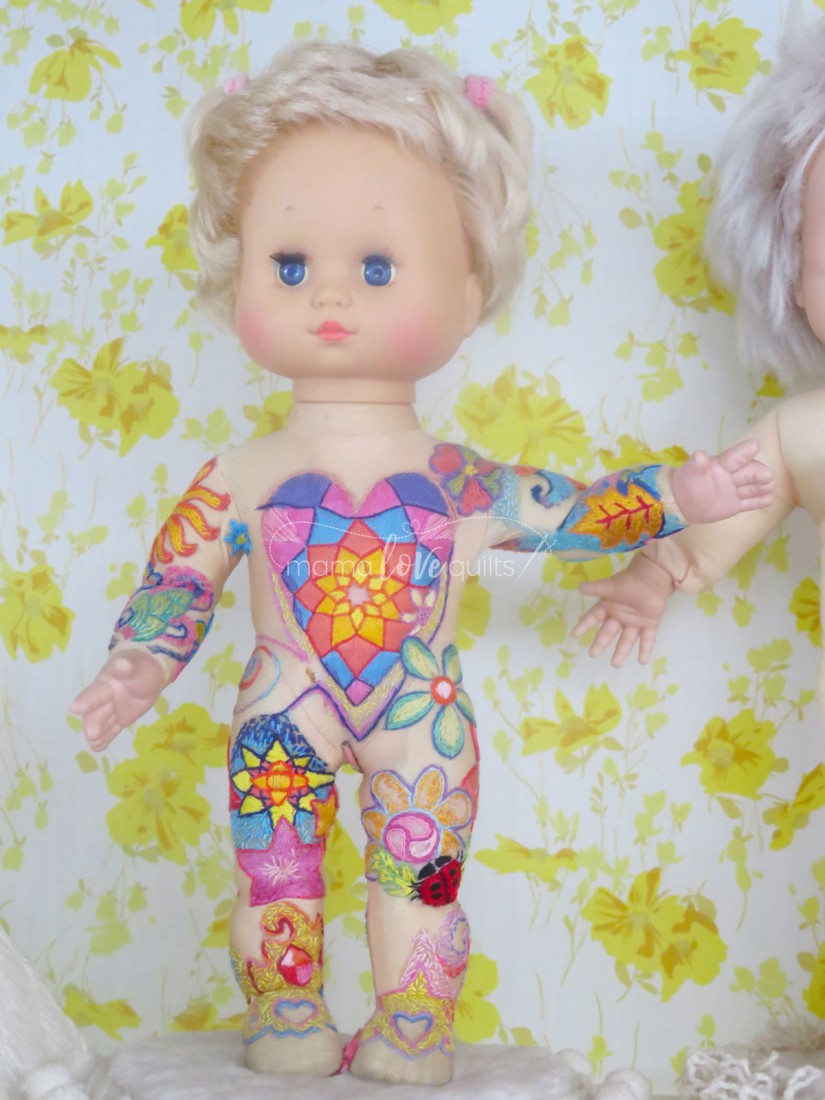 The detail and color is amazing!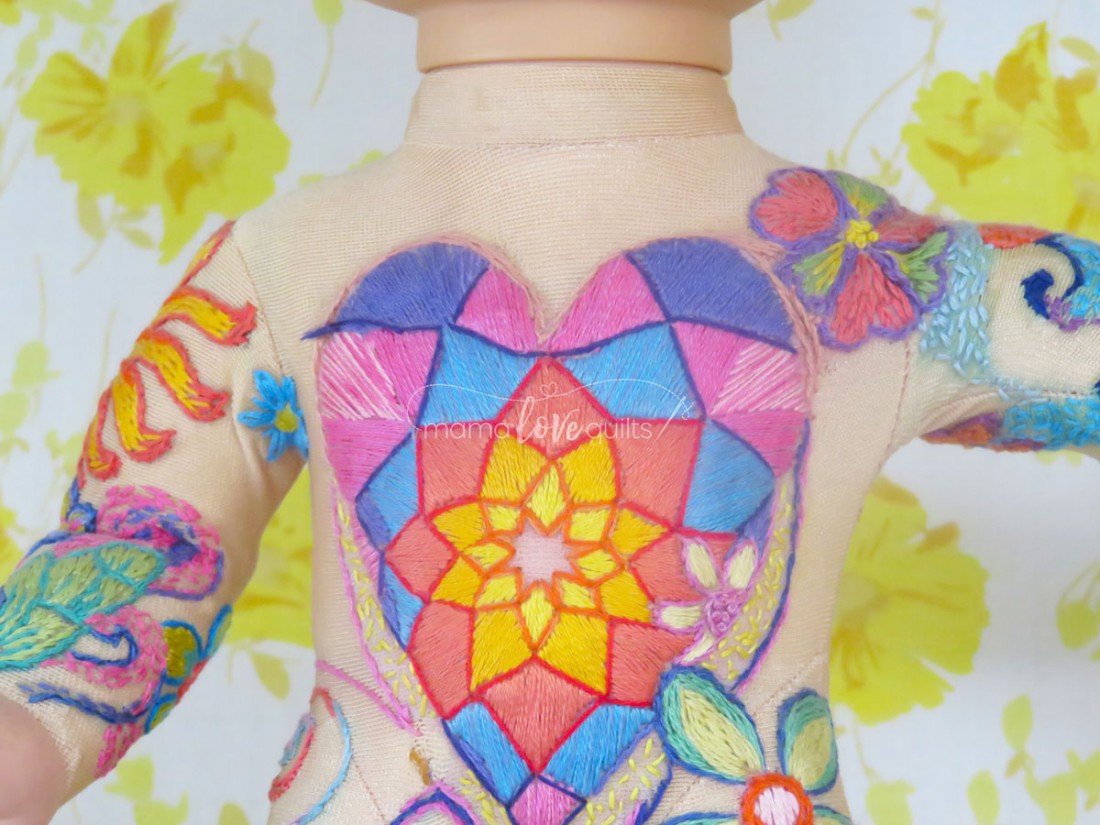 She has big plans for starting an artist residency soon, where she'll be making quilts and other artwork. I look forward to seeing what she'll create next.
If you want to learn more about Sherri, check out this feature that Sew Mama Sew did on her last year.
Hanging out with Sherri was an unexpected highlight of my trip. She is a very impressive and accomplished artist and I'm honored to have spent a bit of my day with her.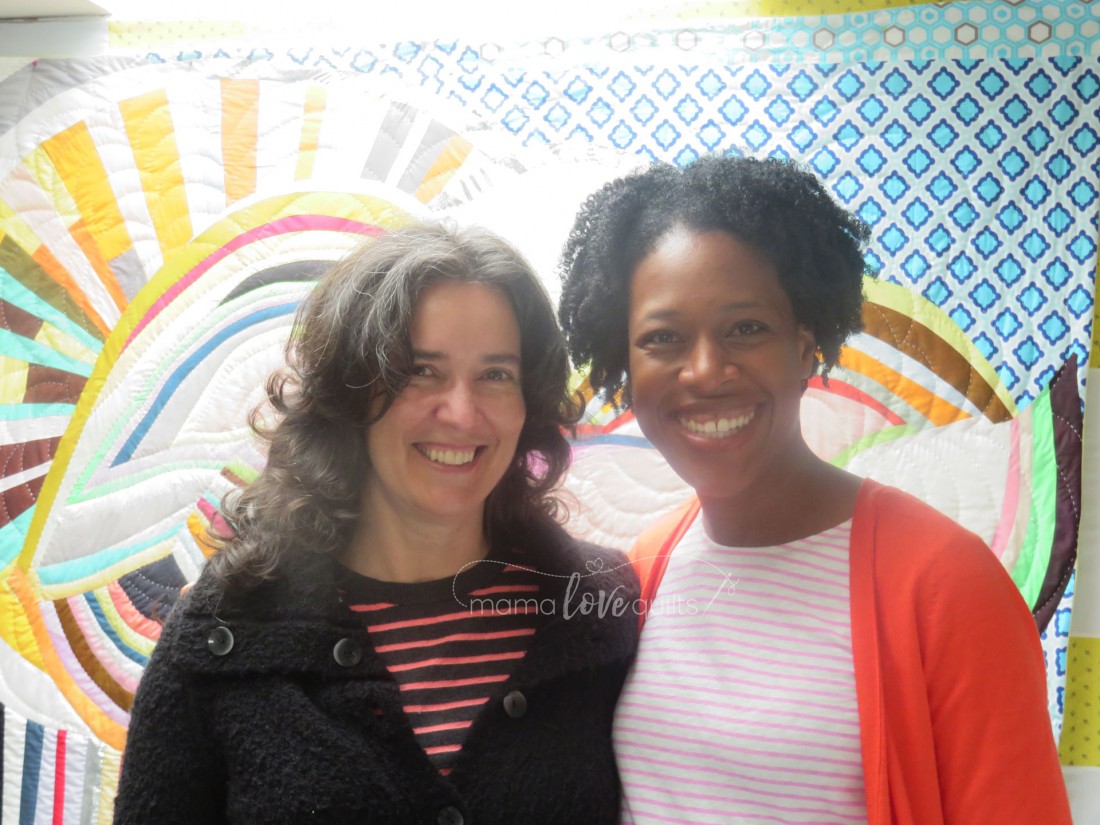 If you ever have a chance to take a workshop with her, do it! I'm betting you won't regret it.